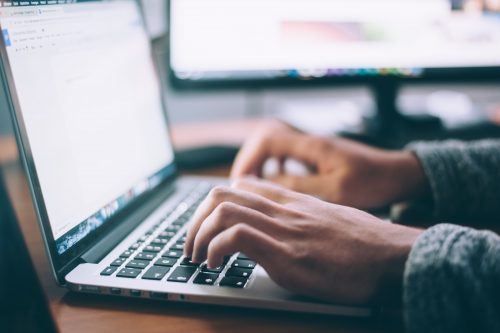 When you're in the process of establishing a new business, one of your main focuses is likely to be on building the best possible website. Hours of care and attention is paid to ensuring you use the right images, adopt the right tone, and share all the key information about your brilliant business. Sadly, the fact is that it doesn't matter how great your website is: it won't help promote your business if nobody is reading it. That's where SEO, and particularly off-page SEO comes in. Companies such as https://motherlink.io/ can help you to turn your website from a great website that nobody reads into a great website that receives traffic that then leads to all-important conversions.
With that in mind, here's everything you need to know about the importance of investing in off-page SEO for your new business:
What is Off-Page SEO?
SEO (Search Engine Optimisation) is the act of improving, or optimising, your website so that it will rank as highly as possible in Google's search listings. It is important to consider SEO when you begin building your website, and particularly when you add content to it. Off-page SEO  is the umbrella term for all of the things you can do to improve your search engine ranking outside of your own website: this can include placing links to your website on other websites, guest posting, building a social media presence, and receiving online reviews. Why is this important? Because the higher your search engine ranking, the more traffic your website is likely to receive.
How to Develop Your Off-Page SEO
Now that you know that off-page SEO is important for growing your website, and therefore growing your business, you need to know how to develop it. Your main focus should be on ensuring that you gain quality links to your website from other reputable websites; this is known as link building. The number and quality of links that you have is a visual representation to Google of how highly regarded your website is: and because Google wants to deliver the best sites first, the more authority your site has, the higher it will rank. It makes sense when you think about it: people only link, share or recommend businesses they like, so these links are perceived as a form of popularity.
Your social media presence can also be used as a form of off-page SEO, so you should consider launching social media profiles at the same time as you launch your website. Encouraging your users to share your website, and review it, via social media will help you to grow your online presence, and drive more traffic to your website, which is the ultimate goal of off-page SEO.
If that all sounds a little complicated then don't worry: local SEO is also a form of off-page SEO. That means that word-of-mouth marketing (literally getting people in your local area to talk about your business), building local brand awareness, and local recruitment or awareness campaigns can all form a part of your off-page SEO strategy. This isn't a process that happens quickly, but focusing on SEO of all kinds is one of the best ways of achieving long-term online business success.
---
Interesting Related Article: "Importance of SEO for SME and Startup Companies"