Are you a local business struggling to improve your online visibility? Do you feel like your competitors are always one step ahead of you in search engine rankings? If so, it's time to focus on local SEO. Local SEO is the process of optimizing your website and online presence to target customers in a specific geographical area. In today's digital age, having strong local SEO, including effective strategies like outsourcing SEO link building, is essential for businesses looking to attract more customers and increase their revenue. In this blog post, we'll discuss some tips that can help improve your online visibility through effective local SEO strategies.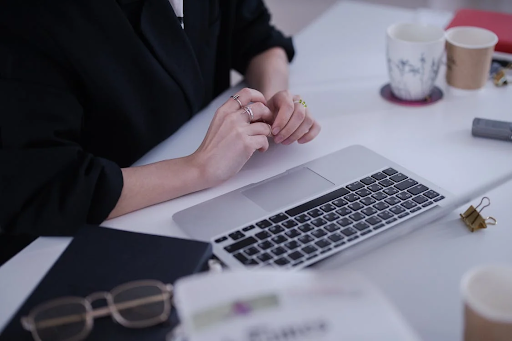 Optimize Your Website for Local Keywords
When potential customers search online for products or services in your area, you want to make sure they find your website. To do this, you need to use the right keywords that accurately describe what your business offers. Now, you can choose to rely on your local biz guru or you can employ some guaranteed-to-work tactics that exist in recent trends, among many other options. Overall, it will be crucial for your online business to have good website optimization at any point in time! You will want to start by doing keyword research specific to your location and industry. Look for long-tail keywords that are relevant to both your business and location. For example, if you're a plumber in Los Angeles, consider targeting phrases like "emergency plumbing services in Los Angeles" or "affordable plumbing contractors near me." Once you have identified the right keywords, it's important to incorporate them into key elements of your website such as page titles, meta descriptions, and content throughout the site. However, avoid stuffing too many keywords into these areas as it can negatively impact user experience and harm rankings.
Create and Optimize Your Google My Business Listing
It's a free tool provided by Google that allows businesses to manage their online presence across all of Google, including search and maps. To create a GMB listing, you'll need to provide accurate information about your business such as name, address, phone number, hours of operation, website URL, photos, and reviews. Once you've entered this information and verified your ownership of the business with a verification code from Google via mail or phone call, you can start optimizing it for better visibility. Optimizing your GMB listing involves adding relevant categories that reflect what services or products you offer. You should also add high-quality images showcasing your products or services. Encouraging customers to leave positive reviews on your GMB profile will help improve its ranking. Another important aspect is regularly updating content on the profile page like events or special promotions running at the store because it signals relevancy to search engines which improves rankings. 
Consistent NAP (Name, Address, Phone Number) Information Across Online Directories
When setting up your listings on different online directories like Yelp or Yellow Pages, make sure that you enter the exact same NAP information as it appears on your website. This includes spelling out abbreviations such as "Street" instead of using "St." or including suite numbers if applicable. Regularly reviewing and updating your NAP information is also important. If there are changes to any part of your business's name, address, or phone number, be sure to update all online directories immediately. You can also ensure consistency by using a tool like Moz Local or Yext which can help you manage your business's listings across multiple sites from one dashboard.
Generate Positive Customer Reviews
To generate positive customer reviews, you must first ensure that your business provides an excellent experience for your customers. This includes offering high-quality products or services and exceptional customer service. Make it easy for customers to leave a review by providing links on your website or social media pages. Encourage satisfied customers to leave a review by asking them directly through email or in-person interactions. It's important not to incentivize customers with rewards or discounts in exchange for leaving a review, as this goes against many review sites' policies. Responding promptly and positively to negative reviews can also show potential customers that you value feedback and are committed to addressing any issues that may arise.
Use Local Structured Data Markup
By using this markup, you can increase the chances of appearing in local search results and even being featured in Google's Local Pack (the section at the top of search results displaying a map with three nearby businesses). It also allows for more informative snippets to be displayed in search engine results pages. To get started, consider hiring a web developer or utilizing online tools to add structured data markup to your website's code. Be sure to include information such as your business name, address, and contact details. Additionally, take advantage of other types of schema markup relevant to your industry or type of business. For example, if you run a restaurant or cafe, consider including menus and reviews within the schema markup on relevant pages.
Create Local Content and Blog Posts
When creating local content, it's important to focus on topics that are relevant to your target audience. This could include things like upcoming events, local news stories, or tips for navigating the city. By providing helpful information that people can't find anywhere else, you'll be more likely to capture their attention and keep them coming back for more. In addition to creating unique content that speaks directly to your target audience, it's also important to optimize that content for search engines. This means using keywords strategically throughout your articles and blog posts in order to improve their visibility in search results.
As the world becomes more connected through technology, local SEO has become an increasingly important factor in a business's success. By optimizing your online presence for local search queries, you can reach potential customers and increase your visibility in the areas where it matters most. We've outlined several tips that can help improve your online visibility through local SEO. By optimizing your website for local keywords, creating and optimizing your Google My Business listing, maintaining consistent NAP information across all online directories, generating positive customer reviews, and using structured data markup to make it easier for search engines to understand what type of business you are running and creating high-quality local content through blog posts; these techniques can help boost organic traffic from people who are looking for businesses like yours.