Are you getting logistic challenges for your company? Then, it's the best time to know about route optimization. Well, if you are hearing about it for the first time, then we are here to guide you.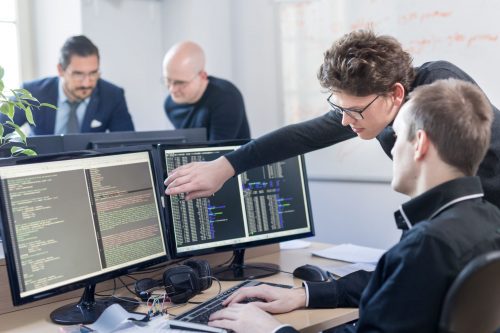 As the new decade started, we can see many businesses are finding a better solution for their logistic. However, anyone can get help from route optimization. If you are one of them who wants to know about how route optimization software works. Then this article will help you.
There are many benefits of optimizing routes. In the article, we will cover how route optimization works and the importance of route optimization. Make sure you are reading carefully to get clear information.
What is Route Optimization?
Before we start with the importance of route optimization and it works, we have to know about the basics of it. In simple words, route optimization is a process that can help you find the most cost-effective route. However, there are many things you need to know about it.
For example, many people think route optimization means they have to find the shortest distance and fastest time between point A and point B. However, it's always not right. Most companies use route optimization software when they need to minimize drive time for multiple stops. 
How Does Route Optimization Work?
Well, when it comes to how route optimization works, it could be a little crucial. Cause it needs special attention which humans can't easily compute, especially in a short amount of time.
Most route optimization software companies use algorithms that can solve difficult computer science including Vehicle Routing Problem (VRP) and Traveling Salesman Problem (TSP). Well, if you don't understand what are they, we are making it clear.
For example, if you have to deliver products to different places across the country, it could be difficult. Here comes the importance of route optimization. So, you will be able to monitor everything with it.
There was a time when big corporates had the budget to implement these things by hiring computer scientists. However, it has become easier for small businesses and individuals with route optimization apps and software.
Importance of Route Optimization
As you can guess, there are many benefits that ensure the importance of route optimization. In the following, we will explain four essential importance of using route optimization software.
Enhances Customer Experience
Many companies lose their reputation just because of giving customers incorrect information. In fact, delaying in delivery and some other things related to this could affect customer experience. That's why you need to use a route planning software. The more you are getting help, the more you can enhance the customer experience. However, make sure you are choosing advanced route optimization software.
Ensures Safety
One of the most important factors of using route planning software is it can ensure driver safety. According to many surveys, there are many drivers that are involved in reckless driving. When you are planning the route, you can reduce the stress from the driver. So, you need to invest in high-quality route planning software to ensure safety.
Increases Driver Productivity
When we are talking about the importance of route optimization software, we cannot leave this point. Well, route planning software is exceptionally helpful when it comes to increasing driver productivity. Planning a route can be very time-efficient, so when the driver knows about the right route, they can do more deliveries. Plus, it can also make your company customer's favorite.
Improves Fuel Efficiency
Another importance of route planning is it can improve fuel efficiency. Well, when the route is optimized, your drivers can easily reach the destination. So, it will reduce a lot of fuel efficiency. On the other side, being cost-efficient means it can also reduce the cost of fuel. There are many benefits you can get by using route planning software.
How Does Route Optimization Software Work?
Well, you know the importance of route optimization now. There are different software for this process. However, there are many common things between them. In the following, we will cover how this software work. Let's find out.
Route Optimization Algorithm
When you are using this system, a routing algorithm will help you to optimize your route, so it could be time-efficient for you. Well, many people still don't want to trust these kinds of app or software. However, you need to pick good software that can help you with route optimization. Plus, don't forget that you are still in control, so don't depend on the algorithm always.
Live Tracking
One of the best things about route optimization is it can help you with live tracking. You can easily track your drivers by using this software. For example, if you find one of your drivers is delaying, you can track them. So, you can update your customers for adjustment on the delay. This way, you can also improve your customer service.
Driver App
Another essential work this route optimization software does is helping drivers. Well, you have created a route with the help of the software. However, if you are not sharing the optimized route with your drivers, it can't help you. In that case, an ideal route optimization software lets you share the optimized route to a Driver app. So, your drivers can understand the optimized route and special instruction.
Route Plan Visualization
You also need to find software that can help you with visualizing your route plan. As you know, route planning and optimization are very much visual processes. A route optimization software can help with pointing the exact palace and which driver is going to serve. So, if you are not finding the right software for your route planning, then it could be hard.
Conclusion
As you can see, route optimization is essential for many companies. Finally, you know the importance of route optimization. It will be very beneficial for your business. For more information regarding this process, make sure you are your research on the internet.
---
Interesting Related Article: "4 Industries That are Being Impacted by AI-Based Technologies in 2021"