The online gaming industry has experienced unprecedented growth in recent years, with millions of players worldwide enjoying the thrills and excitement of digital casinos. As the market continues to expand, it becomes increasingly important for operators to stay ahead of the curve by embracing innovation and new trends. This article aims to provide an in-depth look at the latest developments in online gaming, offering insights into the groundbreaking features and themes that new casinos are introducing to the industry. By exploring these cutting-edge advancements, we hope to offer a glimpse into the future of online gaming and shed light on the elements that will continue to shape this dynamic sector.
Cryptocurrency and Blockchain Integration
Cryptocurrency and Blockchain Integration has emerged as a game-changing trend in the online gaming industry, with new online casinos increasingly adopting these cutting-edge technologies to offer their players a seamless and secure experience. 
By integrating cryptocurrency and blockchain technology, online casinos can provide a multitude of benefits that cater to the needs of modern players.
The use of cryptocurrencies in online casinos allows for faster and more secure transactions. With

blockchain

's decentralized nature, players can enjoy increased transparency, as their transactions are recorded on a public ledger, ensuring that the entire process is tamper-proof. 

Cryptocurrency and Blockchain Integration also eliminates the need for intermediaries like banks, resulting in reduced fees and quicker transaction times. 

Cryptocurrencies provide an extra layer of anonymity, appealing to players who prioritize their privacy when engaging in online gaming activities.

Incorporating blockchain technology into online casinos can boost overall trust and fairness in the gaming experience.

Smart contracts

, a feature of many blockchain platforms, can be used to automate and verify payouts, ensuring that the casino operates in a fair and transparent manner. This eliminates the potential for human error or manipulation, ultimately fostering a more trustworthy environment for players.
Live Dealer Games
Live Dealer Games have become a major attraction in the world of online gaming, offering players an immersive and interactive experience that combines the convenience of digital platforms with the atmosphere of traditional brick-and-mortar casinos. These games involve real-life dealers streaming live from professional studios or casino floors, using high-quality video feeds to facilitate a range of popular casino games such as blackjack, roulette, and baccarat. By connecting with these dealers through live chat features, players can enjoy a more engaging and social gaming experience.
One of the primary advantages of live dealer games for players is the heightened sense of realism and authenticity they bring to the online gaming landscape. Players can observe the dealer's actions in real-time, providing a level of transparency that instills trust and confidence in the fairness of the games. The interpersonal interactions with both the dealer and other players at the table foster a sense of community, allowing players to socialize and form connections in a way that was previously exclusive to land-based casinos.
Mobile Gaming and User Experience
The growth of mobile gaming has had a profound impact on the online casino industry, as more and more players choose to access their favorite games through smartphones and tablets. According to recent reports, mobile gaming now accounts for a significant portion of the global online gaming market, with this trend showing no signs of slowing down. As a result, new casinos are focusing on delivering exceptional mobile gaming experiences to cater to this ever-growing audience.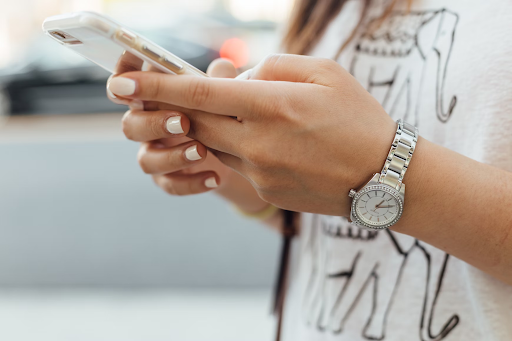 The importance of user experience in mobile gaming cannot be overstated, as it plays a crucial role in attracting and retaining players. To ensure a smooth and enjoyable gaming experience, new casinos are investing heavily in the development of mobile-optimized websites and dedicated mobile apps. These platforms are designed to provide users with a seamless gaming experience, featuring intuitive navigation, high-quality graphics, and fast loading times. Furthermore, mobile casinos are offering a vast array of games, including slots, table games, and live dealer games, ensuring that players can access their preferred games at any time and from any location.
To Conclude
The new features we talked about have a profound impact on the way players engage with online casinos, driving a more immersive, secure, and personalized gaming experience. As the industry continues to evolve, we can expect online casinos to keep pushing the boundaries of innovation, adapting to new technologies and consumer demands, and shaping the future of gaming for years to come.
---
You may be interested in: 3 Growth Features to Look for in an Effective Site Builder