Most people are a country's citizen by birth, marriage, or naturalization after staying there for a few years, or because their parents or even grandparents used to be citizens. However, in some instances, you will find countries, which will provide citizenship when a substantial investment is made. This is usually by buying property – this is called the CBI or Citizenship by Investment Program. This plan is also known as the golden visa/second passport.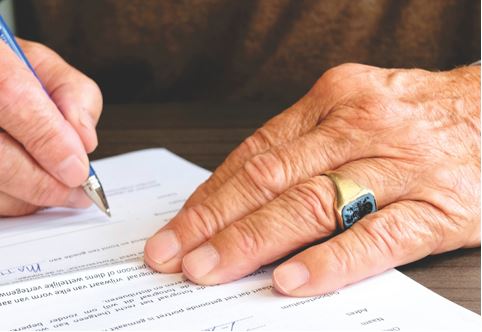 Luckily, there are several countries offering these programs, like Cyprus, Austria, Montenegro, Grenada, Moldova, St. Lucia, Malta, Greece, Portugal, Golden Visa Spain, Vanuatu, and others. You can become a citizen when you make the investment. It also applies to the dependent like your kids, parents, and also the grandparents.
Every country has different laws and requirements. For instance, there are plans where an investor must agree to medical examinations to prove that the person is having good health. Such requirements are not there in other places.
Most countries, however, have these requirements –
You must be older than 18 years
It is essential to have very good character
No police or criminal records
The fund source of investment should be legal
Here are some popular countries that have such an investment program –
Spain
Many like to become a citizen of Spain for various reasons. It's a first-world country in western Europe offering high living standards. Many individuals like staying in Spain with their families. There are several economic and vacation opportunities. Also, when you gain citizenship, you have several EU rights as well. For getting citizenship, there is a need to invest €500,000 at least. The country welcomes investments to boost its real estate industry.
Greece
Greece enjoys a strategic location as it is close to both Africa and Asia. Greece is made up of hundreds of small islands. It has the longest coastline in the Mediterranean Sea. They first started their CBI program in 2013. Many overseas investors have already purchased a property for permanent residency. The minimum investment required is €250,000, making it Europe's cheapest. The process of application is easy. The approval is also quick. Resident Permits are usually issued in only 40 days.
Malta
Many consider Malta's investor program one of the finest due to the island's advanced procedures and extensive background checks, which is why professional help is often required from firms like Mirabello Consultancy. Malta has a mature society and stable establishments, which guarantee prosperity for investors. Malta is also very scenic. It attracts many tourists.
The lowest investment in property should be €320,000 for getting citizenship. It takes 12-14 months for the processing usually. There is also a need of investing €150,000 minimum in financial programs, which have been government approved. With a Maltese passport, you will be able to visit 183 countries without a visa.
Antigua and Barbuda
This Eastern Caribbean nation is a Commonwealth and UN member. Their investment citizenship program was started in 2012, but it has quickly become very popular because of its integrity and the nation's policies. The island's economy depends mostly on tourism and fisheries. In recent times, however, they have brought down the minimum required qualifications to attract more applicants.
There is now no minimum requirement for education. The minimum amount to be invested should be $200,000, making it cheaper than most other countries. You can purchase both government and private property here. The process is completed in 4 months. The passport gives you travel rights to 150 countries.
Grenada
Another Caribbean island that offers an excellent program. Close to Trinidad, Grenada is composed of 7 islands. The government started the CBI plan in 2013 to encourage foreign investment and boost economic development. They also wanted to generate employment. The Grenada islands all have stunning nature. They have pristine water and beautiful coral reefs, home to a lot of marine species. It is a very scenic country, where you will love having a second home. On the islands, you will find many ginger and nutmeg plantations.
Cyprus
This is one of the biggest Mediterranean islands. It has several Blue Flag-marked beaches, a craggy shoreline with arches and sea caves, diving, snorkeling, medieval villages, scenic towns, and ancient historical sites that are on the UNESCO Heritage list. Cyprus receives 300 days of sunshine a year. Cyprus is also a great place for investment due to its free market economics, skilled labor force, and attractive legal systems and laws.
International investors can put their money easily and prosper here. They have simplified their residency program to encourage investments. For buying a residential property, you must invest €300 thousand minimum. The yearly income must be at least €30,000. Applicants can get citizenship as a business or individual. However, the permit must be renewed after 2 years.
Portugal
Another highly developed western European nation offering high living standards. Residents of the country have a good income, many jobs, and business openings. Auto part manufacturing, textiles, clothing, dairy products, chemicals, agriculture, and forestry are the main industries. Portugal is a stable country with diverse culture. It's a great place to raise a family and prosper from a business.
According to Portugal's CBI program, you must invest a minimum of €350,000. However, you may invest 20% less if you buy real estate somewhere in a country with a low population. You will also need to disclose the funding source. Background checking will also be carried out to verify no criminal or police record.
Saint Lucia
This Caribbean island country started its program in the year 2015. The process to apply is easy. Approval is quick. Invest a minimum amount between $100,000-$500,000. You can make government donations, buy government-issued bonds, or purchase real estate for the country's passport. You will get approval in just 3-4 months. With citizenship, you will enjoy visa-free travel to 132 nations.
Dominica
Dominica depends a lot on tourism. This island has beautiful beaches, tropical rainforests, waterfalls, and hot springs. Get home and your golden visa on this island by spending $200,000. You will have your Dominican passport within just 6 months. It gives travel opportunities to 119 nations without visas.
---
Interesting Related Articles: "Six Benefits of Second Citizenship for Entrepreneurs"