Today, most businesses go to the Internet. It's reasonable because people are always online. Services that operate only on the Internet, such as this casino site, gain popularity quickly. Yet, some industries are the most prospective. These are the main markets which will get even bigger in the next few years.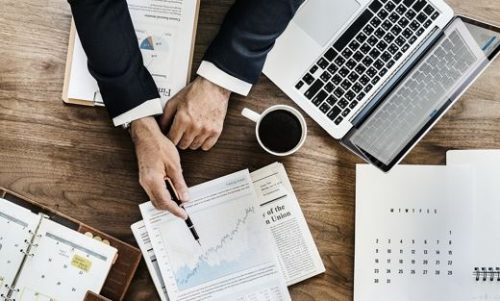 Mobile Payments
Everyone has noticed how fast the number of smartphone users is growing. Experts believe that this market will continue to develop. In this connection, the prospects of mobile payments are vividly shown. The largest banks, online companies, new payment systems offer a lot of services. It is only the beginning, participants of the market of mobile payments announce the appearance of new possibilities. The market is very prospective. Today, mobile payments occupy an insignificant percentage of most payments. Consumers appreciate the convenience of these services and look forward to new opportunities.
Internet of Things 
The first connection of the electric device to the Internet was in 1990. Now technology allows televisions, clocks, and electric lamps to be connected to the Internet. In Singapore, drivers use special radio keys to automatically pay for the road. The developers predict the appearance of new features. For example, a fridge that orders itself the missing products. Or these are vehicles that remind you to refuel on time. Experts believe that in the future, these technologies will be firmly integrated into human life.
Big Data
Network users upload much information into it. Developers offer an interesting approach to use our communication in social networks, data about preferences, habits, and daily concerns. Capturing, analyzing, and archiving this information can make our lives much easier.  It will improve services in the service industry. 
In 2014, the insurance company Intouch offered to install special mobile apps that analyze a motorist's driving style. Users are offered discounts of up to 20% on insurance for cautious driving. Big Data can be used in many industries. It is possible to tailor offers of services and goods to the constant demands of consumers. It simply analyzes their range of interests and frequent purchases.
Online Courses
This system of obtaining knowledge will soon replace traditional educational institutions. The most advanced universities offer entire courses. And some of them are completely free. With this option, it is possible to save a lot of money. Yet, students will get high-quality knowledge. A person only needs access to the Internet. So, he can get any knowledge that used to be available only to children from rich families. Some universities offer these courses to students and require them to take tests. They issue official documents certifying that knowledge has been acquired.
Online Stores and Grocery Delivery
In developed countries, this trend is developing quickly and pushes traditional shopping out of the market. The ability to order groceries through the Internet and get them delivered on arrival at home saves a lot of time. Retail chains are also happily developing this area. It reduces the queues at the cash register and significantly reduces the cost of work.
---
Interesting Related Article: "Starting a Business During COVID-19"