The perfect combination of comfort, safety, and convenience, is Hyundai's all-new Palisade. It has skyrocketed in the SUV segment. The 2020 Hyundai Palisade is a replacement of Hyundai's Santa Fe- XL, and a competitor to the Honda Pilot, the Chevrolet Traverse and Hyundai's sister company, the Kia Telluride.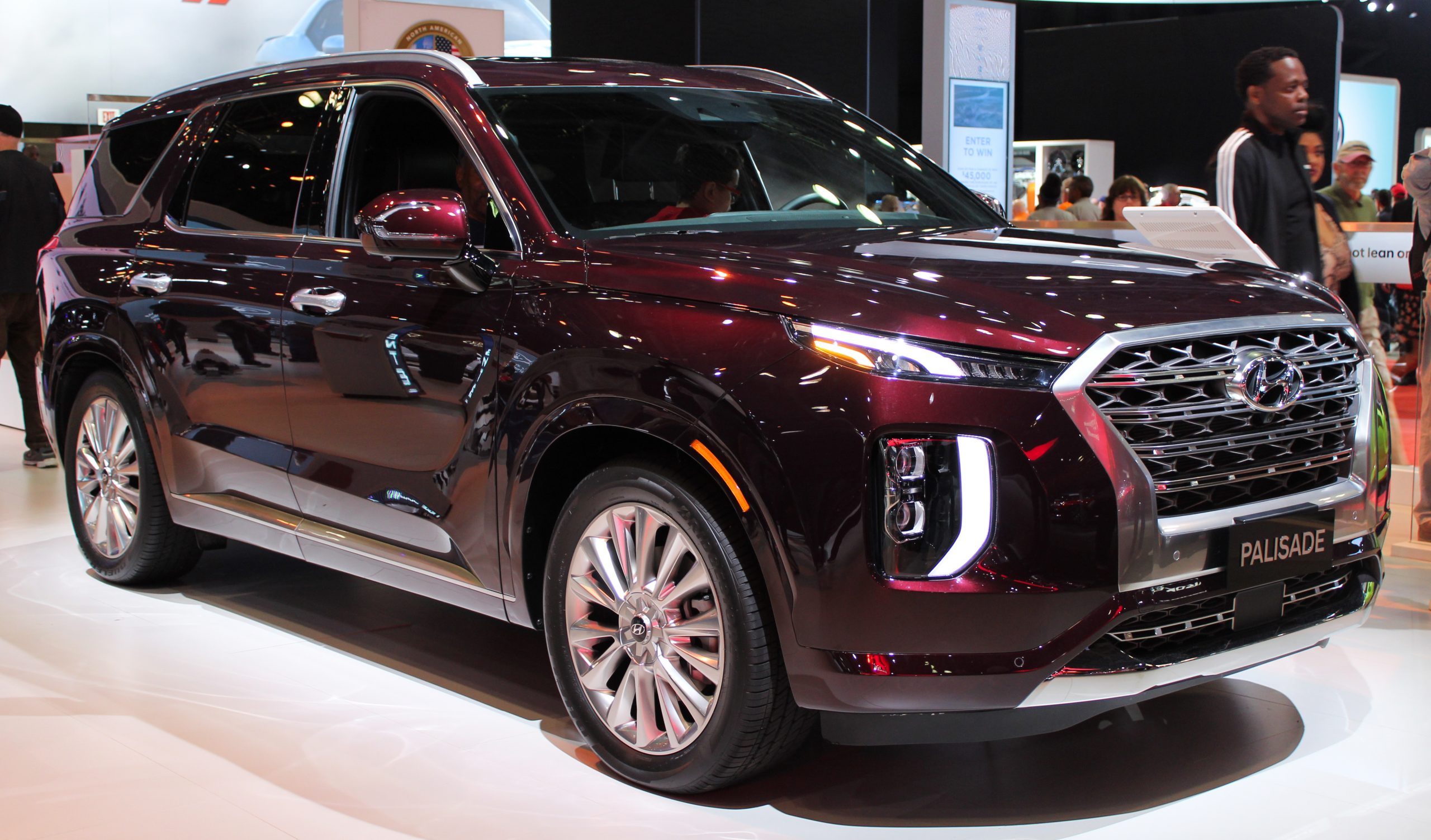 The 2020 Hyundai Palisade, is equipped with well-thought features. The car holds the top position in the list of family cars introduced by Hyundai. The 3 row SUV is a family crossover that feels nothing less but like a luxury SUV.
It's available in three trims, namely SE, SEL, and Limited, that offers you a smooth driving experience dipped in high style. Its indulging premium interiors let you feel the luxury and relax while you drive. Along with this, three spacious rows of seating combined with fully-loaded safety, driver-assist features, all-wheel drive, and bold style can be quite a favorable investment.
What's New in Hyundai Palisade?
Palisade may not be the first 3 row SUV by Hyundai, but it's undoubtedly the biggest one yet. All models have elegant and premium interiors. They also have a generous amount of space in all three rows. Besides, Hyundai's best drive-assist technology makes your ride safe and comfortable.
How does it perform?
All three trims of the Hyundai Palisade are powered with a 3.8 L GDI V-6 Engine and produce 291 horsepower at 6,000 RPM and 262 lb-ft of torque. It is propelled with either of both FWD or AWD, where the former is standard and the latter is optional for all its trims.
With an 8-speed automatic transmission that can be shifted manually from steering-wheel-mounted paddles, the car serves its purpose of being a family car perfectly. While performance lovers might find it a little underpowered, it's totally worth the money for families.
The gasoline-powered Hyundai Palisade 2020 clearly offers mind-blowing hp and torque that spurs the car with astounding acceleration. Its accelerator gives you a 60 mph mark within 6.9 seconds, which is excellent if your passengers comprise your family members.
Its quarter-mile coverage, which is 15.3 seconds, is also surprisingly superb for a $31550 base price. Besides, it comes equipped with 71 ltr fuel tank capacity, a sturdy transmission cooler, sway control, and trailer pre-wiring which packs up as a good deal for this segment.
It's faster when compared to the  Kia Telluride and a bit slower when compared to the Chevrolet Traverse. It can't perform better than Honda Pilot which reaches its 60 mph in just 6.5 seconds but performs great in comparison to its predecessor, Santa Fe XL.
When it comes to driving modes, the Palisade has a lot to offer. It's equipped with six drive modes: comfort, sport, eco, sand, mud, and snow that allows the car to cater to all kinds of off-road/ terrain trips as well as city driving. Although the car has the capability to roll you on an adventurous excursion, its ground clearance somewhere bars it from doing so. You can't really hit the off-roads in a Palisade as you would do in a Jeep or a sturdy, monstrous SUV.
2020 Hyundai Palisade Reviews and Trim Levels
The Palisade, be it SE, SEL, or Luxury trim, comes bundled with technology that offers both safety and comfort. Hyundai has been quite generous in providing safety features to its Palisade but pulled its hands a little backward in providing extra convenience features.
Best-in-line, the Limited trim is equipped with as many luxurious features as one can think of in a $45k range. All its trims boast 8.0-inch infotainment with Apple CarPlay, Android Auto and Bluetooth connectivity, projector headlamps coupled with DLRs (LED headlamps in Limited), aural laminated windshield, cloth seating surface (leather seating in Limited), and more.
While its SE trim has a 6-way adjustable driver seat and SEL trim has an 8-way power-adjustable driver seat, the Limited trim outshines them and adds 8-way Nappa leather-wrapped power adjustable passenger seats to the already existing features.
The Limited trim also has heated and ventilated front and rear seats in comparison to the 60/40 fold-flats of SE and heated front seats of SEL. You can also add Hyundai's Blue Link service to it for remote locking and unlocking via Google Assistant or Alexa.
SE, SEL, and Limited; all are blessed with incredible interiors. If having 4-lumbar support, wide adjustability, and excellent bolsters were not enough, Hyundai has also packed the Palisade with tons of legroom in the second and third row, a generous cabin space, dual-zone climate control, rear window defroster with timer, auto-dimming rearview mirror with Homelink, and much more.
Let's move to its fuel economy! The EPA gives a rating of 357.20 mpg to its city range and 488.80 mpg to its highway range. One can safely say that the 2020 Hyundai Palisade mpg figures are not so great, especially in comparison with Kia Telluride that gulps less fuel under the same unit. To top it up, Palisade's CO2 emission is 15k miles/yr is quite decent.
How safe is the 2020 Hyundai Palisade?
Hyundai Palisade 2020, having the curb weight of 4231 lbs, has a sturdy structure and parts cut-out from Advanced High Strength Steel that increases its tensile strength. In comparison to its predecessor Santa Fe, the Palisade has improved its tensile strength to 14%.
Hyundai has ensured complete safety in its Palisade with these safety features:
Ultrasonic rear occupant alert
Lane-keeping assist
Forward collision-avoidance assist
Driver attention warning
Safe exit assist
Blind-spot collision avoidance assist
Rear cross-traffic collision avoidance assist
What's the Warranty?
Hyundai offers the best warranty in the automobile sector. If you buy the Palisade, you'll get 100,000-mile powertrain coverage and complimentary scheduled maintenance.
The limited warranty is applicable for 5 years, the powertrain is valid for 10 years, and complimentary maintenance is valid for 3 years or 36,000 miles.
Should you buy the 2020 Hyundai Palisade?
2020 Hyundai Palisade is unquestionably a commendable car, and you can invest in it, especially if you are looking for a family car. Its SE trim is great, but we would recommend SEL or Limited.
The price difference isn't much, but the features that you'll get in SEL or limited would be worth the fortune you spend on it. In a nutshell, getting the all-new 2020 Hyundai Palisade would be a win-win for you. It's positioned against performance-inspired Hardys like Honda Pilot and Kia Telluride.
Filled with loads of legroom, 7-8 passenger room, convenience features, top-class driver-aids, finest safety features, 18 cu-ft. trunk capacity and incredible design, the 2020 Hyundai Palisade is an ideal family crossover perfect for long family drives.