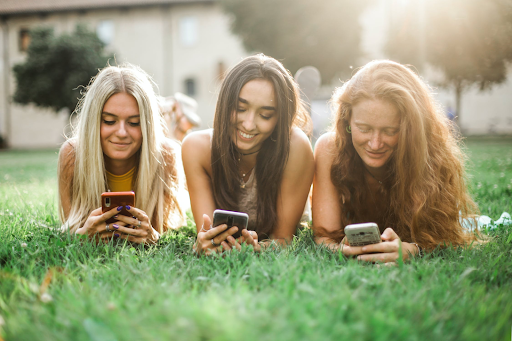 You may have bought your Adidas winter coat because you have seen one of your favorite athletes wearing it. It can be someone who is not an athlete but a usual Instagram user who posts about his/her daily routine and somehow has millions of followers.
Influencer marketing, which is a type of performance marketing, is powerful indeed, but is it a new concept? When sportsmen were wearing a certain brand of clothing, or luxury watches decades ago, this was a form of influencer marketing, and back then there was no internet. What's changed now is the way of implementing influencer marketing, and there are 2 main differences: The multitude of social media platforms, and often individuals who may not have any particular talent, but frequently create videos and share with the public. 
Nowadays, people who are responsible for a company's marketing strategy, know the influencers who might be helpful to promote their products or services. The range of influencers is so wide, that every business works with their caliber of celebrities: That can be one of the Kardashians, or a teenager sitting all day on Instagram and TikTok, who could be considered a "micro-influencer". 
On top of this, influencer marketing may not be fully effective for all types of businesses. For example, it's hard to expect as much growth for medical centers, NGOs, and charity organizations, as for sports betting and gaming companies, fashion houses, etc. To accumulate the whole influence of advertisers and social media, businesses need to consider their goals and social media users' needs or trends.
Gaming Influencers
In recent years, we have seen more and more how social media has become the perfect environment for the gaming industry. Gaming influencers are thriving due to the high demand for esports broadcasting, which gains millions of viewers on YouTube, as well as Twitch and TikTok. 
Gaming influencers cooperate not only with video gaming companies but also with related fields. Betting is one of those niches that might interest their audiences. Another one is gambling. Bitcoin poker offered at Ignition, cannot find a better audience to be advertised and played by, than those people who are eager about new technologies, new forms of old games, etc. As you can see, gaming influencers can cover various fields related to gaming. 
The benefits for gaming companies in working with gaming influencers are enormous because they work with an audience that is ready to play or watch games. Let's not forget that the aim of influencer marketing is not as much advertising as selling and engaging potential customers.
Fashion Influencers
Fashion brands need 1 thing to advertise their lines, and it's photos. Something that has a whole social media platform dedicated to it. It seems like Instagram is tailored specifically for fashion houses and clothing brands. Users like scrolling and seeing more images of stunning looks. One of the most followed influencers in the world is Kendall Jenner, an American model and media personality. She has almost 300m followers only on Instagram.
Today, fashion brands have gone beyond Instagram, and they implement marketing strategies on platforms like OnlyFans, Discord, etc. Working with influencers in different social media platforms is a part of the industry strategies. Usually, fashion influencers are fashion designers themselves, which means their voice is not only heard but also valuable for people who follow fashion trends. Making these people brand ambassadors only increases the engagement rate and popularity of fashion brands.
Travel Influencers
The travel industry is bigger than one might think. In 2020, the market value worldwide was approximately $700 billion and is expected to triple by 2028. The advantage of this industry is not only that people tend to travel more and more, but also that this industry is promoted by governments of many countries.
One of the amazing destinations-Switzerland is a great example of how local public and private organizations work with popular influencers to promote the country as an attractive state. You might know that the main "brand ambassador" of Switzerland is the legendary Swiss tennis player Roger Federer. In 2022, he was filmed with actress Anna Hathaway in a promo video, and recently another funny and positive video came out by Federer and this time, comedian Trevor Noah, who is half-Swiss.
Social media publications about traveling gained more potential, especially after 360°  videos, that give the users better experience and impressions. With the Metaverse and other Virtual Reality platforms on the way, one can imagine how the industry would benefit if businesses worked with a good strategy and popular influencers.
Influencer marketing is indeed a powerful tool because it shows a personal touch. It's one thing when a company advertises its product, and another, when a celebrity suggests that. We mentioned only 3 industries that have the biggest potential to grow the business through cooperation with social media influencers, but the list is, of course, longer. However, the success of this type of marketing doesn't start with the cooperation with celebrities, but a good strategy plan, if you want that cooperation to pay off in the end. 
---
Interesting Related Article: "What is Responsible Gambling?"