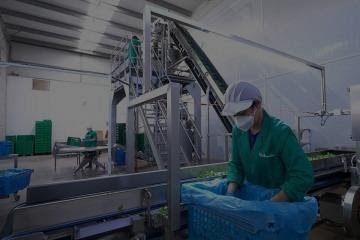 The two main drivers of changes in how foods and beverages are packaged today include 1) the need for differentiation in the supermarket aisle and 2) compliance with food safety regulations on the plant floor.
These trends are a real threat to companies designing and manufacturing packaging machinery.
We have researched the industry and consulted organizations like The Association for Packaging and Processing Technologies.
These trends indicate that food and beverage companies are moving to package food and beverages more sustainably, safely, with less waste, better product differentiation, and with greater consumer convenience.
Packaging machinery OEMs are crucial in helping food companies make these improvements.
For more information on these specific machinery solutions, please Download our whitepaper "Five Ways Food Packaging Manufacturers Can Innovate Projects."
Positive changes
If large-scale changes such as those in packaging are too expensive or difficult for manufacturers, they can be met resistance. But, both consumers and businesses can benefit from well-designed packaging changes that reduce packaging costs.
Let's examine the reasons why this is so. PMMI is based in Reston, Virginia. I will refer to their research as a baseline. Two key reports were published by PMMI earlier this year: Global Trends Improving the Market for Packaging Machinery and 2016 Food Packaging Advances and Trends. This report detail the changes in packaging.
PMMI reports that one of the key findings is an extended growth trend in the number and variety of items available for purchase in supermarkets and grocery stores. This phenomenon is commonly known as "SKU proliferation" in the industry. SKU stands for stock-keeping units. According to PMMI, the number of different items available for sale or SKUs has increased dramatically in recent years.
We consulted the Food Marketing Institute to verify this claim. They are located in Arlington, Virginia. FMI reports that the average grocery store had 42,200 items available for sale in 2014. This is three times more than what they had in 1980.
Although the number of SKUs has fluctuated over the years, FMI estimates that there were 51,379 in 2009. However, the current ranges appear to be the norm for food and drink retailers.
Retailer and consumer demand are two major factors in this SKU growth. North American retailers can leverage their considerable purchasing power to order packaging that appeals to and reduces storage space and distribution cost.
Manufacturers are also able to differentiate their products by using modified ingredients, flavors, sizes, and packaging, thanks to private-label brands such as Target and Walmart.
Consumers want more choices in product sizes, flavors, and versions. These factors result in more products that end users want to buy with minimal effort and cost.
Flexible packaging is the new trend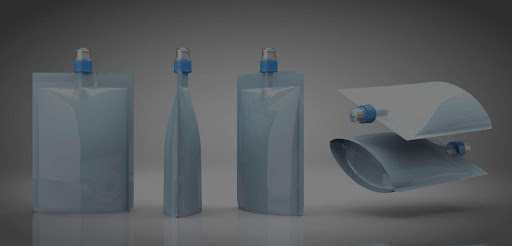 Flexible packaging (a.k.a. Pouches and resealable bags. Flexible packaging materials are less expensive to produce and cheaper than boxes and bottles. They also weigh less. They can also be used to replace secondary packaging. This saves money on packaging material as well as on packaging processing. Flexible packaging also has the advantage of being easier to ship, stock and store because it takes up less space an especially important process in the restaurant business and commercial kitchens.
Flexible packaging will play a major role in the growth of filling and closing machine markets. PMMI reports that this trend will have a positive impact on the world market for filling, sealing, and form machinery. This association is based on statistics from IHS Markit. It indicates that this segment will grow by nearly 19% between 2014 and 2019, to an estimated $5.1 billion.
The newer packaging options also have environmental benefits. Consumers, retailers, and food companies all want their food and beverages to be packaged in environmentally-friendly ways. To save landfills, packaging should be recyclable and less wasteful. These concerns are often addressed by flexible packaging.
Safety is the main focus
Food safety is also a driving force behind changes in how foods and beverages are packaged. This includes the linkage of packaging processes to preserve food safety. PMMI's Global Trends report shows that 40% of respondents to a survey on food packaging and processing engineering said they needed to make additional investments in order to comply with the Food Safety Modernization Act.
The U.S. has been implementing the 2011 law. Food and Drug Administration established preventive food safety standards to ensure food safety for all who produce, process, transport, store, and transport food. Food and beverage producers must document all aspects of their production, including packaging, in order to protect consumers.
Food and beverage companies will incur higher front-end costs when they have to make changes to conform to FSMA, switch from flexible materials, or increase their packaging variety. However, if these investments are made wisely, they will yield positive ROIs very quickly.
---
You may be interested in: How Product Packaging Impacts Your Business