Gambling has been one of the most addictive activities in human society.  It is why different governments around the world have made regulations to reduce the dangers it poses to citizens.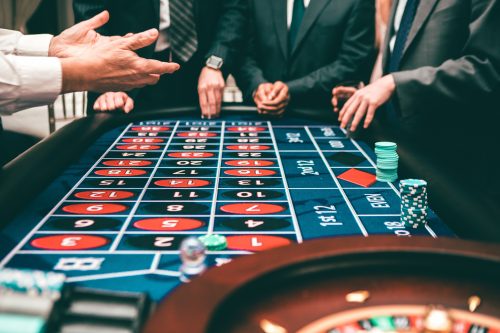 Due to the ease of access and difficulty in taxing, online gambling is the area that poses the most threat to fighting addiction and has been met with stringent legislations even here in the US. So what is the legal atmosphere around gambling in the US, and how does it affect every stakeholder in the industry?
According to the legal framework existing in the US, each state has been given a significant amount of authority regarding making and enforcing laws, i.e. online casino activities in NJ are completely legal. The idea of online betting is prohibited in the US stayed the same since the Wire Act of 1961.
However, by 2011, the justice department reinterpreted the act and stated that it only applied to real-time sports betting; thereby, other gambling forms were allowed. This decision drastically limited federal control of the online gambling scene and left it to states to decide what was best for their residents and jurisdiction.
Individual states took immediate steps to legalize and regulate online gambling as it was one industry with great tax returns if structured well.
In 2018, the atmosphere became more friendly for sports betting in the US. The Supreme Court struck down the Professional and Amateur Sports Protection Act (PASPA). This was a federal law that outlawed every state except Nevada from legalizing sports betting. The Supreme Court based its decision on the claim that the Act was unconstitutional. Since then, States like Pennsylvania, Delaware, New Jersey, and others legalize and regulate sports betting in their respective states.
However, some Federal Laws have little general control over online gambling in the US. These laws are not precisely detailed but are made to fit into the legal framework of each state. The Federal enactments include:
The Wire Act, 1961: The Interstate Wire Act was passed to curb the Mafia's organized gambling activities. It prohibited US residents from using wired transactions to fund gambling activities and receive winnings. Gambling was prohibited in all states in the US.
UIGEA, 2006: The Unlawful Internet Gambling Enforcement Act was passed in 2006 to protect American residents from unlicensed offshore gambling websites. The act states that financial institutions like banks shouldn't process transactions relating to offshore gambling websites that were not licensed appropriately. Online gambling is still allowed by this, but only licensed websites can be available to Americans without any hindrance.
These two laws are Federal Laws that exist to control the online gambling scene in the US. As mentioned earlier, each state has significant control over the gambling scene within its jurisdiction. The individual state positions on online gambling activities largely differ. While some prohibit every form of gambling, others allow bets on Horse and hound races or online casinos or sports betting or even all these together. To make this article clear, the different states would be grouped into gambling activities allowed. These groups would be according to:
States that prohibit online gambling
States that allow sports betting
States that allow online casino betting
States That Prohibit Online Gambling: The states of Alaska, Hawaii, Mississippi, Missouri, Nebraska, North Carolina, South Carolina, Tennessee, Utah, and Washington, D.C. have taken steps to prohibit all forms of online gambling. While most of these states only outlaw online gambling activities, the state of Hawaii completely forbids any form of gambling whatsoever. This is the only state in the US that forbids this. Attention should be paid to the word 'online.'
Most of these states permit one form of gambling or the other and may be seen in subsequent groups.
States That Allow Sports Betting: Since the scraping of the PASP Act, lawmakers in 20+ states have taken steps to legalize and regulate sports betting.
These states include:  Arkansas, Colorado, Delaware, Illinois, Indiana, Iowa, Louisiana, Maryland, Michigan, Mississippi, Montana, Nevada, New Hampshire, New Jersey, New Mexico, New York, North Carolina, Oregon, Pennsylvania, Rhode Island, South Dakota, Tennessee, Virginia, Washington, Washington DC and, West Virginia
Other states like California, Connecticut, Massachusetts, New York, and Ohio are already taking appropriate steps to legalized sports betting.
States That Allow Online Casino Betting: The legal stance on all states that permit online casinos is that the websites must not be run within their jurisdiction. By this and the UIGEA, only licensed offshore casinos are allowed to run. States that allow online casinos include Delaware, Nevada, New Jersey, Pennsylvania, and West Virginia. Other states looking to legalize online casinos include California, Connecticut, Illinois, Indiana, Massachusetts, Nevada, and New York.
---
Interesting Related Article: "Gambling Commission Announces Tougher Rules for Lockdown Betting"