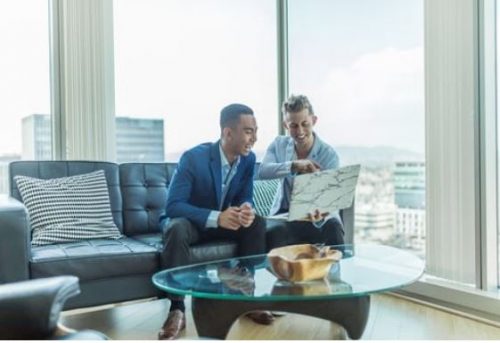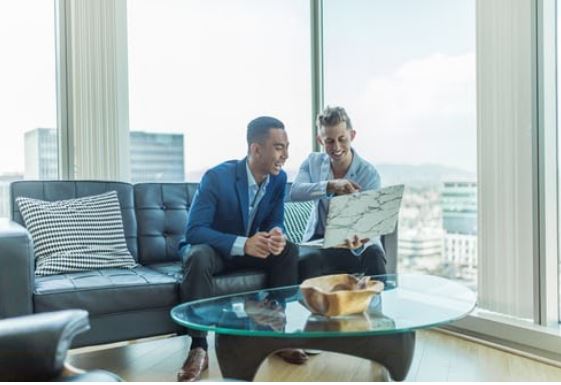 The business world has grown so much competitive with much more challenges than before. However, entrepreneurs keep inventing more innovative ways of doing business and dealing with the growing challenges.
Below are some of the challenges we consider among the top 10 faced by entrepreneurs on today's markets and tips on how to troubleshoot them for the success of your entrepreneurial journey.
1. Taking the First Step
Taking the first step is a big challenge, especially for those who would like to become entrepreneurs. It takes courage to put up a website, quit a job, approach someone with your first pitch, enter a startup accelerator program, commit the dollars in your bank account, or just announce the intention to family members and friends.
Entrepreneurs who are ripped off by fear or doubt tend to require more time to brainstorm, plan and make a fair judgment. Some people even come up with many excuses against the new venture, and with so many options to choose from, it may become much more difficult to decide to go ahead.
Just do it; there is never a better time ahead. Figuring it out as you go is much more fun. Keep in mind, that in case of any doubts you can always seek financial advice on reliable websites like myfin.us.
2. Cash Flow Management and Strapped Budget
This aspect of the business is quite a center stage, especially for the survival of small enterprises. Many entrepreneurs, however, struggle to pay bills while their checks are in the pipeline. For small businesses, for instance, if you have delivered your services and have to way for days for your checks to be cleared, and you have to pay your workers and other overheads anyway, then you risk more than you need to gain.
On the other hand, you may have a fantastic cash flow management plan, but that won't help get your business to the right people with a narrow budget. Lack of adequate capital is a challenge every entrepreneur has to deal with. It is advised that you prioritize your marketing efforts with efficiency in mind.
For better cash flow management, you should exercise proper budgeting and planning. Also, you can put it as a principle requiring that a down payment be made to all your contracts before they are started.
Furthermore, you can also increase cash flow by asking for faster invoice payments.
3. Onboarding Employees
With the high number of job seekers, onboarding of employees has become the most dreaded exercise, at least by entrepreneurs. The process may get so much involving and tiresome, taking several days to review resumes, sifting through unqualified candidates, and reviewing resumes.
Besides, attracting and retaining high-quality employees requires an attractive package that most organizations may not be able to offer.
As an entrepreneur, you can easily avoid this challenge by being very exclusive in your job ads. Job adverts that are brief and stating clearly the tasks to be carried out, number of hours or days to be worked, and benefits help you save more time, especially when qualifying candidates.
Besides, ensure you get real references from professional colleagues. Also, you can lay a stronger client-boss relationship by having a better understanding of the employee. Walk them around the workplace and ask them what would keep them on the job longer and motivated.
4. Time Management
Everybody should have just enough time in a day to accomplish daily activities. And yet, there are 24 hours in a day, and some people can't still find this enough to finish a task in time. As a startup entrepreneur, you will probably have more than enough to do than you ever imagined.
Entrepreneurs who have more tasks on their table face more time management problems than those focusing on one or two targets. With more to do, it becomes difficult to accomplish every task on time leading to late accomplishments or failed targets.
You can have a better time management plan by creating goals that have been segmented annually, monthly or weekly, delegating tasks that are not specific to you, and eliminating tasks that do not match with your goals.
Understand what is truly important, set boundaries, and harness the best time and productivity you can for your business.
5. Delegating Tasks
Delegating tasks to other staff members helps you focus on tasks that only you can do. Besides, by delegating duties, you have more time left to focus on improving your organization's productivity. However, getting the right person to take up delegated duties and tasks is big challenge entrepreneurs face. This is because most of the tasks delegated to the wrong person will always have to be redone or adjusted, making the process even more time-consuming.
You can solve this challenge by delegating only to good employees or outsourcing contracts at a fee. Also, be very specific about what you want. This will save you time.
6. Fundraising For Your Startup
Fundraising is a bigger challenge, especially for startup entrepreneurs. Those who fail to understand this in the beginning always end up with frustrations and several failed rounds.
It will help if you are equipped with resilience and mastery of good storytelling to be able to capture the details of your pitch in 15 to 20 slides.
7. Dealing with the Unknown
When starting a new business, there are more unknowns than the known. For instance, it is unclear how profitable your business will be, whether you will manage to get a steady paycheck, and how long the business is likely to exist.
None of the unknowns has a clear answer. Some of these unknowns may mean that the stability of your business will fall. This is one of the biggest uncertainties that may kill your dream of becoming an entrepreneur.
8. Loneliness
Loneliness is one big problem entrepreneurs have to deal with, especially those quitting a career to start a business. Because you will not have teammates to rely on, you will have to be prepared to deal with loneliness in the first place.
Since you will probably be working longer hours, you will not see your family quite often. Besides, your employees will be forced to keep some distance from you.
9. Choosing What to Sell and a Marketing Strategy
Maybe you are thrilled about cars, or maybe fashion. You are very unsure how to settle on the best or the right niche for you.
Besides, after settling on a niche, you may not have a precise idea on how to market your products and services, whether to use mobile, print or online advertising.
You will need to maximize your returns with efficient, targeted marketing strategies. It is, however, advisable to outsource marketing strategies from someone skilled in creating excellent marketing plans.
10. Balancing Perfection and Progress
New entrepreneurs struggle to balance between perfection and progress. In the process, new entrepreneurs are bogged down during their pursuit of excellence in perfection.
It is essential to be keen on details and polish them instead of trying to perfect all the moves they make. Remember, your business will not be getting anywhere before you take actual actions to move it.
---
Interesting Related Article: "Key Qualities of Successful Entrepreneurs"