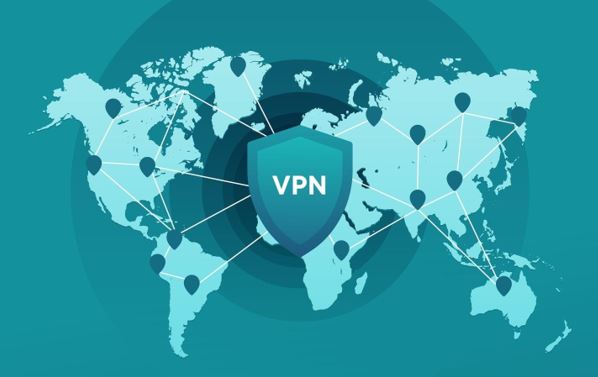 With advanced technology, maintaining/improving their cybersecurity has become challenging for many business organizations today. As companies delve into the digital world, their information's vulnerable to being stolen by criminals. Experts estimate that small-sized businesses are the favorite targets of the hacker today with healthcare and federal agencies succeeding them. In July, a single ransomware attack caused 1,000+ American organizations to have their data breached by criminals, thereby threatening the security of customers' information. So, how can you ascertain your company's cybersecurity? We have a solution involving VPN technology. It can help your business ascertain privacy, security, and control.
Ten Important Features In A VPN For Your Business
How does suffering a data breach/leakage affect your company's future in the business industry? A survey dictated how 60% of small-sized companies collapsed six months after being infiltrated by some digital criminals. That's why companies have started to invest in virtual private networks or VPNs where you can establish a secure connection to the internet. Thus, it conceals your location, makes your online identity unknown, and enables your employees to "surf the web" securely. But which one's the best?
All VPNs have some shared benefits. Therefore, this facility enhances your cybersecurity, removes any restrictions in accessing your files/folders, and offers you digital defense cost-effectively. But it would be best if you went with a VPN that has advanced features catered to your commercial requirements. Today, you can buy virtual private networks that come with several appealing features, thereby bolstering the digital journey of your employees. So, you must choose the best VPNs for your business with the following features:
The first one's a no-brainer, i.e., every company needs a cost-effective solution to their cybersecurity problems. So, you shouldn't invest in expensive technology when cheaper (and far better) options are available! However, don't sacrifice efficiency for underpriced versions. Some VPNs offer advanced features for extra charges, while their basic plans are available under "premium" facilities. So, companies can scale up/down according to their cybersecurity requirements with these VPNs.
Companies prefer purchasing a VPN service that offers them centralized management consoles for controlling/maintaining every account. It should also feature gateway regulation that allows the user to access the necessary portions of any network. This centralized management enables you to add/remove accounts and discover connected devices to the VPN. Furthermore, some VPNs have IP whitelisting features, which give businesses additional control over their networks.
Don't forget that all VPN services collect consumers' information for customer support and remain functional. But what data do they gather from you? If the company records session times and IP addresses, then it's probably fine. On the other hand, some VPNs gather the user's browsing history and download files and folders. If they're logging this information, then you're vulnerable to threats by hackers. So, we suggest choosing a VPN that has a clear no-logs policy for customers.
Your security shouldn't be exposed when the VPN servers collapse. They're only useful when they're active. Your online identity can become public knowledge when VPN services are overloaded and go offline temporarily. Therefore, some VPNs come pre-equipped with "kill switches" that shut off your internet connection when the servers crash. That's how they prevent your data from being leaked in that timeframe. If you're running a business, you should choose a VPN that provides "kill switches."
A quality VPN service permits you to choose between several protocols ranging from OpenVPN to WireGuard. It should also offer P2P functionalities for enabling better connectivity. There are some special P2P VPNs available today as well that permit unlimited peer-to-peer file-sharing capabilities to users. An ideal VPN doesn't allow bandwidth throttling to impede effective communication. Thus, invest in a product that promotes unlimited P2P communication among your employees properly.
Always insist on purchasing a VPN service that offers mobile support, securing your data when you've accessed public Wi-Fi for browsing. So – before investing in this technology – make sure that this VPN supports the platform you're using. Today's most VPNs support Android and iOS, but you shouldn't neglect other major platforms, e.g., Linux and Windows phones. It'll ascertain maximum security via smartphone applications for your organization and safer file-sharing as well.
In simple words, the domain name system (DNS) involves translating your website's URL into words computers can recognize. Most users endure this resolution through their internet service providers (ISPs), making their privacy questionable. Because providers may infiltrate your systems and monitor your online activity, you should expect your VPN to provide DNS services tailored to anonymity. It makes ISPs incapable of monitoring which websites are visited.
Different server locations:
From small-sized businesses to multinational corporations – companies in the 21st century operate globally. They may have employees/consumers in multiple locations. Therefore, you should choose a VPN that has servers in every location where your data gets stored and from where employees need to access this information. Also, more locations mean speedier services with fewer interruptions for your business. So, subscribe to a VPN service that offers you high-speed connectivity to the world.
Most VPNs assign you a dynamic IP address that – as the name indicates – keeps changing. Business organizations, however, prefer their addresses to remain constant, so they should invest in VPNs for getting a static IP address. It's more helpful for remote workers to access the internet with the same IP address, and organizations can utilize VoIP services with it as well. So, getting a dedicated address can increase your mental relaxation while contributing to the enrichment of your VPN experience.
Dedicated customer support:
You don't wish to invest in technology and want to obtain professional assistance when this technology malfunctions. That's why you must purchase a VPN that also offers customer support 24/7 without interruption. For business owners who aren't well-versed in technology, it's essential to have technical support prepared to answer any question all the time. It shows that the VPN manufacturers don't just advertise their products but also care about their customers' needs.
Conclusion
After the pandemic, business organizations increasingly invested in VPNs, statistics have revealed. Thus, we learn from recent studies that over two-thirds of companies have started using this facility or increased their dependency on VPNs. Also, some 29% of these organizations became first-time users of virtual private networks in 2020. So, which features should you look for to find the best VPN for business utilization? Experts suggest looking for its price, speed, security/privacy features, how many devices this VPN supports, and how many locations it offers you. That's how you can choose a well-performing VPN for your company, fulfilling your commercial requirements and cont
---
Interesting Related Article: "What is a VPN? How does it work?"