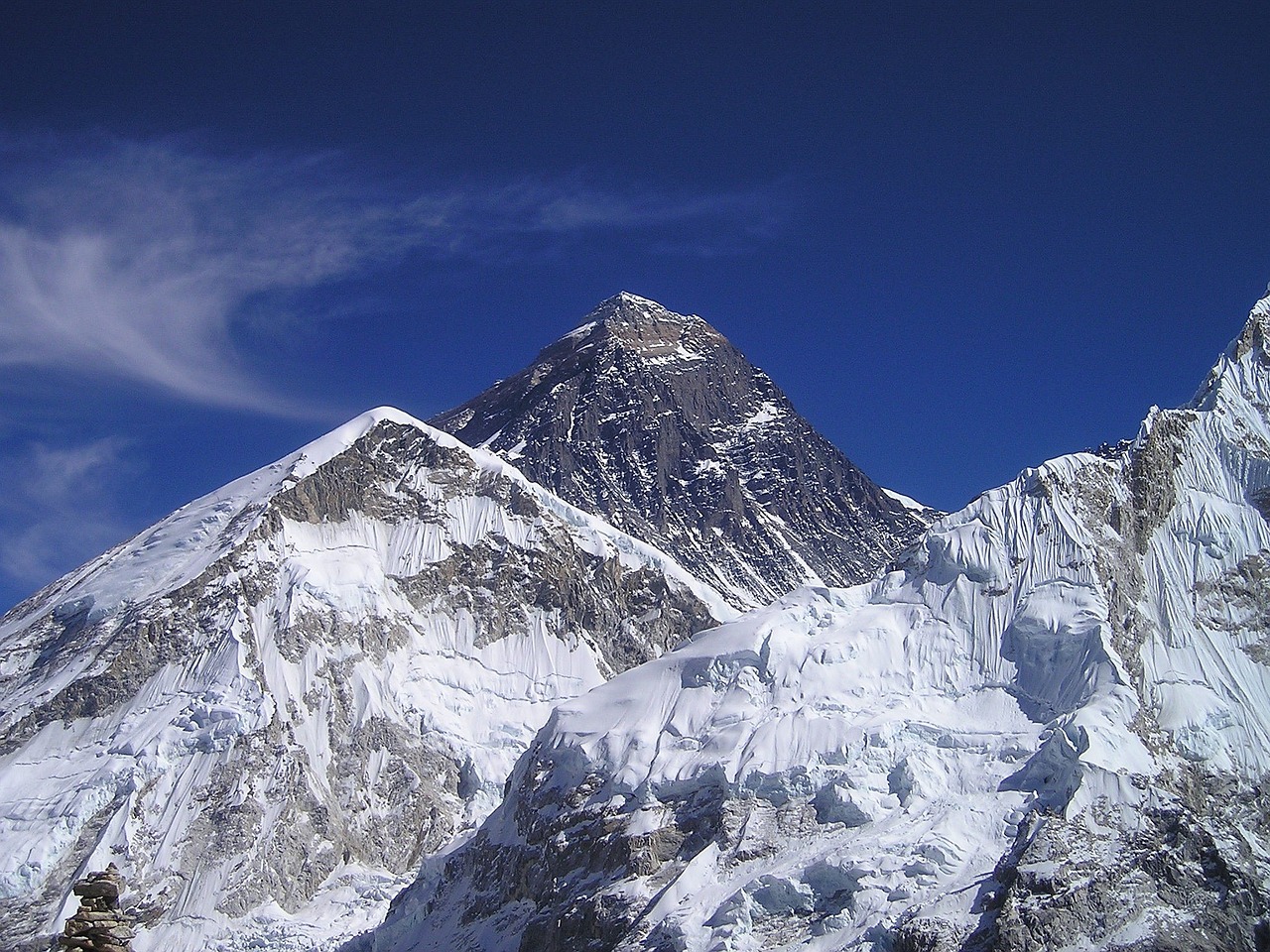 While mountain flights to see Everest have been around for a while, its only relatively recently that there has been another option.  And we don't mean trekking up a nearby peak in your hiking boots and peering through binoculars! 
There is now a five hour round trip out of Kathmandu, Nepal which not only takes you close to Mount Everest, but allow you disembark to get a first-hand experience of the atmosphere and mountain views.  And yes, stout walking shoes are recommended but no, there is no hour on hour, day on day hiking involved!
Should you decide to undertake this breathtaking adventure there are a few things you should know beforehand. 
While it takes two weeks to trek to Everest Base Camp, it takes only five hours by helicopter, including a few stops along the way.  
It is less expensive to take a helicopter than to undertake the two week trek. The cost of the helicopter being around USD1,175 per person, depending on the season.
You should definitely book ahead and discuss the details with the agency. 
It is possible to book a seat on a group tour helicopter or charter the whole helicopter for yourself. Charters must be booked in advance.
These helicopters seat only 5 or 6 people plus the pilot.  Again, enquire when booking. 
Dress warmly with stout shoes as you will have a little walking to do under  potentially slippery conditions. 
Best time to go is spring and fall, but winter has its own beauty.
Unfortunately, small children cannot be accommodated on a helicopter due to the seat configuration. 
Don't forget your camera!  Or, if Chartering a helicopter to Everest Base Camp, hire a local photographer to capture the memories in professional style. 
What's on View 
Naturally you will be treated to the sight of Mount Everest up close and from several angles.  And there are other magnificent mountains, including some of the other highest mountains in the world.   Glaciers are a wonder of the natural world and if you have never seen one before, be prepared for an astounding surprise.  The rugged trails, and perhaps some ant-sized trekkers lie below; don't you feel lucky in your comfortable seat?  The tour also flies over the biggest town in the area, Namche Bazaar, and the most impressive and highest monastery, Tengboche.  Being that Sherpas follow Tibetan Buddhism, there is plenty of evidence of this in the monasteries, chortens, stupas and prayer flags you can make out below you.
But you are not just touring the skies.  The helicopter lands at three different locations.  The first being the Tenzing Hillary Airport at the town of Lukla, gateway to the Everest Region.  This is a short refuelling stop but gives you time to see the narrow and extremely high airstrip used by hundreds of trekkers and climbers daily.
The other two landings are even more interesting.  One is on top of a high ridge called Kalapattar.  Situated at over 5,500m / 18,000 ft, this location gives the best views of Mt Everest.  And a panoramic view of the other Himalayan mountains.  This location is chosen both because of the wonderful views and its ability to hold the weight of the helicopter safely. You may be aware that base camp sits on the Khumbu Ice Falls, a notoriously unstable ice shelf, and is unsuitable for landing. 
Aside from Kalapattar, the other great view of Everest is from the aptly named Everest View Hotel.  Here the helicopter lands for a longer period of time so  passengers can enjoy breakfast, and perhaps champagne, while gazing at the mountains from the hotels outside terrace.  Be aware there are many stairs to climb between the helicopter and the hotel, so if that is an issue, please discuss with the agent when booking. We are sure there are not many among your peers who have breakfasted on the top of the world!  Well nearly the top! 
Other Options
There are plenty of other options of things to do in Nepal.  If you want something a bit more aerobic, there is a combined trek and helicopter tour by the same agency available for 5 to 9 days.  Helicopter tours to other parts of the country are also available, depending on your interest.  And naturally, there is plenty of pure trekking experiences for those with stamina and willpower. 
---
You may be interested in: Hybrid Biking – Beginners Guide