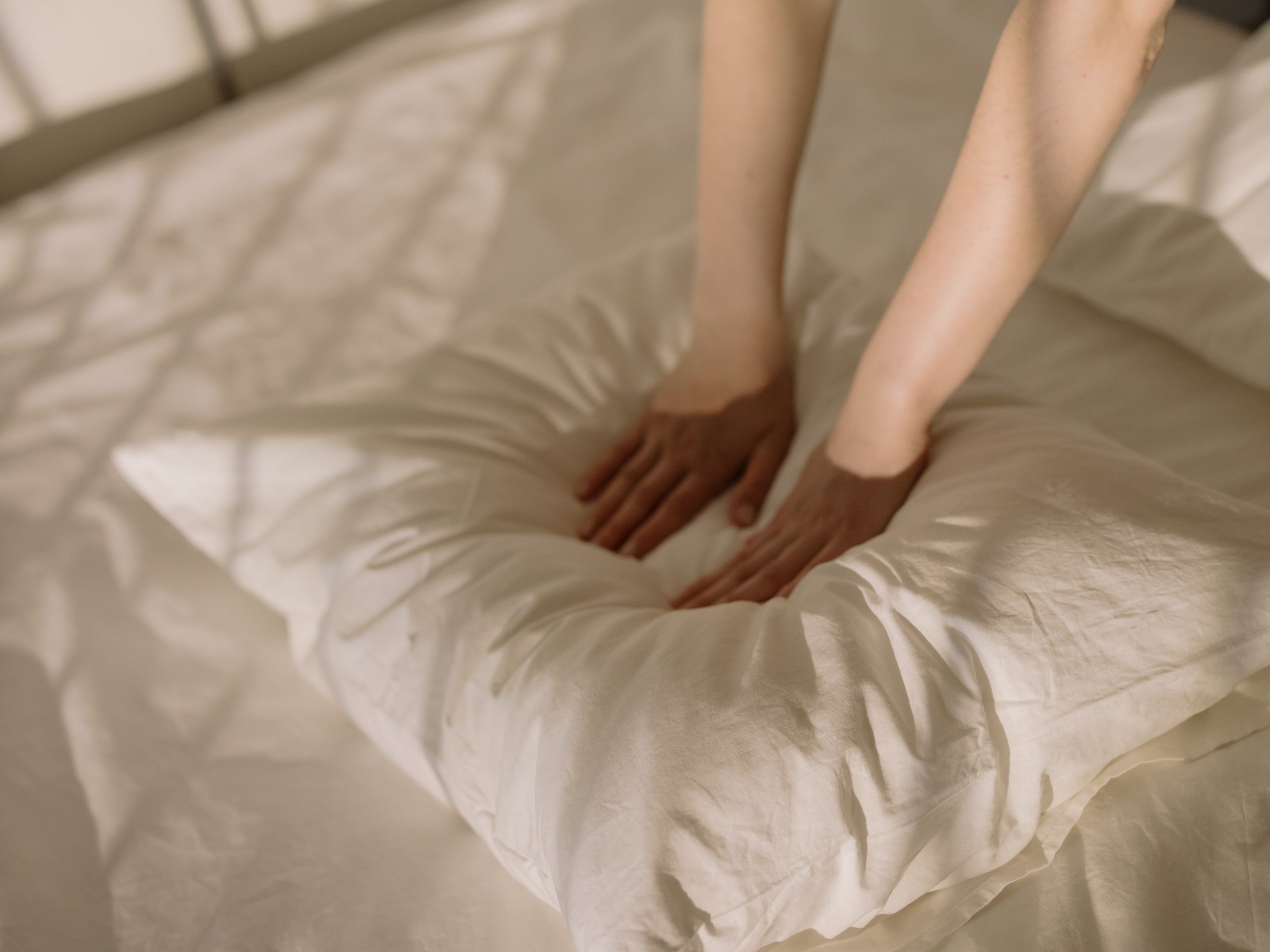 Selecting the right bedspread isn't just about finding something that covers your mattress. This choice is also about finding that essential piece that ties together your bedroom's decor, embraces you in comfort, and adds a touch of your personality to the space.
Since the process can be overwhelming, don't worry! This comprehensive guide will walk you through the essential factors to consider when choosing the perfect bedspread, ensuring both style and functionality cater to your needs.
1. Size Matters
A properly sized bedspread creates a polished and balanced appearance for your bed and room. With the right size, you can provide the coverage needed to conceal the mattress and any underlying layers, giving your bed a neat and inviting look.
These are the approximate bed sizes you should take note of:
Single:

140 cm x 210 cm

King Single:

160 cm x 210 cm

Double:

180 cm x 210 cm

Queen:

210 cm x 210 cm

King:

240 cm x 210 cm

Super King:

270 x 240 cm
Remember to choose a bedspread with enough allowance to cover the measurement of your bed. An oversized bedspread may look messy, while an undersized one won't provide the desired coverage. You can check bedspreads and coverlets in Australia to get the fit you need for your mattress.
2. Ideal Material
The material of your bedspread can significantly affect your comfort. Your material choice can range from cozy cotton to luxurious silk, each with unique qualities.
Cotton:

A popular choice for bedspreads due to its softness, breathability, and versatility.

Linen:

A natural fiber with a textured, rustic appearance.

Silk:

They have a smooth, lustrous surface that feels cool and comfortable against the skin.

Polyester:

A synthetic material that is affordable, durable, and available in a wide range of colors and patterns.

Flannel:

A brushed cotton fabric known for its warmth and softness.

Fleece:

A synthetic material that's exceptionally warm and lightweight.
Selecting the ideal material for your bedspread is a pivotal decision that affects durability, maintenance routine, and overall sleep experience.
3. Design and Style
The bedspread you choose has a significant impact on the appearance of your bedroom. Choose a design that complements your room's theme and color scheme. From intricate patterns to solid colors, a bedspread matches any style. If your room has busy decor, opt for a simple bedspread, and vice versa.
4. Texture and Thickness
Consider the texture and thickness of the bedspread for both comfort and aesthetics. A textured bedspread can add depth to your room, while a lightweight option is perfect for warmer seasons. Thicker bedspreads with quilting or embroidery offer a luxurious look and extra warmth during colder months.
5. Easy Maintenance
A bedspread that's easy to clean and maintain is a practical choice. Check the care instructions before purchasing. Machine-washable bedspreads save time and effort, while those requiring dry cleaning might be more high-maintenance.
6. Functionality and Use
Think about how you plan to use your bedspread. If it's mainly for decorative purposes, you have more flexibility in choosing delicate fabrics. For everyday use, consider sturdier materials that can withstand regular wear and tear.
7. Accents and Accessories
Accessorizing your bedspread can elevate its appearance. Decorative pillows, shams, and throws can add layers of color and texture. Remember, moderation is key; too many accents can overwhelm the bed and room.
8. Budget-Friendly Options
Bedspreads come in a wide range of price points. Establish a budget and search for choices that fall within that specified range. Don't be afraid to look for sales or discounts to get a quality bedspread at a reasonable price.
9. Durability and Longevity
Invest in a bedspread that will stand the test of time. Consider the stitching and overall craftsmanship. Quality bedspreads might cost a bit more upfront but can save you money in the long run, as they won't need frequent replacement.
10. Personal Comfort
Above all, prioritize your comfort. Your bedspread should look great and provide the coziness you need for a good night's sleep. If possible, touch and feel the fabric before making a decision.
Find the Perfect Bedspread
Choosing the perfect bedspread involves a blend of aesthetics, practicality, and personal preference. By following these guidelines, you'll be well on your way to selecting a bedspread that enhances your bedroom's ambiance and provides you with the comfort you deserve.
---
Interesting Related Article: "Choosing The Right Pieces For Your Ideal Living Space: An Expert Guide"