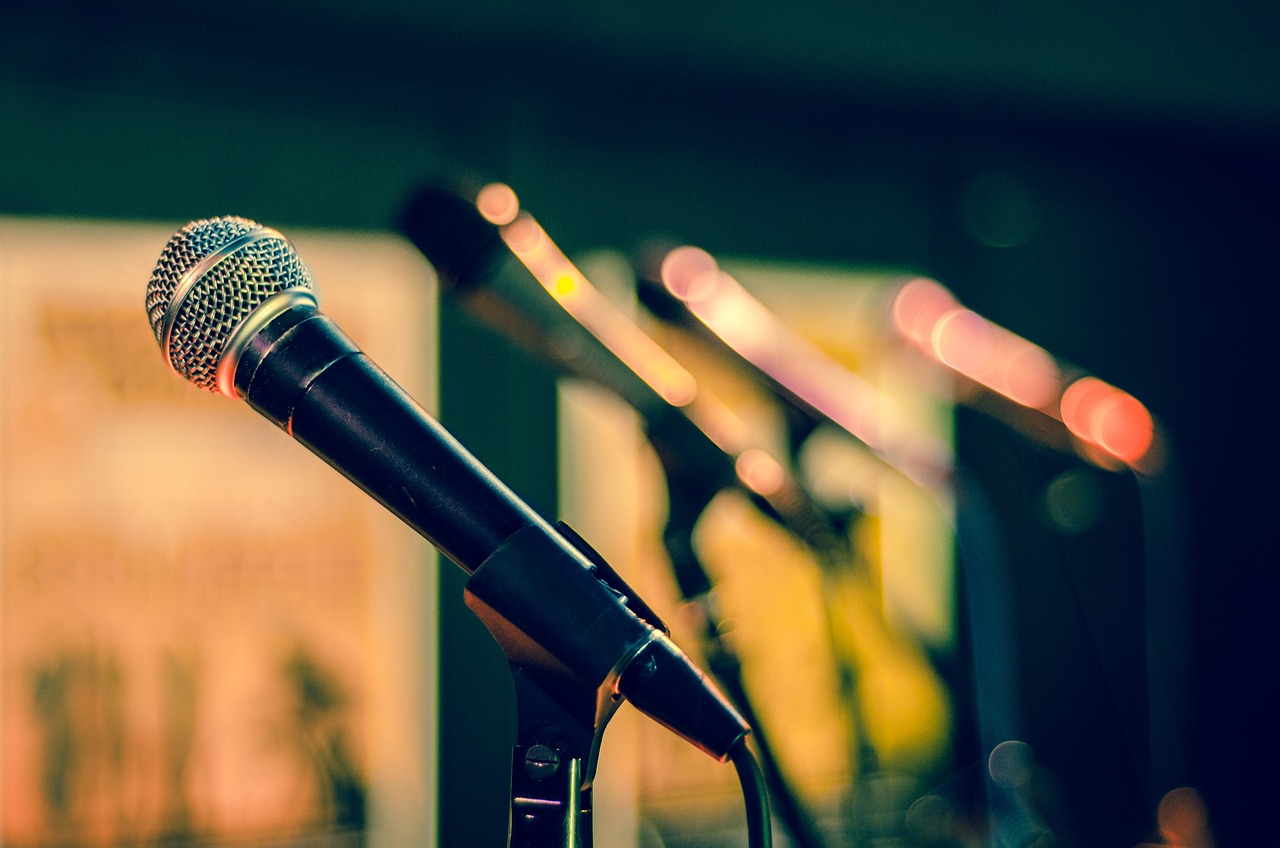 Celine Dion is known as the queen of soothing ballads and a music legend. She has acquired a massive fan base throughout the world over the years. Her amazing voice, singing style, and soul-stirring performances have generated an unforgettable impact on the hearts of millions of people worldwide.
With such popularity, it's no surprise that tribute acts to Celine Dion have sprung up to honour her incredible skill. People adore hiring Celine Dion tribute bands to perform at various events.
In this ultimate guide, we hope to take you on a journey to find the top Celine Dion tribute acts in London. This blog will assist you in hiring the best Celine Dion tribute band for your upcoming celebrations. Let's get started.
How to Find a Celine Dion Tribute Act in London
London is popularly known as the beating heart of the United Kingdom's musical entertainment. This large city serves as a hub for live music as well as tribute acts. To embark on your search for the perfect Celine Dion tribute act, here we are going to give you some step-by-step instructions and some valuable tips to guide you along the way.
Hire Celine Dion Tribute Bands From Entertainment Agencies.
Entertainment agencies are excellent resources for us to discover top-notch tribute acts in London. There are many agencies out there, and they curate talent and often represent the best tribute acts in the industry.
You can receive access to a selected list of artists who have been evaluated for their originality and talent by calling an entertainment agency.
UK Live Entertainment is a very reputed entertainment agency in England. This agency has been operating in London for a long time and has a very good reputation. Through them, you can hire almost all types of bands, like wedding bands, party bands, cover bands, musicians, guitarists, and tribute bands, to name a few. Here's a step-by-step guide to hiring a Celine Dion tribute act:
Visit the Website:
Go to the UK Live Entertainment website by clicking this link. Or you can also navigate through your browser by typing the website address in any browser. at https://www.ukliveentertainment.co.uk. You can use your preferred web browser to access the site.
Find Celine Dion Tribute Bands:
When you go to the home page, you can see a menu bar on the upper portion of the website. Hover over your mouse pointer on the 'Tribute Bands & Acts' menu. Then a longer list of many tributes will open. Along with Celine Dion, you will find many popular artists' names there. You can choose Celine Dion Tributes, Elton John Tributes, ABBA Tributes, or any of the bands according to your choice.
Explore Band Profiles:
Now click on the profiles of the tribute bands of your choice to learn more about each band. Read their descriptions. You can also view photos and videos and check past reviews. This will help you know more about the band and help you make your decision.
Contact UK Live Entertainment:
Once you've found your favourite Celine Dion tribute band, look for a contact option on that page. You can see a red button named 'Send Enquiry' on the right-hand side of that band page. Click on it. Fill out the booking inquiry form. Give your name, email address, and phone number. Write your event details and a specific message in the message box. Mark the check box named Yes, please keep me informed " and fulfil the captcha, and then click on the blue-coloured "Send Enquiry " button. Now, the process is complete. After that, don't forget to check your email because they will contact you by phone as well as email.
10 Tips for Hiring a Celine Dion Tribute Band
Here are 10 tips for getting a Celine Dion tribute band from the UK: If you want to hire a professional from a music agency, the first five tips may help. If you want to hire a band through social media, the other 5 tips will make it easy for you to decide.
5 Tips on Hiring From Music Agency:
Research Agency Reputation:

When you want to hire a Celine Dion tribute act for any music agency, don't forget to investigate their reputation and credibility. Always look for reviews and testimonials from past clients.

Discuss Budget Clearly:

Be transparent about your budget with the agency so that they can recommend suitable options that match your financial constraints.

Ask About Experience:

You can inquire about the agency's experience with booking tribute bands. An experienced agency is more likely to understand your requirements.

Understand Booking Process:

Get a clear understanding of the agency's booking process, including contracts, payment terms, and cancellation policies.

Request Band Options:

You can ask the agency to provide multiple Celine Dion tribute band options that they are considering the best according to their performances and client reviews. This can give you a range of choices to consider.
5 Tips When Hiring From Social Media:
Check Online Presence:

Look for Celine Dion tribute bands on social media platforms like Facebook, Instagram, and YouTube. You must evaluate the content that they share on their selected platforms. This will give you insight into that band.

Read Reviews and Comments:

Check comments and reviews on social media to gauge the band's performance quality.

Watch Live Videos:

You can seek out live performance videos to see how well the tribute band captures Celine Dion's essence and engages the audience. Live performances will let you know more about the band's real performance. If you are happy with that, you can decide to hire them for your occasion.

Engagement Frequency:

Evaluate how often the band posts and interacts with fans on social media. Active engagement can indicate their dedication.

Followers and Likes:

Consider the band's social media following and the number of likes they have. A larger following can suggest popularity.
Conclusion
Professional Celine Dion Tribute Bands provide an immersive experience for UK audiences. These exceptional tribute artists have been paying tribute to Celine Dion's unparalleled talent for years, and there's no doubt about that. Tribute bands usually create a bridge between the past and present for music enthusiasts.
We believe that this guide and exclusive tips will help you choose the right musician when you are looking for a tribute band. And since UK Live Entertainment is the best in terms of popularity and quality services across the United Kingdom, we have mentioned in this article how you can hire a Celine Dion band through them with some step-by-step instructions. It will enrich your experience even more.
Our advice to you is to hire a band through UK Live Entertainment. Because doing it elsewhere can cost you time, effort, and money—all three things. We have known UK Live Entertainment for a long time. You can also find evidence of their excellent service delivery online. You can find those with a little searching on Google. Isn't it a wiser decision to hire a band from a reputable music agency rather than find a new one?
---
You may be interested in: This Is How Technology Has Changed The Entertainment Industry