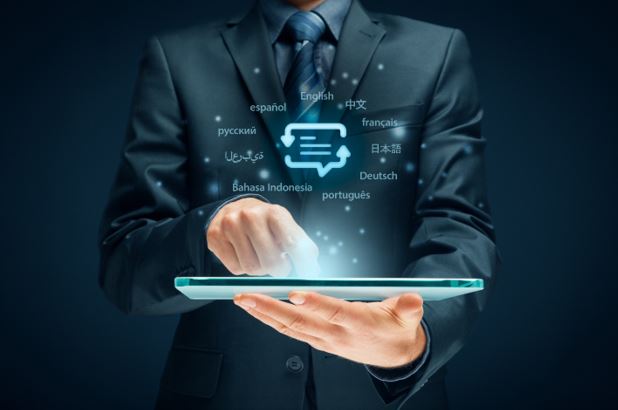 Software development is increasingly becoming a valuable tool in delivering practical IT solutions to businesses in different industries. This has led to a rapid increase in the demand for IT experts in the market, making it hard for companies to find talented developers locally or within their regions. Offshore software development offers a way to achieve crucial objectives cost-effectively and rapidly.
Outsourcing software development helps overcome geographical barriers and gain access to a larger pool of talented developers. With offshore outsourcing development, companies can easily find the right strategic partner to create competitive advantages and achieve their purposes. Moreover, the practice enables any organization to access high-quality services and products at a considerably affordable cost compared to hiring locally. Countries in Asia, Eastern Europe, and Latin America offer the option in the global software outsourcing market mainly due to the fast-growing IT infrastructure and talent pool.
However, offshore software development is not an easy journey for everyone, especially beginners and startups. This is because software outsourcing comes with a number of potential risks. However, even though there are risks, there are many tricks that any organization can follow to get the most of their outsourcing experience.
Here we look at everything that you need to know about offshore software development.
What Is Offshore Software Development?
This refers to a scenario where an organization decides to outsource a software development partner in a region with different cultures and time zones than their headquarters. For instance, a company in North America can outsource the services of a tech firm in Vietnam or Ukraine to help in handling a software development project. Software outsourcing can be categorized into three groups depending on the geographical standpoint. These include:
This occurs when organizations hire the services of software development companies in countries with similar time zones.
This takes place when a company outsources software development projects to developers within their region or country.
Offshore Outsourcing is a partnership between companies and vendors in different continents or distant countries.
However, the naming of software development partnerships may differ depending on how a given client or country may refer to them. For example, if a company in Canada or the US hires software developers in Brazil or Argentina that would be a nearshore for some people and offshoring for others.
According to work assigned by the provider or vendor, it is easy to understand offshore Outsourcing more. Offshore software services fall into three main categories, and these services are fully customizable. Besides, the exact details of these services will depend on the vendor's capabilities and the client's needs. The main categories of offshore software services include:
Project-based Outsourcing
Staff Augmentation
This is the most common service model for organizations with some form of the software development department or internal IT. Staff augmentation offers an "extended team" of developers who work closely as part of the local team. In this case, the outsourced developers can report directly to managers and even attend daily meetings. Besides, this service model is an on-demand service, which means that the client can change roles, increase or decrease the extended team at any time depending on the changing needs of your project.
The service model has become more popular in software development as it helps cater to fast-evolving technology's unpredictable needs. Staff augmentation enables you to have the right-sized development team with the necessary expertise on board, which guarantees success in software development projects. Thus, staffing offers the professional insight, speed, and flexibility that your team needs to complete development on time and scale quickly.
With IT staffing, any company is able to overcome all the challenges related to outsourcing, retaining, and recruiting talented software engineers. Nevertheless, you should also understand possible build-up related to projects, requiring exclusive company context and culture or overly relying on flawed internal processes.
The service model is ideal for organizations that quickly integrate outstanding IT experts into their software development teams. It makes it easier for them to find the right talent to fit temporary positions and even hard-to-fill positions. This helps boost the efficiency and scalability of project development.
Dedicated Team
A dedicated team is an autonomous team that consists of a group of engineers who work parallel to the in-house team. Usually, the group of engineers includes a Project Manager, Scrum Master, and any engineering role required in every software development project, including testers and QA engineers. In this case, the outsourcing provider should have the onboard talent to deliver a team that includes members with the required expertise and knowledge.
The top software development companies can build tailored-fit teams within a short time, even a week. This helps clients jumpstart their projects and free up their internal resources by delegating some workloads to the development partners.
A dedicated team service model uses agile methodologies, which allows them to divide the workload into sprints that they can handle efficiently throughout the life cycle. Dividing the project into sprints enables the provider to continuously tackle the priorities and adjust the project based on the discovered discoveries and feedback from the testing phase.
The dedicated team service model is more suitable for organizations that need to develop high-quality software but lack the right talent and infrastructure to do it. The service model ensures that there are constant status reports and levels of communication from the outsourced team. This means that the product owner needs to be keen and at the top of things throughout.
Project-Based Outsourcing
This service model is what we all refer to as software outsourcing. Project-Based Outsourcing is an end-to-end, full-cycle process that requires the provider/vendor to take responsibility for all the process aspects. This includes setting timescales, testing, implementing the specs, implementing quality assurance, establishing specs, providing support, testing, and maintenance services.
Initially, Project-Based Outsourcing became people's favorite due to its cost-effectiveness, but today the service model is popular for its talent. Thus, companies can now take advantage of a larger pool of IT specialists who are more knowledgeable than their local talent pool and in-house teams. In addition, outsourcing the whole project allows organizations to gain access to a wider talent pool that would not be accessible through other means.
Project-Based Outsourcing offers all the necessary resources that help execute time-bound and complex projects without hiring an onboard IT talent. However, it is also important to go through the service model with a clearly defined scope to ensure that the end product comes out as required. The outsourcing partner will also play the role of a consultant on the choice of the technology stack, project management, and any other area where the client needs support.
What Are the Benefits of Offshore Software Development?
Offshore development services offer several benefits to any organization, which helps these companies develop IT solutions at a lower cost. Here we look at the major benefits of offshore development services.
Optimized Workloads
Software development is a complex process that can be overwhelming to a company that relies on an in-house team that is not used to developing. In addition, working with an in-house team will see your workload increase as your project progresses since the members are taking too long to get things done. In most cases, companies lack the right talent on board, leading to speed-bumps now and then. Offshoring your projects helps take some of the functions to a competent team and focus your resources and time on your core business functions.
Access to IT Talent
With the rapidly increasing demand for IT experts, finding top IT talent and retaining them has become a daunting task for many businesses. Offshore software development allows you to work with the best developers in the region in order to complete any project. For a long time, every person in the IT industry understands the benefits of having the right IT talent on board while handling a given project. With offshoring, you will not have any issue with sourcing, hiring, and retaining IT talents.
Reduced Risks
There is always a risk when developing software products on your own or with a team that is not used to such projects. However, working with a dedicated team of IT specialists with great expertise and knowledge on software development helps to reduce the risk significantly. In addition, an offshore team will apply the latest and best practices to your project, which guarantees workflow efficiency and project flexibility.
Greater Scalability
Offshoring allows you to increase and decrease your team of developers at any time. This is because you can work with a dedicated team or augment your team. Besides, offshore software development saves you the hassles and the high costs of hiring new members.
Faster Launch Times
Faster launch time can be the difference between the success of a given product in the market or failure. An outsourced team has the capacity to develop the right custom solution and prepare a detailed roadmap for a successful market launch.
Higher-Quality Products
Offshore software development allows businesses to gain top IT talent beyond the in-house team or what local talents can deliver. Working with the best IT experts and project managers will enable you to get a better result than when you are on your own.
Final Thoughts
Offshore software development offers several benefits to a company. These include faster launch times, access to top IT talents, high-quality products, and minimal risks. It also enables businesses to improve their scalability and also optimize their workloads.
About the Author
Thanh (Bruce) Pham
CEO
Saigon Technology Solutions
Email: [email protected]
A Member of Forbes Technology Council 
Skype: tienthanh.pham (Thanh Bruce Pham). 
---
Interesting Related Article: "Offshore outsourcing; definition and meaning"