SEO (Search Engine Optimization) is at the core of all digital marketing activities for businesses today.It is an essential marketing strategy when scaling a company. If you have a business website chances are you have a set budget to drive its SEO. SEO refers to the process of improving the visibility of websites so that they rank high on a search engine results page (SERP). Google currently holds a majority 91.75% of the global search engine market share.
So, to cut a long story short: if you want people to find your website, you have to play by Google's rules.
The aim of SEO is to generate leads by directing more traffic to your website with the ultimate goal of converting some of these leads into sales. While the first step is increasing your inbound traffic, it must enhance your overall KPIs to have any real value.
SEO is a complex process that includes several elements like SEO copywriting, keyword research, intuitive web design, seamless website navigation, and more. Whether you are designing a content strategy for SaaS marketing or trying to increase the volume of qualified leads for your webinar and SaaS conferences, an effective SEO lead generation strategy is crucial to achieving your sales and revenue objectives.
What follows are a handful of pointers for a successful SEO lead generation strategy.
Content is King
The first step to building a successful SEO strategy is producing valuable content. You want to position yourself as a subject matter expert in your field and address a given topic from several angles. This highlights your expertise and builds confidence in your company as a brand – both for the goods or services you offer and also for your industry knowledge.
Long-form content is particularly favored by Google from an SEO perspective. According to a recent survey, web pages in the top 10 results for any keyword on Google have an average content length of around 2,000 words. In fact, the higher your SERP rankings, the longer your content length.
However, before you start typing up 2000+ words for your next blog post, remember that content length is not the only metric Google uses to up-rank your website. The quality of content you produce and the value it provides to users is a major qualifier for a high SERP ranking. Your content has to be tailored to your prospective leads with an intuitive understanding of what the modern buyer wants in 2021.
So why is content length important? This is because one of the metrics by which Google evaluates any webpage is its dwell time. Dwell time, as the name suggests, is the amount of time that a user spends on a webpage. Google interprets a long dwell time to mean that users are interested to spend more time on a page – and a long dwell time is directly related to long-form content.
Here's another fun fact about SEO content: according to HubSpot, updating old blog posts with new images and content can increase your organic traffic by 106%. It is no surprise that images and video content get better traction than plain text. Just modifying old content with a few tweaks can get you great results. Let's say you have an old blog article about SaaS ideas to make money, you can simply update the pictures on the article or add graphs to get better organic traffic.
Keyword Research
Keyword research is the genesis of all SEO content. It's crucial to have a solid understanding of targeted keyword research while putting together an SEO strategy for your website. At the onset, you should identify about 10 words that are related to your product or service and then research those using tools such as SEMRush, Ahrefs and Google Analytics for SEO. Find out the search volume for these words and select a few variations.
So you have to find the main short-tail keywords and then find a few long-tail variations to boost the overall search volume for your product or service. According to a recent report, searches for long-tail keywords have a 3% to 5% higher Click-through-Rate (CTR) than generic searches.
Before jumping on the long keyword bandwagon though, it's important to understand their intent. Consider the keywords – "SaaS", "SaaS SEO" and "SaaS SEO" "strategies 2021". With each of these keywords, a user expects a more specific result and this is reflected in the keyword length and complexity.
Maximize Website Speed
One of the key metrics to improving your SERP rankings is to increase your website speed. Fast loading times lead to a better user experience and is rewarded by Google with a higher page ranking. Almost 70% of consumers say that website speed impacts their decision to buy from an online retailer.
The first thing you need to do to boost your site speed is to check your present speed. There are several free tools for doing this including Google PageSpeed Insights, GTMetrix, and WebPage Test.
Some of the other ways of improving your page speed are:
Removing unnecessary plug-ins

Fixing broken links and removing spam comments

Cleaning up your database with a plug-in like WP-Optimize (for users of WordPress CMS)

Making your site mobile responsive
There is no single optimum speed for websites and scores should broadly be used as guidelines and not fixed standards.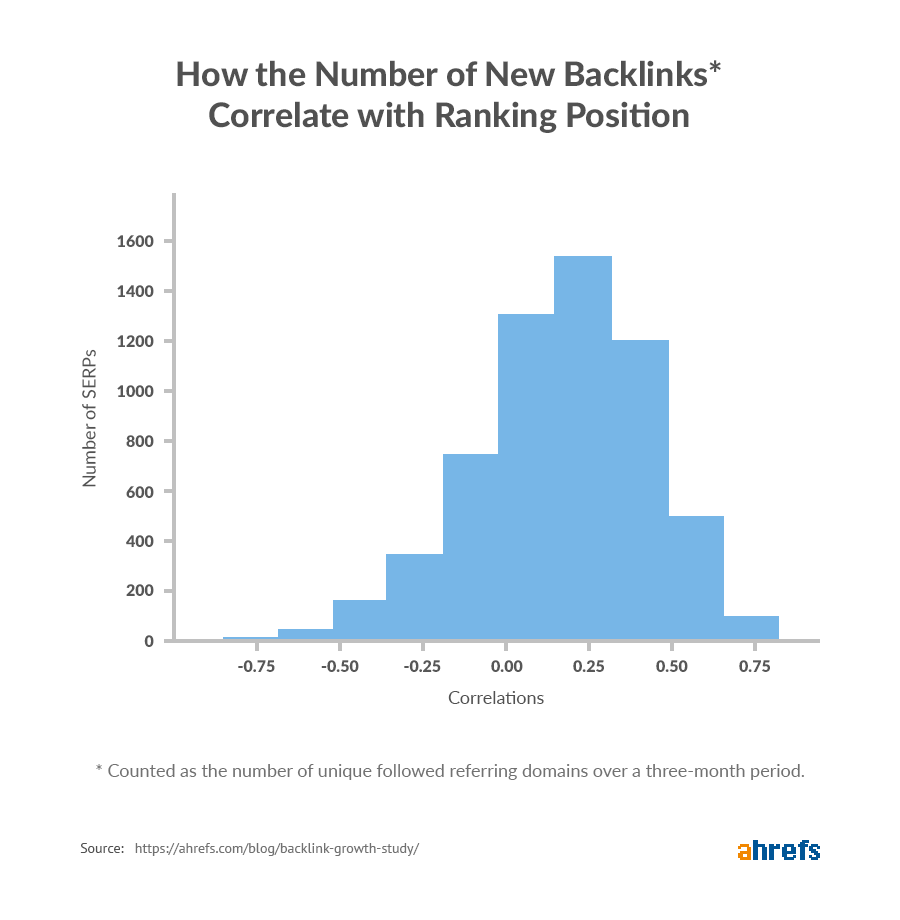 Earn Backlinks
Backlinks are an excellent way to generate SEO leads. Backlinks are external web pages linking to yours through blog posts or articles. Backlinks from reputable sources are like votes of confidence that boost your domain authority and direct new organic traffic to your site. This method is broadly known as link building.
Producing high-quality content is obviously at the crux of earning backlinks. This will improve the chances of your content being referenced by your industry peers. Also, according to a survey by Ahrefs, the more backlinks a page has, the higher it is ranked by Google.
Some companies buy links. It's important to understand that link building for SEO is effective only if the links are from reputable sources. A popular and effective way is for businesses to reach out to peers to trade links. However, backlinks can also be earned through other activities, like:
Guest blogging – why not share an opinion piece on a trending industry topic like how Automation can help your Sales team do more with less

Sharing short videos and infographics

Acquiring client testimonials

Answering questions on open forums like Quora

Sharing on social media platforms like Twitter and LinkedIn
Use Local SEO
Local businesses can benefit greatly from using local SEO to target consumers in your area. Here are a few ways to boost your local SEO:
Create a Google my Business account – this is a free service and lets you register with Google and set up a business page. Make sure to include all your relevant contact information like your business name, address, and phone number.
This information should be consistent across all your marketing collaterals and websites as well. These details help Google identify you when a customer in your area searches for a product or service that you offer.  
Generate positive reviews – always ask customers for reviews. An estimated 91% of consumers admit that positive reviews influence their decision to use a business. The more positive reviews you have, the higher the chances of you generating leads.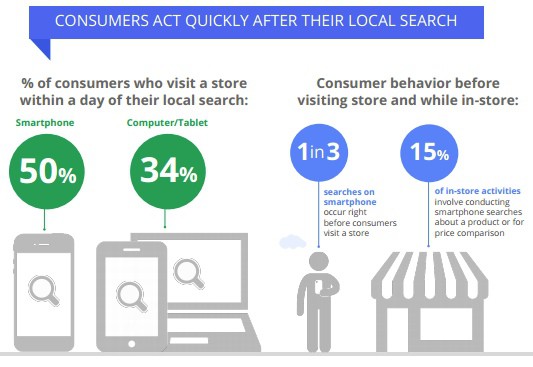 Optimize Social Media
Social media platforms are an effective way to share your content and boost organic traffic to your website. While the number of shares your post gets on, say LinkedIn for example, doesn't have a direct impact on your SEO, the more times your content is shared, it generates "social signals" that your content is valuable.
Research into 23 million social media shares by CognitiveSEO found that the number of shares, likes, and comments on your posts work as metrics that Google and other search engines use to rank your website.
Social media optimization is also a great way to increase brand awareness and engage with consumers on a more personal level which goes a long way to building brand loyalty. Having an active social media presence also opens up a market of 4.2 billion users. Reaching just a tiny fraction of that number can have an unbelievable impact on your lead generation.
Summing Up
Small, medium, big – no matter the size, every business needs SEO. In addition, if you are running an SEO campaign it is important to learn how to manage tasks and delegate them efficiently. 
SEO is what tells people who you are, what you do, and where to find you. As a business owner, your goal is to reach the widest pool of customers who you can then pursue as leads and hopefully convert to sales. The higher your ranking on a search engine results page, the better your visibility and chances of reaching these customers. An SEO lead generation strategy is the means to do exactly this.
---
Author Bio

Nick Brown – accelerate agency
Nick Brown is the founder & CEO of accelerate, a SaaS websites who exclusively partners with enterprise tech companies to scale their SEO and content marketing. Nick has launched several successful online businesses, written and published a book and grown accelerate from a UK based agency that now operates across US, APAC and EMEA.