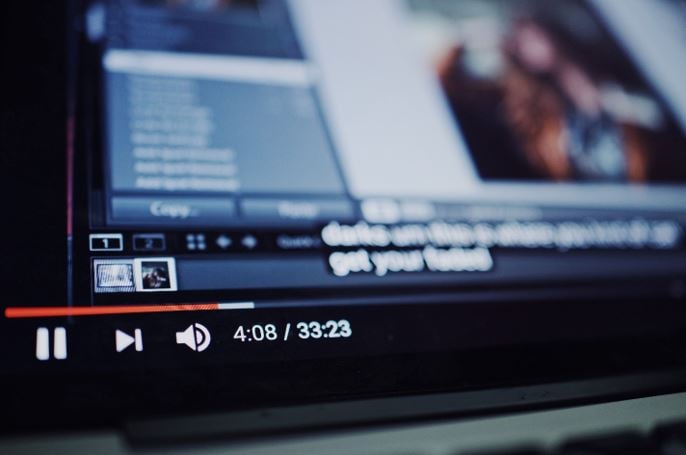 Are you looking to take your Youtube channel to the next level? Do you want to increase engagement and reach more people? If so, then SMM panels may be just what you need.
SMM (Social Media Marketing) panels are a powerful and often overlooked tool when it comes to growing your Youtube channel. With the Youtube SMM panel, you can purchase various services such as views, likes, and comments in order to get your content seen by more people.
This ultimate guide will provide you with all the information you need to know about using SMM panels for your Youtube channel. We'll cover topics such as how to find the right SMM panel, set up an account, use SMM panels for increased reach, and tips for getting the most out of them. So let's dive in!
Introduction to SMM Panels for Youtube Channels
Social media marketing (SMM) panels are powerful tools that can help Youtube channels to grow their viewers and subscriptions. With SMM panels, you can purchase social media services like likes and views, which can help your channel be seen by more people. These services can also boost your video's ranking in search engines, so it will appear higher in the search results.
Using an SMM panel is a great way to get started with internet marketing for your Youtube channel. Not only do they offer a variety of service options to choose from, but they are also relatively affordable compared to other marketing strategies. Most services on an SMM panel start at around $2 per 1,000 views or likes, which is much cheaper than most other forms of online advertising.
When setting up an account with an SMM panel, you will need to provide some basic information about your channel including the name, link, and description of your channel as well as statistics such as the number of subscribers and total views. You will also need to select the type of service you want to use for promoting your channel; there are many different options available such as boosting views or likes on videos or purchasing followers for your channel. Once you have chosen the services you want to use and made payment via Paypal or credit card, you will be ready to start using the SMM panel for boosting your channel's reach.
When using an SMM panel to promote your Youtube channel, it is important to keep in mind that not all services work equally well – some may be more effective than others depending on what kind of audience you are targeting and what type of content you produce. It is also important not to rely too heavily on these services; while they can certainly help increase viewership and followers quickly, organic growth should still be pursued through producing quality content and engaging with viewers regularly.
Finding the Right SMM Panel
When it comes to growing your Youtube channel, finding the right SMM panel is crucial. SMM panels are online marketplaces where you can purchase services such as views and subscribers for your Youtube channel. There are plenty of options out there, so it's important to do your research and find a panel that has a good reputation and provides quality services at an affordable cost.
Look for the cheapest youtube SMM panel that specializes in promoting Youtube channels. Ask around within your network and read reviews online to get an idea of which ones provide the best service. Make sure the SMM panel you choose offers packages specifically designed for Youtube, including bundles of views, subscribers, or likes tailored to meet your needs.
Check out what type of customer support the SMM panel provides. It's important to have someone you can contact if anything goes wrong with the order or if you need help getting set up on their platform. The more personalized their customer service is, the better. Also, look into how long it takes them to deliver orders and whether they offer guarantees on their services.
Finally, make sure that the prices offered by the SMM panel are reasonable compared to other providers in the industry. Do some comparison shopping before committing to one provider so that you can get the best deal possible for your budget. With a bit of research and careful consideration, you'll be able to find an SMM panel that will help take your Youtube channel to the next level!
Setting Up Your SMM Panel Account
Once you've found an SMM panel that best fits your needs, it's time to set up and activate your account. The process is incredibly straightforward and simple; however, there are a few steps you'll need to take in order to ensure that everything is properly configured.
The first step is to create an account with the SMM panel. This typically only requires providing a username and password, along with some basic account information such as name and contact details. Once this is complete, you'll be able to access the dashboard for managing your SMM panel activities.
Next, you'll need to add funds to your SMM panel account. This is usually done through PayPal or credit/debit cards. You can also pay through cryptocurrency if available on the platform. It's important to note that different platforms have different minimum deposit amounts, so make sure you know what those are before making any payments.
Now that your account is funded, it's time to begin setting up your services for Youtube promotion. To do this, you'll need to select the type of service you want (e.g., likes, views, comments), enter the details of the video or channel where those services will be applied (e.g., URL), and specify any additional requirements or parameters necessary for successful delivery (e.g., specific countries). Finally, after selecting how many services you want to be delivered and when they should be delivered by, hit 'submit' – then wait for the results!
You may want to keep an eye on how well your campaigns are going during delivery; some SMM panels provide detailed reporting features so that users can track their progress as well as adjust settings throughout their campaigns if needed.
Once all desired services have been delivered successfully and according to expectations, it's time for one last step – evaluating what worked best for your Youtube channel and applying those techniques moving forward!
Using SMM Panels to Increase Your Youtube Channel's Reach
Social media marketing (SMM) panels can be a great tool for boosting the reach and engagement of your YouTube channel. With SMM panels, you can purchase views, likes, comments, and other forms of engagement from real people who are interested in the content you produce.
Using an SMM panel to increase your YouTube channel's reach can be done in several ways. First, SMM panels allow you to buy views on videos uploaded to your channel. By buying views, you get real people to watch your videos. This helps boost viewership but also helps with ranking algorithms on YouTube as it shows that there is genuine interest in the content that you are producing.
Second, SMM panels enable you to purchase likes, comments, and shares for each video uploaded to your channel. This provides an additional layer of social proof that will help persuade potential viewers to watch a video they may have otherwise overlooked due to a lack of engagement or positive feedback from others in the community.
Thirdly, by using SMM panels you can target specific audiences who may be interested in your content by targeting keywords related to your niche or industry. This allows you to reach more potential viewers with more relevant and targeted messaging which can help improve click-through rates and overall viewership levels on YouTube.
Finally, some SMM panels offer additional services such as managing video descriptions and creating playlists for videos uploaded onto channels which can help increase visibility even further and ensure maximum reach for all content posted on the channel.
Overall, using an SMM panel is a great way to increase the reach and engagement of any YouTube channel quickly and efficiently without having to rely on organic methods alone. The key is finding the right provider so make sure you do thorough research before committing to any particular panel!
Tips for Getting the Most Out of SMM Panels
When using SMM panels to grow your Youtube channel, it's important to make sure you're getting the most out of them. Here are some tips to help you do that:
Take advantage of the automation features of SMM panels. Automation can save you time and energy by automating tedious tasks like following, liking, and commenting on content related to your niche. You can also use automated tools for keyword research or hashtag tracking so that you know when your content is being found by potential viewers.

Develop a strong presence on social media. Posting regularly, engaging with other users, and providing helpful content will help build an audience for your channel. Make sure to use relevant hashtags and post at the right times in order to maximize engagement with your posts and keep your followers interested in what you have to say.

Monitor the results of your SMM panel campaigns. Analyze how each campaign performed and use this data to inform future campaigns and improve their effectiveness. Keep an eye out for any changes in views or subscribers after launching a campaign and adjust future campaigns accordingly.

Take advantage of features such as split testing or A/B testing, which allow you to compare different versions of a post or ad in order to determine which one works best for achieving the desired outcome. This will help ensure that your campaigns are always optimized for maximum reach and impact.

Make sure that the SMM panel account that you choose has all the features necessary for successful campaigns on Youtube – including support for multiple channels, custom targeting options, detailed analytics reporting, etc. Be sure to read reviews from other users before deciding which provider is best suited for your needs.
Conclusion
The use of SMM panels for Youtube channels is a great way to increase the reach and visibility of your videos. By finding the right panel, setting up an account, and using it to your advantage, you can maximize your chances of success. With the tips outlined in this guide, you should be well on your way to unlocking the full potential of SMM panels and taking your Youtube channel to new heights.
---
Interesting Related Article: "5 Ways to promote your Business in YouTube shorts"