No matter what type of business you have, what type of goals you have or what the reason for creating a website is, the need for a site that offers a great user experience is absolutely key.
While you should never judge a book by its cover, you should judge a business by its website, no matter what the industry.
It's your window to the world, quite literally, highlighting what you're about, your passions, your experience and your unique selling point. It's what separates you from the others and can help drive customers to purchase your products, read your content or simply engage with you more than your competitors.
So, how do you do that? No matter what the industry you're in, there are some key ways in which you can create the ultimate website to blow away your competition…
Key Design Features to Include on Your Site
Below you'll find some of the key elements to consider when creating your website…
Visual Elements
It perhaps goes without saying that a website should be clear and concise and deliver everything a reader needs to know in a scannable way.
Combining Text & Design
You should not just consider what you want to say, but how you say it and the font in which it's in. If offering directions, they should be clear and take very few steps.
For example, https://www.moonbingo.com/ is a bingo site and therefore it's sole purpose is to encourage users to sign-up and play with them ahead of any other bingo brand.
To do that, users are going to need to know why they should play with Moon Bingo ahead of anywhere else. So it makes sense to include their welcome bonuses as the very first thing you see when you arrive on the site.
Not only does it instantly attract the attention of potential customers, it also is the first step in you using Moon Bingo's service.
Your key selling point, and the key goal of our website should be pride and place on your website. It's what is going to increase customers and essentially deliver to them instantly a reason for them using you.
Colours
Colour should always be considered when it comes to web design. Of course, if you have already built a brand, then they should certainly be consistent with your brand colours, but if you are starting from scratch, then there's an awful lot to consider.
Colour plays a huge part in psychology and has for centuries. It's a key aspect of branding and should be when it comes to designing a website too.
For example, you'll find many banking brands and websites use blue, as traditionally it represents loyalty, stability and trust.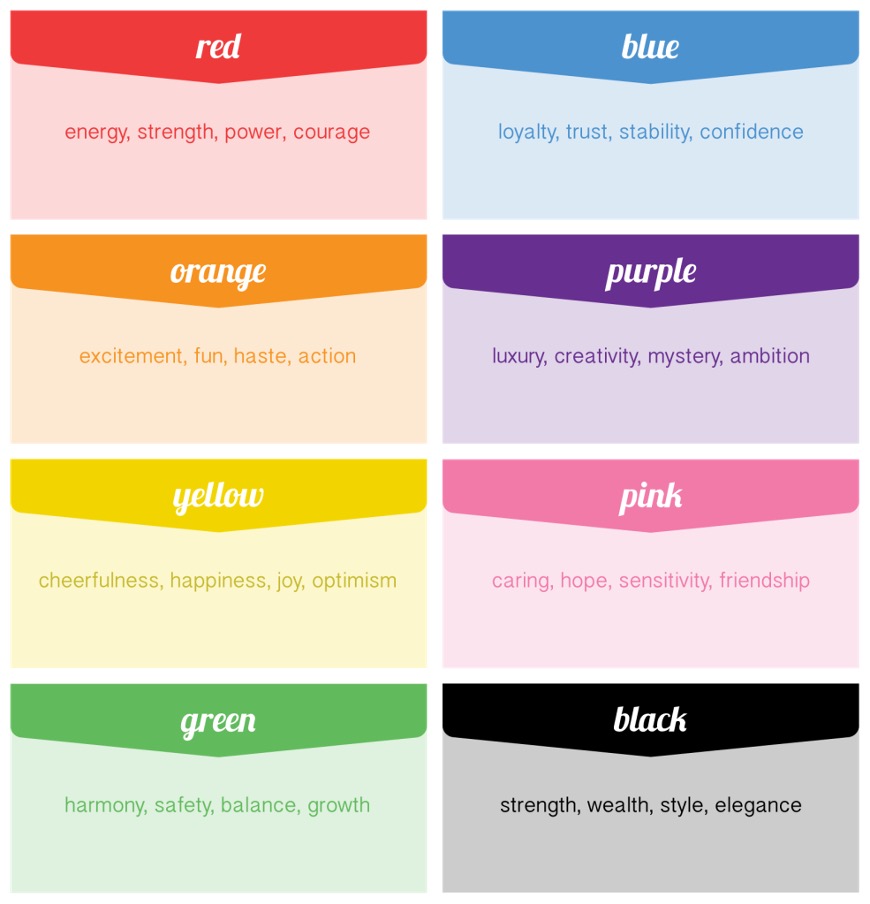 Many brands that are based on health food will use greens and yellows, while the example of Moon Bingo above clearly uses pinks to offer a degree of hope and friendship.
Layout
The layout of your site is as important as any other aspect. The user experience and navigability is key to keeping people on your site.
A confused site will lead to a confused customer, and ultimately one that will leave. Therefore you need clear directions, not too much text and what text is there exclusively needs to be useful.
All the important information should be above the fold, alongside your navigation options, allowing the user to get what they need in just a few clicks.
Functional Elements
As important as it is to look good, you need to perform too.
Site Speed
How important is site speed to you?
Slow websites are not good. In a fast food world we need things quickly, so compressing you're content to increase load times is almost integral to making sure your website is as optimum as can be.
User Interaction
In terms of design, you need an excellent user interface, a smooth design and everything needs to be easy access.
There are also particular bugbears you need to consider with websites. These include;
Don't underline texts, aside from hyperlinks
Make everything mobile friendly
Don't offer pop-ups!
Don't make videos auto-play
Site Structure
For both SEO and user experience a solid site structure is incredibly important and will help users move around your website. What's more, if you want to be successful, getting your SEO in order is key.
For any business who wants a successful site, this is so important. Google needs to be able to read your site just as effectively as users and if it can't do that, then you can do all the above superbly, but if it isn't ranking on Google, nobody is going to see it!
---
You may be interested in: "The Role of Website Design in the Success of Your Digital Marketing Strategy"