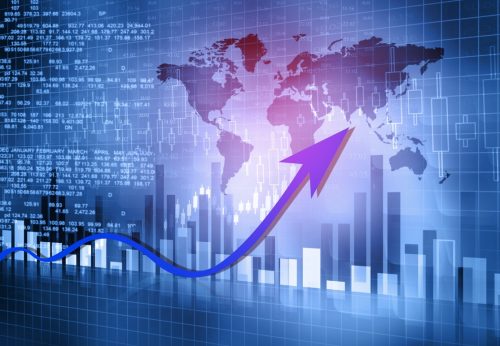 Whether you're a novice trader or an experienced investor, there's always room for improvement when it comes to trading. One of the best ways to elevate your game is by taking courses aimed at enhancing your trading skills. And that's what TheoTrade aims to provide.
Described as a comprehensive trading education platform designed to help you become a better trader, TheoTrade provides a variety of options trading strategies and investment advice to its members. With a wealth of educational content and resources available, TheoTrade has established itself as a leader in the industry.
But is TheoTrade a legit and valuable platform for traders and investors? Is it worth investing your time and money in? In this in-depth TheoTrade review, we'll take a closer look at the platform, to help you determine if TheoTrade is right for you.
What Is TheoTrade?
TheoTrade is an online trading school founded in 2006 by options trading expert and educator Don Kaufman. With over 20 years of experience in the industry, Kaufman saw the need for an educational platform to help traders, of all experience levels, succeed.
TheoTrade has become a leading platform for trading education, attracting a devoted community of traders. They offer a wide range of educational resources and tools, including webinars, trading simulations, and real-time trade alerts. Their goal is to help traders make informed decisions and navigate the markets with confidence.
But who is Don Kaufman and why should you trust him? Before founding TheoTrade, he worked at TD Ameritrade and Thinkorswim, where he was responsible for the educational content on the platform. 
With over two decades of experience in trading stocks and options, you can trust that the information provided in TheoTrade's educational resources is first-hand and reliable.
Kaufman is not alone in his expertise. He has an exceptional team that includes Doc Severson and Jeff Bierman, both of whom have decades of experience as traders. 
Together, they've created a comprehensive trading education platform that targets traders of all levels, helping them become better traders with the tools and knowledge they need.
TheoTrade Features
TheoTrade has a number of powerful features, here are some of them:
TheoTrade Classes

: A comprehensive library of courses on trading that covers stocks, options, futures, and forex, among others. The courses are designed for traders of all levels. Learners have the option to purchase individual classes or the entire program.

TheoChat Live Trading Room

: A real-time trading room where traders can interact with one another and learn from professional traders. Members of the live trading room also gain access to shared indicators, charts, and trade trackers.

TheoTrade Blog

: A platform where traders can learn about different topics affecting the market and gain insights from Don Kaufman and other members of the TheoTrade team.

Buy/Sell Alerts

: Weekly alerts that advise traders on potential buy or sell opportunities in the market.

Tutorials

: Personalized tutorials from Don Kaufman that offer in-depth insights into the stock and options market. 

Daily Video Newsletter

: A daily newsletter that provides insights into the market and helps traders plan their next moves.
TheoTrade Pricing
TheoTrade offers two different types of memberships. The first option is the monthly membership, which costs $99 per month. This option provides access to a range of educational content and resources, including webinars, market analysis, and trading simulations. 
For traders who are interested in committing to the program for a longer period, there is an annual membership available for $997 per year. The annual membership includes all the resources included in the monthly membership, with a $191 discount for paying annually.
When you look at all the services offered by TheoTrade, the monthly fee of $99 seems like a fair price for the amount and quality of content provided. For instance, you get over four hours of daily open coaching from different instructors running the program, with each instructor focusing on a specific subject such as futures or options trading. 
Since the classes are live, you have the opportunity to ask questions and get the necessary clarifications that you may want.
The refund policy is a bit tricky. If you purchase just one class, you are eligible for a refund within 1 year. If you decide to purchase the entire membership, with the coaching sessions, you are not eligible for the refund. This policy may be a deal-breaker for some traders, and it is important to consider it carefully before signing up for the program.
TheoTrade Review: The Pros & Cons
Pros:
TheoTrade has a solid reputation as reliable and trustworthy.

The live market chatroom is a valuable resource for traders to discuss trading ideas and strategies in real-time with other members.

There is a wide range of educational content available, covering various aspects of trading, including options, stocks, futures, and forex.

Excellent customer support to members.

The videos and tutorials are easy to follow and understand
Cons:
The amount of content available can be overwhelming, especially for novice traders who might struggle to find the right courses to start with.

Some traders might feel that TheoTrade is too focused on options trading, and not enough attention is given to other aspects of trading such as stocks and forex.

The refund policy is not available on full-membership purchases
TheoTrade Alternatives
In case you are hesitant due to TheoTrade's refund policy, you can consider other online trading platforms and stock trading tools that suit your preferences. 
For traders who are mainly interested in options trading, The Motley Fool provides a remarkable resource. The platform has proven its track record in consistently outperforming the S&P 500 index. Check out this Motley Fool Options review to learn more about their approach and how they can help you succeed in trading.
Is TheoTrade Right For Me?
If you're looking to enhance your trading skills and knowledge, TheoTrade is definitely worth considering. With its comprehensive resources, experienced team, and helpful community, it's a top choice for many traders. Plus, at just $99 per month, the cost is quite reasonable.
---
Interesting Related Article: "EquityMultiple Review: New Age of Investing"