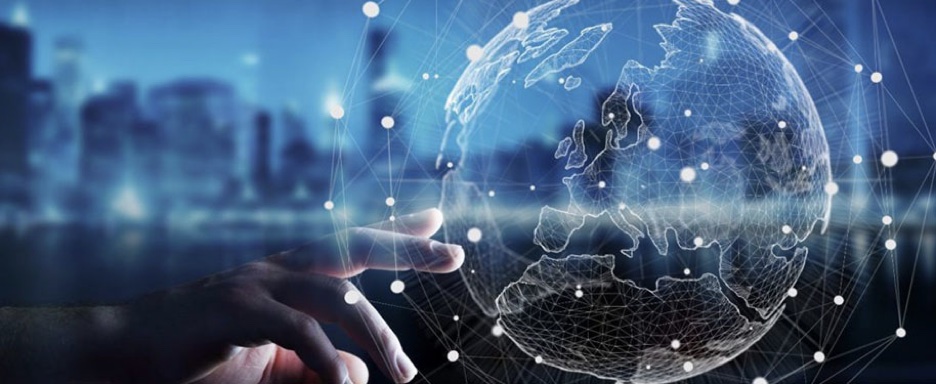 The 1990s feels like ancient history, even for those old enough to remember. But it was a crucial, formative period in the history of American capitalism, and the tech industry in particular. Sure, the dotcom bust wiped out countless fortunes and soured a generation of Americans on high-risk investing, but it also laid the groundwork for the technological renaissance we're experiencing today.
These four entrepreneurs participated in that early wave of tech innovation. Some washed out in the dotcom bust and pivoted by necessity. Others continued to grow their wildly successful companies before handing them off to capable successors.
All are now focusing on other projects, happily and profitably. They're living proof that second acts are possible — so let's see what each is up to.
Travis Kalanick
Most of us know Travis Kalanick as the iconoclastic (and hot-tempered) former CEO of Uber. And for good reason; Uber wouldn't be what it is today without Kalanick's vision and drive. 
But Kalanick got his start in a very different industry during the dotcom boom of the late 1990s. He was the face of Scour, a digital file-sharing service that went head-to-head with Napster back then. Like Napster, Scour faced a host of legal troubles and eventually shut down, leaving Kalanick to pick up the pieces of his career.
He didn't stay down for long. His second act, the one most remember him for, came after repeated unpleasant taxi experiences; for better or worse, he made it his mission to splinter the industry. And it worked.
Sky Dayton
Back in the early 1990s, Sky Dayton spent nearly 80 hours configuring his personal computer to get online. It was an experience he wouldn't wish on anyone, and it convinced him to start a company to make accessing the internet as easy as pushing a few buttons.
That company was EarthLink, the first breakout dial-up internet provider and a catalyst for the dotcom boom. Dayton ran EarthLink for a few years before stepping into a new role at Boingo, which helped spark the next round of internet innovation through a global network of WiFi hotspots.
By the late 2000s, Dayton's days as a serial founder were largely behind him, but he had plenty left to give. So he turned to investing and mentoring the next generation of founders with big, disruptive ideas. Today, he's involved with companies at the cutting edge of personal aviation, structured data, satellite technology, and e-commerce.
Sarah Blakely
This Atlanta-based entrepreneur is the brains behind Spanx, the widely known and (mostly) beloved brand that sparked the athleisure revolution. Propelled by a product that was fundamentally different — and better — than anything else on the market, Blakely earned a fortune and became a household name in fashion circles.
To say that Spanx no longer has the form-fitting market to itself is an understatement, but that doesn't bother Blakely. She's enjoying a second act as an advocate for underrepresented entrepreneurs — and as a part-owner of the Atlanta Hawks NBA team, which is quite the perk of success.
Elon Musk
Elon Musk got his start as an internet entrepreneur. He's a founding member of the so-called PayPal Mafia, whose members all went on to even bigger things in the tech or venture capital spaces (or both).
In Musk's case, his first turn (and the one he's arguably still best known for) was to found Tesla. At the time, the conventional wisdom had it that electric cars were a pipe dream and that the future of transportation lay in fundamentally different technologies like hydrogen fuel cells. But Musk kept pushing, and the rest is history. Tesla is now the most valuable automaker in the world and one of its biggest by volume.
Although he's still involved with Tesla, Musk's second act now takes up more of his time. As head of SpaceX, he's working to bring down the cost of commercial spaceflight and build a new off-planet economy from the ground up. Musk has made no secret of his desire to colonize Mars, and recent history shows we shouldn't bet against him.
Follow Your Passion — It Just Might Work Out
At first glance, people like Sky Dayton, Sarah Blakely, and Travis Kalanick seem to have little, if anything, in common beyond their entrepreneurial spirit and managerial chops. 
But on closer inspection, all share at least one vital trait: They followed their passion from a young age and didn't take "no" for an answer unless they had no other choice. 
None is directly involved with the first product or innovation responsible for their success. Yet all are having amazingly successful second acts because they understand how important it is to listen to your heart. 
There's a lesson for the rest of us in there somewhere.
---
You may be interested in: 5 Tips for Founders to Sustain Peak Performance