Painting your workspace, or home is a matter of transformation. Painting has the power to transform your whole place, and so does a painter. Why painter? Because you are going to give him a draft of your expectations, and in case he doesn't transform it properly, your place is going to look like a disaster. To avoid this problem, you need to hire a professional painter, like contrast painter.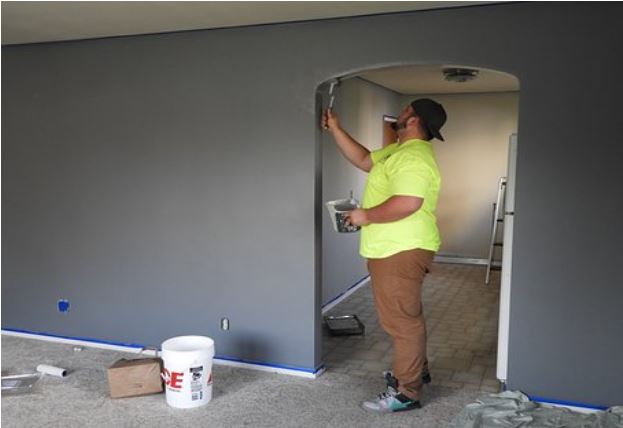 We know, you might be thinking that there are so many painters in the market, claiming to be a professional one. Of course, no one has written on their faces about their loyalty. But today, we are going to share some factors that you need to consider before hiring a professional painter:
Does the painter own a license?
License is not a tiny thing; instead, this is a huge factor that needs to be considered. Like we have a license for driving, in the same way, painters have a license to prove themselves as a professional one. These license painters or contractors are certified and their quality has assurance. You have an option to research the license online.
Experience
You must have heard "Practice makes a man perfect" and so experience. While handing over your precious workspace or living space, you should ensure that the other party is experienced, and won't cause disaster for you and your place. Cross questioned him about  Moreover, professional painters have the tool kit with them.
They have full knowledge of how and when to use specific tools. Also, the confidence of the painter matters. Closely observe whether the painter is sure about the specific task or not. You need to utilize your skills here.
Reviews
See what his previous client says about the painter. Go online, check his reviews, and make public posts. There are several groups on social media where you can post or read reviews. If he is experienced and has worked with several people before, you'll surely find a review about him. Also, the contractor shouldn't hesitate while sharing details about his previous clients.
For instance, if he has worked for a worksite; he can showcase their name as his portfolio. There is no harm in it. Just in case if the contractor hesitates in showcasing his previous work, count it as a red flag.
Is it costing you an arm and leg?
The budget should be an important factor for you. I agree that professional contractors do charge a little more but if they are offering professional services, then you shouldn't be giving it a second thought. Share your expectations, and needs with the contractor.
Always remember, a professional contractor or painter will understand your needs, and try to maximize benefits for you within a limited budget. Expensive always doesn't mean being professional. There are many platforms like Malerkanonen, where you can find a reliable contractor.
Conclusion
Try to avoid contractors that are always in a hurry. A professional contractor will listen to your needs, budget, and then advise you. Once you have chosen a professional contractor, they will become part of your life.
---
Interesting Related Article: "Whole House Remodel: 8 Important Tips to Streamline the Process"