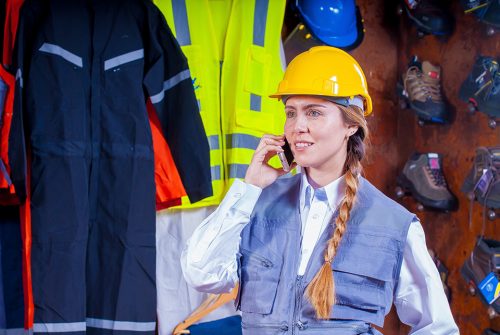 According to research, customers prefer being serviced by uniformed employees. However, designing, laundering, and maintaining uniforms can be daunting. That's why most companies opt for full-service uniform rental programs. Uniform rental programs offer numerous benefits, but there are essential things to know when joining.
Here are things to know when joining a full-service uniform rental program.
1. Your overall goals.
Identifying and defining your business uniform goals is essential when seeking uniform rental services. Start by establishing the objective, ordering uniforms, or joining the rental program. Identify any other relevant goals such as fabrics, color style, and type of uniform that will suit your job. Alternatively, you can seek assistance from your provider if you experience difficulties defining your goals.
 2. Your industry regulations.
When it comes to uniforms, companies have different regulations. Such include flame resistance, hygienic measures, non-conductive, etc. Ensure you know all the legal requirements when contacting uniform rental services. That will help you understand whether your provider specializes in your uniforms or not.
3. The cost of the full-service uniform rental program
A Uniform rental program is an expense. Therefore, you need to know how much the services will cost you when joining. Your cost will vary depending on the years the contract will run and your uniform customizations. Read the agreement well before signing to know the cost of the service and ensure there're no hidden costs.
4. Existing working conditions to consider.
Sometimes, your employees might have conditions that affect uniforms. Make sure you consider their need and ensure inclusivity in the full-service uniform program. Consider working consider conditions of employees in different departs. Their uniform requirements might differ in appearance, comfort, and functionality. Also, your employee might change in height or weight. Therefore, you must have a schedule on how the employees will be getting new uniforms.
5. Safety concerns
When joining the uniform rental program, ensure you know all the safety concerns. Through uniforms, you can assess safety concerns. Flame resistance and visibility concerns should be known when joining uniform rental services.
6. Staff preferences for uniform styles and material
Let your staff take part in deciding their uniform types and material. That will give them a sense of pride and acts as a motivation. Also, it will be easier for you to decide on a comfortable uniform.
7. Your branding statement
You must know your branding statement or logo when joining a full-service uniform rental program. That will inform the uniform service provider to know your brand image. Remember, a branding statement gives customers an overall expression of your business.
8. Level of employee turnover.
Avoid unpleasant surprises of having inadequate uniforms for your employees. Such situations will make you incur more in the emergency ordering process. To solve the problem, ensure your employees' turnover by having a good staff schedule. Also, ensure your service provider is flexible to adapt to emergencies and can handle the increase in constant demand as your business grows.
Conclusion
A full-service uniform rental program provides businesses numerous benefits beyond image and brand promotion. Such include hygienic launderings, repairs, maintenance, etc., with no upfront costs. However, knowing the above ideas is critical when joining a uniform rental program.
---
Interesting Related Article: "10 Considerations When Designing A Company Uniform"