When you're injured and need to file a personal injury claim, you need the right personal injury lawyer in your corner. It's not a matter of calling the first law firm you find in a directory. A lot is riding on the outcome of your case, so finding the best candidate for you is essential.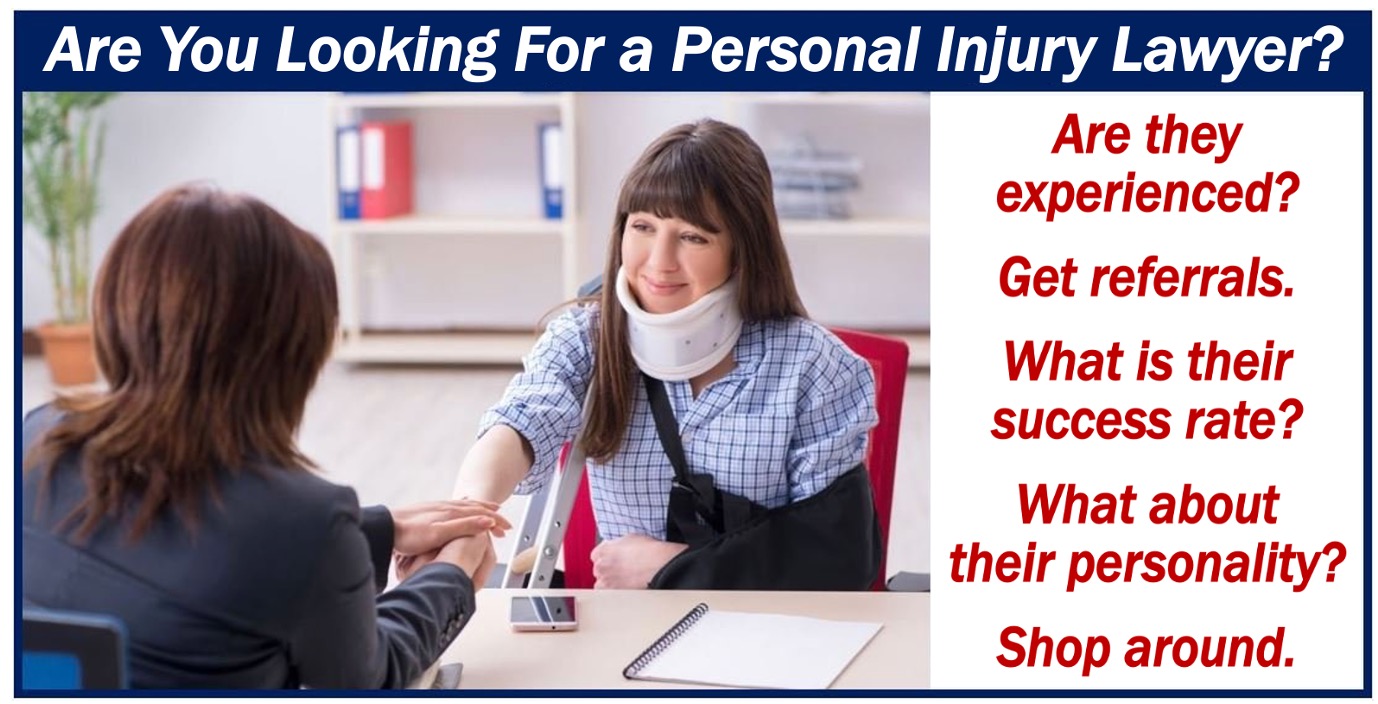 Whom you choose to represent you will help or hinder your odds of getting what you deserve. Depending on the type of injury sustained, you may need to take time off work, go for medical appointments, and possibly even deal with any pain that adversely impacts your quality of life.
If you suffer an injury following an accident or mishap and need a personal injury lawyer, here are five things to look for in the right legal professional to handle your case.
1. Experience
Experience matters. Some lawyers are specialists while others are generalists. You'll want to find a lawyer who understands personal injury law. It's also essential that you hire an attorney with specific experience helping people who've been in your situation. Personal injury lawyers with a specialization in the space will have medical experts whose expertise they can draw upon to build you a rock-solid case. Don't settle for a lawyer who lacks relevant experience. Again, a lot is at stake. Give yourself the best possible chance of success by choosing the right lawyer.
2. Referrals 
It's also essential that you get referrals. Do you know someone who has had to retain the services of a personal injury lawyer? The chances are good that you do. Whether a family member, a neighbor, a church member, or a co-worker, you can ask someone who has had to hire a lawyer for a referral.
Ask questions about what the attorney was like, how easy the lawyer was to work with, and things of that nature. The best way to know how a personal injury lawyer will treat you as a client is to find out how that same lawyer has treated clients in the past.
3. Success Rate
Once you book an initial consultation, you'll want to learn about the personal injury lawyer's success rate. Although many personal injury claims are settled before trials, some cases see the inside of a courtroom. In addition to knowing that the lawyer can successfully negotiate a suitable settlement on your behalf, you'll want to know how successful the lawyer has been in court. Don't be shy–ask. Yes, you need to ask the attorney for his or her success rate.
4. Personality
Don't overlook the importance of finding a personal injury lawyer with a personality that resonates with you. There can be a long time between filing a claim and reaching a suitable conclusion, so you'll want to retain a lawyer you can work with. When looking for a personal injury lawyer, take your time and ask questions. Read reviews online. You'll get a better feel for what type of personalities and communication styles different lawyers have. That's how you'll be able to figure out which type of personality and communication you like the best.
5. Check Out More Than One
Before you choose a personal injury lawyer, check out your options. Don't just select the first one you come across. You'll want to speak with a few of them before hiring one. Making an informed decision means carefully reviewing several service providers.
If you need a personal injury lawyer, you must know how to find the right one. One lawyer isn't necessarily as good as another one. So, it makes sense to know how to find a legal professional to advise you and represent you in settlement discussions or a court of law. The five tips above will help you sort through the candidates and find a suitable lawyer.