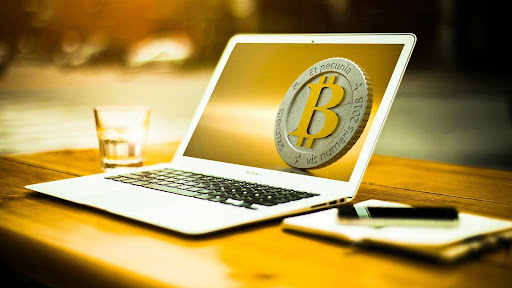 Introduction to Bitcoin purchases:
The decentralized digital currency, Bitcoin, has become very popular in recent years. Peer-to-peer transactions are made possible without the use of intermediaries like banks or payment processors. One benefit of utilizing Bitcoin is its capacity to enable quick, secure, and affordable transactions. As a result, more businesses are starting to accept Bitcoin as payment. For consumers, this has opened up a world of new opportunities since they can now use Bitcoin to buy a variety of goods and services both online and offline. This post will look at some goods one can purchase using bitcoin, from necessities like food and clothing to more expensive products like real estate and luxury cars. So, if you are a newbie, here is How to start Bitcoin trading.
Online Shopping with Bitcoin:
Bitcoin is one of the most widely used payment methods for online purchasing. Many online merchants, including some of the biggest e-commerce platforms in the world, accept Bitcoin. As a result, customers can benefit from quick and secure transactions and, in certain situations, even lower pricing by utilizing Bitcoin to make purchases. Overstock, Newegg, and Shopify are well-known e-commerce businesses accepting Bitcoin. Other specialized online stores offer goods for Bitcoin in addition to these more significant marketplaces, such as Bitpremier for high-end goods and CheapAir for trip arrangements. As a result, it has never been simpler to use Bitcoin to make purchases online, and it offers customers worldwide a practical and adaptable payment alternative.
Travel and lodging:
The travel and lodging sector is also where Bitcoin is growing in popularity. Bitcoin is already widely accepted by hotels and travel agencies, making it simple for customers to plan their travels using virtual currency. For instance, Expedia, one of the most significant websites for making vacation reservations, has accepted Bitcoin since 2014. In addition, CheapAir, TravelbyBit, and AirBaltic are well-known services for using bitcoin to make travel and lodging reservations. Several advantages of using Bitcoin for travel-related purchases include reduced costs, quicker transfers, and improved anonymity. As a result, booking everything from flights and hotels to rental cars and tours with Bitcoin has become a popular option for tourists who want to use digital currency.
Food and Drinks:
Both in-person and online purchases of food and drinks are made using bitcoin. Many eateries and cafes, including well-known franchises like Subway and Pizza Hut, now accept bitcoin payments. Numerous online food delivery services, such as Takeaway.com and Delivery.com, accept Bitcoin in addition to physical locations. Some specialized food and drink vendors, like The Old Fitzroy in Sydney, Australia, accept Bitcoin as their primary form of payment. While Bitcoin acceptance in the food and beverage sector is still relatively rare, it is becoming more frequent, giving customers a quick and secure way to shop at their preferred establishments.
Entertainment and Gaming:
Gaming and entertainment are two industries where the use of bitcoin as a form of payment is growing… Now that many online gaming and gambling sites accept Bitcoin, users have a more private and secure payment alternative. One of the biggest online casinos, BitStarz, lets users deposit and withdraw money using Bitcoin. Bitcoin is used to buy concert and event tickets and online gaming. Some ticketing businesses, including TicketMaster, are looking at using Bitcoin to speed up the purchasing process and reduce fraud. With Bitcoin's growing adoption in the gaming and entertainment sectors, customers may now take advantage of a more smooth and more secure payment experience while participating in their favorite activities.
Real estate investments and trading:
Bitcoin is utilized not only as a payment mechanism but also as a trading and investment tool. Many investors seeking a store of value and an inflation hedge have been drawn to Bitcoin because of its decentralized character and low inflation rate. As a result, many online trading platforms now permit users to purchase and sell Bitcoin for financial purposes. In addition, users can now purchase and sell Bitcoin as an investment on several online trading platforms. In addition, many real estate firms are accepting Bitcoin as a form of payment. Therefore it is also being used to buy real estate. For instance, the Miami-based real estate company Arte recently completed the all-Bitcoin sale of a $22.5 million condominium.
Donations to Charities:
Bitcoin is also used to make donations to charities. Donors can now donate to non-profit organizations with better transparency, security, and privacy thanks to the acceptance of Bitcoin by many of them. For instance, the Red Cross, Save the Children, and the United Way all accept Bitcoin donations. Numerous smaller charities are beginning to accept Bitcoin in addition to more prominent institutions. Donors may be sure their contributions will reach the intended recipients without incurring the hefty costs connected with conventional payment methods by utilizing Bitcoin. In addition, donors can donate to their preferred causes in a tax-deductible manner by using Bitcoin for charitable purposes
---
Interesting Related Article: "Do you want to buy bitcoin?"