People who don't like to walk that often, are obese, or simply are looking for convenience than buying an electric scooter seems like a decent choice. Not only it will help you save some money in terms of zero fuel consumption, allow you to roam freely with a convenient ride but helps you to reduce human impact on the environment because of no fatal exhaust. Buying an electric scooter with seat might sound a complicated decision at times therefore following are a few things that you should be considering before making your purchase.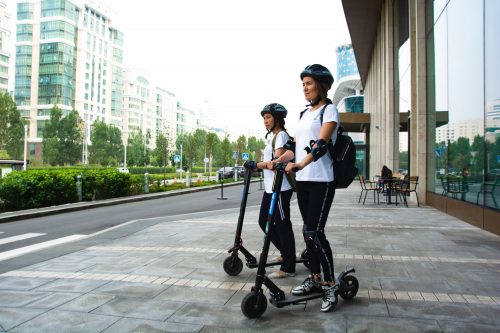 Quality of the build
If the journey that you make every day involves rough roads, heavy traffic, and a likely bad weather scenario then you need an electric bike that has an exceptional build quality. It should be strong enough and sturdy through and through. Ampere electric scooters are built to last and are reliable, you can easily maneuver through rough terrains, edgy roads, and moreover rocky roads and narrow streets without any problem whatsoever.
Style and features
The demand of people when it comes to modern products is high and for the price point that you are paying to equip an electric scooter, it should come with enough features and style variations. It must have enough legroom, various engine modes for you to choose from based on performance and efficiency, a few added accessories that come with the ride will be an added delight. The style variation should cover both young and adults, for young people there should be something sparkling and trendy and regarding electric scooters for adults, it should be sturdy and bold.
Saving costs
The overall purpose of buying an electric scooter is to cut costs and be on the safe side of finances. If the electric scooter you want to buy doesn't support this then you should refrain from buying it altogether. Li-ion batteries are more efficient and powerful when it comes to retention of electric energy and its safe use and on the other hand, lead-acid batteries are not that effective. This is the very reason why Li-ion batteries cost more, provide amazing performance, and work elegantly in any working environment whatsoever.
Range and speed
The range of your electric scooter will determine how much mileage it has to offer. You would be able to analyze what kind of range you are looking for by assessing your daily commute. Therefore falling for a dedicated electric bike that covers that specific range for you to begin with. Other than the range the speed of your electric bike makes a lot of impact on your decision about an electric bike. Consider something that is fast, robust, and efficient. The overall speed your bike can achieve would have a direct impact on your buying decision.
Here you will do great with an electric bike that comes with various speed modes such as performance and economic and providing you with the liberty of choosing whatever mode fits the situation. Electric bikes are the need of the hour and you are doing nothing but nurturing the environment for good by buying one of them.
---
Interesting Related Article: "Electric Scooters and the New Mobility Wave"