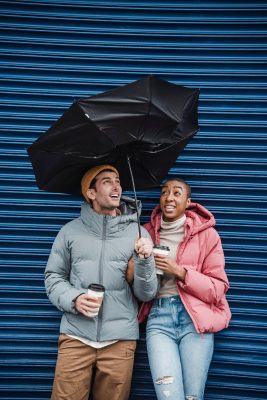 Just like clothing, umbrellas match with the season. This implies that there needs to be a change of umbrellas during autumn, similar to wardrobe changes. As one takes away their thin sweaters, spring jackets, and white pants, it is time to swap them with umbrellas in colors and patterns.
Umbrellas for rain come in different colors and patterns from other manufacturers. The issue now is how to know the best one to buy. See More Details here:
Check its durability
The first thing to bear in mind when buying an umbrella is how durable it is and if it can last for years; in this case, fashion should be the slightest worry and durability more critical. Examine things like the fiberglass ribs of the umbrella, the canopy, and the umbrella coating. Are they all durable enough to withstand heavy rainfall?
The use
Before buying the umbrella, having a purpose in mind is essential and serves as the perfect guide. Does the umbrella withstand just the rain, sun, wind, or all? Knowing these factors will determine if the umbrella will be used seasonally or at all seasons. Preferably, buy an umbrella that can work for all seasons conveniently as it saves cash.
Size
Ties to use center around convenience; umbrellas can be fashionable with several amazing outfits to match. Always check the size of the folded umbrella and its arc. For example, if you need a compact umbrella that can fit in a purse, buy an umbrella that can fold properly to nine or less. If the umbrella has to cover at least two people, the arc should be fifty-six or more.
Material
There are many fabrics to choose from when shopping for an umbrella than one can imagine. Some of the umbrellas are made with; wind protection, UV protection, and water resistance, also known as waterproof. Here are some of the materials:
Nylon: Umbrellas made from this material are lightweight, flexible. It is the most common umbrella fabric.
Polyester: The durable material can resist broadening, contractions, wrinkles, and scratches.
Pongee: Umbrellas made from this material are; soft, tightly woven, and waterproof. They are more costly compared to other materials.
Plastic: They are solid and cheap but can shrink when it becomes too hot.
Satin: The satin umbrella is soft, strong, and lightweight. They are fashionable but require a lot of maintenance.
Aesthetic
Umbrellas are necessary accessories, so it's not a bad idea to search for one that is beautiful. Evaluate if the handle of the umbrella looks sophisticated or cheap. Also, check if the hardware is sleek and seems clunky or has an intense color. Select an umbrella with a preferred canopy material.
Ease of use
No one loves to act awkward or get stressed when attempting to unfasten their Umbrella. Ensure to buy an umbrella that is easy to open and close. Several umbrellas are designed with auto-open and close functions, which need the user to press the button.
Extra fabric on the canopy can cause some umbrellas to have heavier tops, making them hard to control during strong winds.
---
Interesting Related Article: "Mexico City ozone levels went through the roof and later improved thanks to rain"