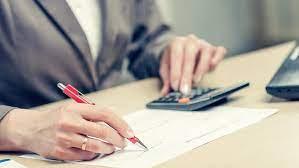 If you are starting a new business, you will need different professional support for your company's growth. That way, you will avoid taking up different roles within that firm when running it by yourself. Besides, these professionals hold different offices and have skills that are crucial for your firm's growth. An accountant in your company will help you manage your finances and influence your business's trajectory. Therefore, when hiring one, you should conduct proper research, ask thoughtful questions of the potential candidates, and select the best. 
Choosing the right accountant is vital for the financial future of your business, meaning you should pick the most outstanding. Read on to learn the essential factors to consider when hiring an accountant.
Qualifications
A reputable accountant has all the necessary qualifications and experience that support their expertise. In choosing the best, consider looking for an accountant with experience working with other businesses in the same industry. This will benefit your company since the accountant will be familiar with your industry's needs, challenges, and requirements. Proper training and formal qualification will determine the type of accountant you will hire, as they can provide different services depending on qualifications.
Experience
Another major factor to consider when picking the right accountant is whether they have experience or not. Most account firms like accountantfor.co.uk can help several businesses, from start-ups to small, medium, and large-sized businesses. Therefore, sourcing your accountant from them is the best choice you can make for your business as it provides the best financial professionals who understand the industry and its entire scope. An experienced accountant can break down hard information and explain it easily so everyone can understand.
Understand what you need
Understanding what you want from your accountant is essential before you kick start. The accountant usually has the role of offering different types of services, including:
Audit preparation

Tax returns

Payroll
Understanding which of the services you need to provide for your business will be vital to help you choose the right account for your business.
Software and tools
When choosing an accountant, it is worth inquiring about the essential software and tools that offer accounting services, especially if you wish to manage them from your end. Ensure the accountant can use the best business accounting tools that help in controlling and working together with their knowledge to enhance results.
Payment
Knowing the amount an accountant prefers to be paid will be helpful as you can compare rates from different accountants when searching. You can choose what you can comfortably pay based on the accountant's rate card. While at it, ensure you consider your choice as an investment. But be careful when choosing your accountant based on the price, because the money you spend on proper accounting and tax is an investment for your company and its success.
The process of selecting the right accountant for your company can be a daunting task. Therefore, keep the factors mentioned above in mind, as they will help you find the best professional accountant from firms like accountantfor.co.uk that will serve all your needs leading to your business growth.
---
Interesting Related Article: "The Top 5 Accounting Services to Help Grow Your Business"