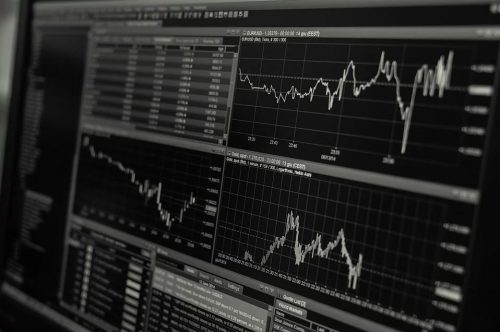 Gold stocks, especially the junior miners, have seen some serious selling pressure in the past few months, with many stocks seeing significant losses. However, this may be presenting a buying opportunity for investors who are willing to take on some risk. Here's why now may be a good time to buy into these stocks and what fundamentals still look strong for the sector.
Tiers for gold stocks can be measured by production rates. Junior miners might see up to 300,000 ounces annually, mid-tiers mine roughly 300,000 to 1,000,000 ounces, and the majors produce well over 1,000,000 ounces of gold each year. The varied size of these companies speaks to their different risk profiles and thus, their share prices will move variably in certain market conditions. For example, junior miners exhibit more volatility and tend to be leveraged to the gold price overall.
The current turbulence in the market has not been reflective of the fundamentals and progress that many of these companies have seen in the past year though. For example, Trillium Gold (TSXV:TGM) has lost approximately 60% over the six-month period from December 7, 2021, to June 7, 2022. Never mind that the company has been reporting compelling drill results and delivering on its consolidation strategy in Red Lake on trend with Kinross' Great Bear project; that certainly doesn't seem to warrant the selling pressure seen in the stock.
Trillium has signed a purchase agreement for the Panama Lake Gold Project, purchase option agreements for the Uchi and Satterly Gold properties, and an option agreement for the Wenasaga Gold Project just 35 kilometres from Kinross Gold's (NYSE:KGC) Great Bear property in the Red Lake Mining District of Ontario.
Stocks like this one are caught in the middle of a risk sell-off that has brought their share value to new lows without justification, creating a value play for the future that could be the best opportunity in years for investors. Speculators have forgotten that mid-tier and junior gold stocks were tracking very well before the current market volatility, and they still offered considerable upside.
Mid-tiers are generally considered less risky than junior miners and explorers, , but each can capture gold's upward momentum more than the majors  (sorry but I don't understand)
M&A strategies for gold mining companies have far from slowed, as illustrated by the targeted consolidation activity and deal flow from companies like Trillium Gold. Mining M&A is important for two reasons: it enables companies to effectively bulk up their resources and ounces in the ground, particularly during times of undervalued assets and can create a dominant land package that increases the opportunity for discovery.
For explorers and developers, the lack of interest in their junior counterparts has been an opportunity to raise funds cheaply with a reasonable dilutive impact. The most recent financing activities have been focused on three themes: COVID-19-related operational issues, development costs, and working capital.
All of the strong fundamental factors for gold mining companies right now point to a value play for smart investors who are willing to take on a little more risk in their portfolio. Mid-tier and junior gold stocks could present the best value opportunity in years, and the market has not yet fully appreciated it.
---
Interesting Related Article: "Benefits of Investing In Gold IRA"