There are thousands of web hosting companies operating all over the world all competing with each other. If you want to build a website or move your existing website to a new host, then you will need to spend some time looking through a number of hosting companies and pick the one that is right for you.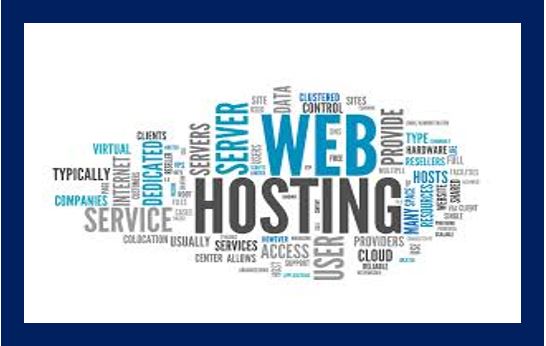 The main problem is – where do you start? A simple search in Google for something such as "cheap web hosting" is going to bring up hundreds of thousands of relevant websites. How are you going to know which one to use to host your website? It's a minefield out there, and you need to work your way through the various options and end up with a solid list of between 3-7 different options.
The Main Factors
There are lots of factors that are important when it comes to deciding which web hosting company to work with. The main factors can be broken down into three categories – Performance, Price, and Support. In this article, you'll learn more about what to look for when searching for your host.
Performance
At the end of the day, you want your website up and running without interruptions. The worst thing that can happen is that you go with a web host, and then discover that they have severe performance issues and that your website is down as much as it is up.
This basically means that your website is often inaccessible and not working at all. Not the situation you want to find yourself in, especially if the website is for your business.
You want to go with a host that has a guaranteed uptime of at least 99%. There are a number of ways you can check to see how a web host performs.
One of the quickest and easiest is to check out the various web hosting websites, such as the popular Fortune Lords website, where you can read reviews about the performance of the different web hosting providers around the world.
You will also want to make sure that your web host offers enough web space and bandwidth with their hosting accounts. If your website is small and you don't have plans on expanding it, then the smaller sized hosting package will usually be fine for you. As well as being limited to a single domain, there are also restrictions on storage space and bandwidth, but these shouldn't be an issue.
If you believe that your website will grow in the future, or if you are planning on hosting more than a single website, then you'll need to find the most suitable package with the host.
A good web host will always offer you a selection of different web hosting packages, as the requirements will vary from a basic user to a power user, so you will easily be able to find a package that offers you exactly what you need.
You should also make sure that if you do need to upgrade your account at any point in the future, this will be something that can be done quickly without causing any issues with your website.
If you are a little more technical than a beginner to web hosting, then you can take a look at the different types of software that the servers are running. The most popular are Apache and Nginx, though there are also hosts who run Microsoft IIS, Caddy, and a few others. If you do have a preference, then get in touch with the host to check what they are using in case it's not mentioned on their website.
Price
As with everything in life, a lot of our purchasing decisions are based on their cost. Web hosting is no different, and you'll most likely see a range of different prices for what is basically the same thing.
One thing you will want to avoid will be all of the $1 hosting services that you will come across online. Cheap hosting such as $1 a month hosting is usually hosting of very poor quality, with slow speeds, downtime, and most likely a complete lack of support.
There are also some hosting companies that charge a lot more than others, and you might see some basic hosting accounts being offered for something around the $50 a month range. In cases such as this, the hosting is most likely of very high quality, on servers that are not packed to the brim, and are much better managed. This type of hosting is often referred to as semi-dedicated hosting, where the servers are only being used by a small number of clients, rather than hundreds of them.
The usual amount that you are looking to pay for a web host with good performance and support would be in the range of around $5-10 a month, though it could vary slightly.
One thing to be aware of is that often, the prices that are shown as the monthly cost for a web hosting package, are usually the monthly price if you sign up for a year or two in advance. You might find that if you want to pay on a monthly basis, that $6 a month hosting may actually cost $12 a month. Just double check the final costs before signing up, as they might not always be what you think.
Support
One of the most vital aspects of a web host is their support. Inevitably, things will go wrong at some point. Whether it be with trying to set up an email account or having complications in installing WordPress, you will want to be sure that there is a support who is willing to help.
Good support with web hosts is touch and go. Some might offer great hosting performances but their support is really bad. You'll need to do a little research beforehand to get an idea of the level of support that a host offers their clients. A good way to find this out is to read through reviews and testimonials of a specific host. These will often mention if the web host had good support or not.
You will also want to check if the support is 24 hours a day, or if it's limited to local working hours where the host is based. If you are living in Europe and your web host is located in West America, then there is the time zone to consider, so you'll want to know if the support is always going to be available, or if you might end up waiting a good few hours before you hear back.
---
Interesting Related Article: "What is web hosting and how does it work?"