As the auspicious festival of Raksha Bandhan approaches, sisters worldwide gear up to celebrate the cherished bond with their brothers. However, for those living miles away from their siblings in the USA, UK, and Australia, this occasion often brings a tinge of sadness. But fret no more! Tied Ribbons, a leading online gifting platform, has come to the rescue with its revolutionary Rakhi online delivery service. This year, sisters can bridge the distance and send their love across borders, strengthening sibling bonds in a unique way.
The festival of Raksha Bandhan holds immense significance in Indian culture, symbolizing the unconditional love between brothers and sisters. Traditionally, sisters tie a sacred thread, known as Rakhi, around their brothers' wrists, while brothers vow to protect and cherish their sisters throughout life. It is a day of celebration, joy, and heartfelt emotions.
"At Tied Ribbons, we believe that distance should never be an obstacle in expressing love and affection to our loved ones, especially on special occasions like Raksha Bandhan," says Mr. Sudhanshu, the CEO of Tied Ribbons. "Our mission is to bring people closer, irrespective of geographical boundaries. With our seamless international Rakhi delivery service, sisters can now send their love and blessings to their brothers living in the USA, UK, and Australia with utmost convenience."
Tied Ribbons has curated an extensive collection of Rakhis to the UK, USA, and Australia, ensuring that every sister finds the perfect thread that encapsulates her love and admiration for her brother. The range is a delightful blend of tradition and innovation, offering an array of beautiful Rakhis in various designs, styles, and materials. From the classic thread Rakhis to intricately crafted ones adorned with beads, stones, and shimmering embellishments, the selection is bound to leave sisters spoilt for choice.
For sisters seeking a personalized touch, Tied Ribbons presents a captivating range of personalized Rakhis that can be customized with names, initials, or heartfelt messages. These Rakhis serve as a perfect keepsake, preserving the bond between siblings for a lifetime.
But that's not all – Tied Ribbons understands that Raksha Bandhan is not just about tying a Rakhi; it's about showering brothers with love and delightful surprises. To complement the beautiful Rakhis, the platform offers an array of Rakhi gift hampers and combos, thoughtfully curated to convey affection and warmth.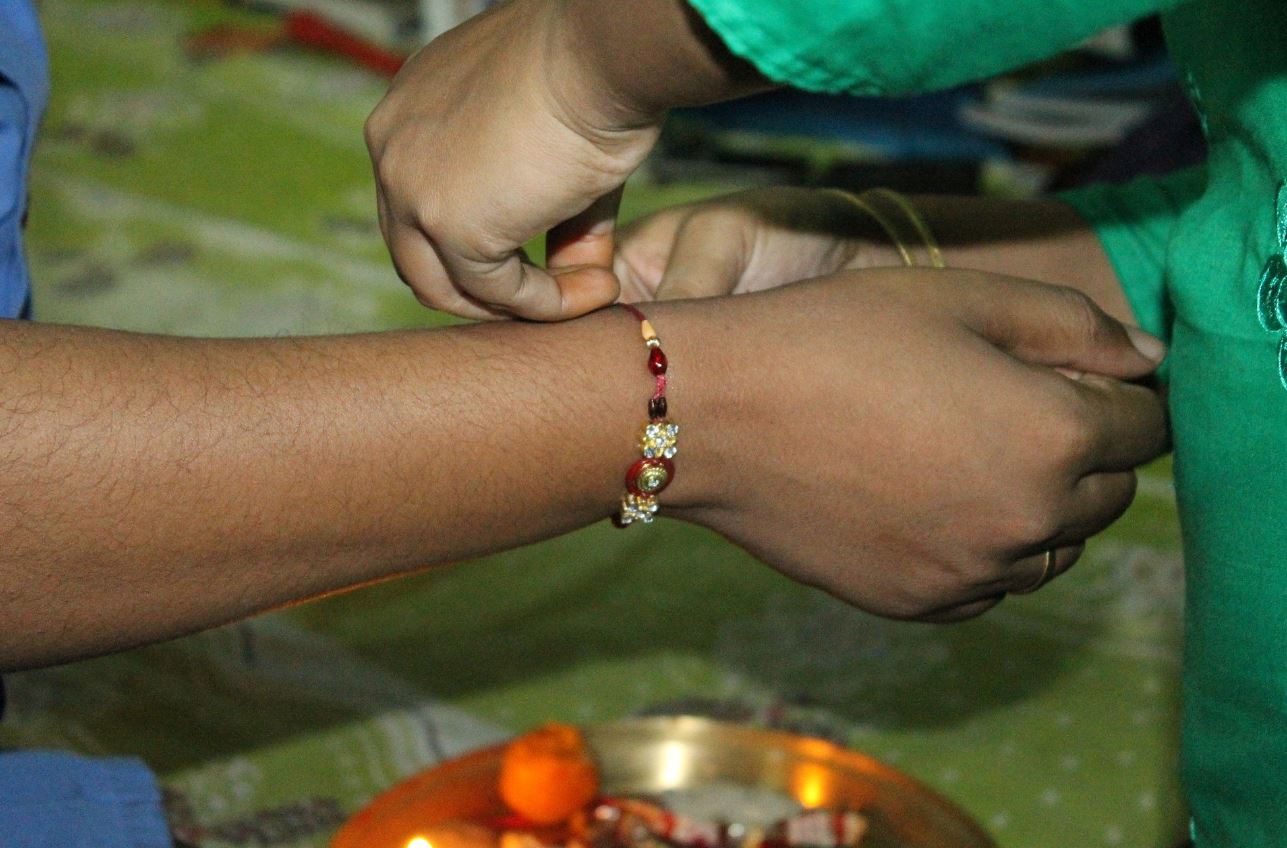 The joyous occasion of Raksha Bandhan is now just a click away for sisters residing in different parts of the world. Tied Ribbons' efficient and reliable international delivery services ensure that sisters' heartfelt emotions reach their brothers' doorsteps on time, without any hassle or delay.
"The smile on our customers' faces when they successfully connect with their loved ones is our biggest reward," shares Mr. Sudhanshu. "Our team works tirelessly to ensure that every Rakhi delivery is a seamless experience, bringing joy to both senders and recipients."
To send Rakhi to the UK, USA, and Australia and make this Raksha Bandhan unforgettable for your brother, visit Tied Ribbons' website [Website URL]. The platform's user-friendly interface makes the selection process easy and enjoyable, allowing sisters to browse through the diverse collection of Rakhis and gifts effortlessly.
As the festival of sibling love approaches, Tied Ribbons invites sisters from around the globe to celebrate Raksha Bandhan in a truly special way. With its exceptional Rakhi online shopping experience and international delivery service of Rakhi to Australia, the UK, and Australia, the platform encourages sisters to let their love transcend borders and create unforgettable memories with their brothers across the seas.
About Tied Ribbons
Tied Ribbons is a leading online gifting platform that aims to add joy to every celebration. With an extensive collection of gifts and decor, the platform helps customers convey their love and affection to their dear ones on special occasions. Tied Ribbons takes pride in its prompt and reliable delivery services, ensuring that heartfelt emotions reach their destination on time.
---
Interesting Related Article: "The Prettiest Collection of Rich and Fancy Rakhi"