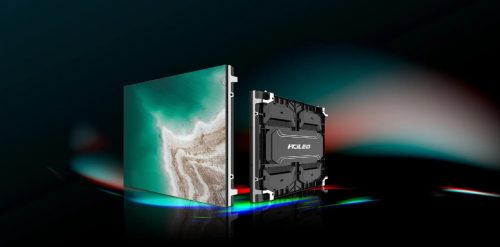 It's no secret that LED screens are popular for many businesses and organizations. They offer an opportunity to display messages, announcements, or videos in an eye-catching and obvious way. If you're in the market for an LED screen, you're likely wondering where to find the best supplier.
Don't worry. We're here to help. Below are some tips and tricks to help you find the perfect LED screen supplier. Keep reading for more information!
What to Look for in a Quality Supplier
When looking for a quality LED screen supplier, there are a few things you need to keep in mind.
The most important is the quality of the screens themselves. Make sure to ask for samples so you can test them out yourself. Look for bright, clear images with sound color reproduction.
The supplier should also be able to provide a range of services, from designing and building the screens to shipping and installation. They should also be able to offer after-sales support in case of any technical issues.
Finally, make sure to compare prices so you can find the best deal.
Finding the Online Best LED Screen Supplier 
There are a few different ways that you can go about finding the best LED screen supplier. The first is to look online. Several platforms allow you to compare suppliers and read reviews from other customers. It is a great way to understand who the best suppliers are and what they offer.
Another option is to ask for referrals from friends or family members who have recently bought an LED screen. They'll be able to recommend a supplier they trust that has given them a good experience.
Finally, you can also contact a local supplier, and it can be helpful if you're looking for a specific type of LED screen that isn't available online. By contacting a local supplier, you'll be able to get advice and recommendations on the best LED screens for your needs.
Choosing the Right LED Screen Supplier
Knowing where to start when looking for a new LED screen supplier can take time and effort. There are so many choices that it's difficult to know who to trust.
But don't worry; we're here to help. Here are some tips:
Do your research
This might seem like an obvious one, but you must take the time to research any potential LED screen suppliers before buying a product, read reviews and compare costs.
Ask around
If you know anyone who has recently bought an LED screen, ask them for their recommendations. They'll be able to tell you what they looked for in a supplier and who they ended up going with.
Consider your needs
What are you looking for in an LED screen supplier? Do you need someone who can provide a specific type of screen? Or do you need someone to offer various services, from installation to repairs? Make sure to tailor your search accordingly.
Key Benefits of Choosing an Experienced LED Screen Supplier
At this point, why should I choose an experienced LED screen supplier over a more cost-effective option? Well, there are several key benefits to consider. Firstly, an experienced supplier can offer you the best customer service. They have the expertise to provide advice and guidance throughout the entire process, from assessing your needs and budget to finding the right solution.
Moreover, you'll get a high-quality product from an experienced supplier. This means it will last longer and be more reliable in outdoor environments with varying temperatures or conditions. You'll also have access to warranty services if needed. A dedicated supplier will also offer after-sales services such as maintenance and repair for any issues that may arise during its lifetime.
Finally, an experienced LED screen supplier has proven experience in delivering successful projects. They will better understand what works best technically and design-wise, so they can work closely with you to create the perfect solution for your project. . We believe in providing our customers with the highest quality LED Wall Panel and LED Screen Suppliers at competitive prices.
Tips for Establishing a Good Relationship with Your LED Screen Supplier
When establishing a good relationship with your LED screen supplier. Here are a few tips to help make the process easier:
First off, make sure you understand the payment terms. Is there an up-front payment? Discuss potential deadlines and late fees with your supplier and get everything in writing.
Second, get feedback from your supplier about the product's quality, and ensure you meet any safety requirements that may be necessary for installation. If something is not up to your standard, have an open conversation with them and ensure it gets rectified promptly.
Finally, ensure you provide clear instructions on what you need regarding product specs or customization, including any size or color options. That way, you can be sure that they're aware of all your requirements and can deliver on time and to your satisfaction. Careful research should be conducted on the various LED screen suppliers to ensure the best LED video wall is obtained
How to Get the Best Deals and Discounts from Your LED Screen Supplier
Securing the best deals and discounts on LED screens from your chosen supplier is a great way to save money and get what you need without breaking the bank.
Here are some guidelines for finding the cheapest deals:
Shop around. Feel free to compare prices and services from several suppliers before making your final decision. It will give you more power when it comes to negotiating discounts.

Look for sales. Keep an eye out for sales on LED screens from manufacturers and retailers since these can be great deals to save even more money.

Make sure they can meet your needs. Talk to your supplier about any specific needs or requirements that you have so they can do their best to meet them with their service options, delivery times, and discount opportunities.

Ask questions. Regarding discounts, there is never any harm in asking if the supplier has any special offers or deals; you may be pleasantly surprised at what's available!
Conclusion
So, how do you find the best LED screen supplier? It can be challenging, but by following our tips and tricks, you'll find the perfect LED screen supplier for your needs. Good luck!The supplier I recommend the most here is HTJ Led Displays, which is a professional manufacturer of LED application products integrating R&D, production, sales, and engineering services. In addition, it is also a professional LED product application system solution provider.
---
Interesting Related Article: "The reason why churches incorporate LED Walls"