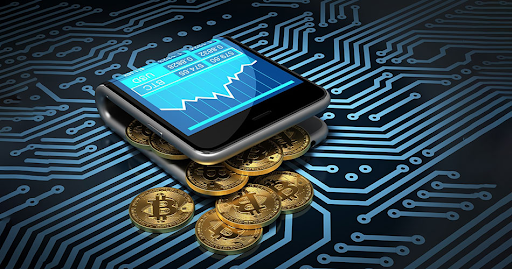 There is no denying the fact that crypto is one of the most unique and influential innovations. Not only is the currency digital but decentralized, which helped the users take complete control of their money without relying on any arbiter for the first time. And several other reasons have added to the currency's popularity, making them more tempting options to invest in. However,  the market is filled with various currencies like Bitcoin, Ethereum, tether, Ripple, Terra, and so on. The abundance of options can sometimes be confusing for beginners looking for a suitable destination to invest in. After understanding the relevance, you now know why it is beneficial to compare these currencies before going ahead. Several platforms have availability of different types of crypto that can be used for trading, investment, or transactions. You can also review crypto traders for a better understanding. Also check recent development for btc office in El-Salvador
How to draw comparisons?
For a good period, people were only showing their inclination towards Bitcoins. However, with several new crypto launches and real cases attesting to their practicality, other currencies have now made a mark in the financial space. Therefore, understanding the most suitable option for you is also super important. You can best understand it after analyzing specific points. 
Analyzing the history of the currency
As an aware investor, it is essential to know about the history of any currency, how it was introduced, and had been doing since its introduction shall be your questions to compare different cryptos. Their significant differences can be drawn with the help of gathering information like their introduction date, performance, and exchange value.
The popularity of the currency
There is no denying the fact that cryptocurrencies are accessible worldwide. However, the same case only applies to their popularity. Also, different regions show acceptance of distinct types of currencies. You can read the trends on the popularity of different currencies and the areas they cover. Investing in your area's most popular currency and having jurisdiction can be a wise decision.
Price identification
Before you enter into this crypto world, it is essential to know that investments in different currencies have distinct costs. This could also be one parameter to draw comparisons between different currencies. Additionally, the market cap indicates the scope of a particular currency to the other. It means if one currency has a market cap marked high, then the chances of its growth are also enhanced.
Technological innovation for sales and purchase of currencies
The purchase and sale of these currencies can be made in several ways. Similarly, numerous measures exist to use these currencies to buy different products and services. Each of these processes is carried out with a different technology. As you aim to look out for different currencies, the methodology for different transactions can also help you understand the differences.
Exchange is one of the most common methods to sell one good or currency In return for the other. So, for example, if you want to convert your Bitcoins into Stablecoin or any fiat money, an exchange platform could be beneficial.
Risk analysis 
The most important thing to consider before investing in a particular currency is the risk you're ready to take. Different currencies have distinct growth scopes and records. If you aim to go for the potential of crypto, no matter what the results are, then understand the implications and go for it. 
Also, you may exchange these currencies whenever you need them.
Conclusion 
Some cryptocurrencies are also convertible into traditional money. You may also have several other reasons to advance in this crypto world. These are convenient and worldwide accessible as well. Furthermore, their enhanced popularity and demand have forced some scholars to say that crypto might be the future of the digital economy. But before you enter this world, it is essential to understand the basics. Having a hold of standard terms, market trends, ups and downs, readings of risks involved, technical innovations to help, and other concepts could give you a kick-start. 
---
You may be interested: What to Know About Investing in Cryptocurrency