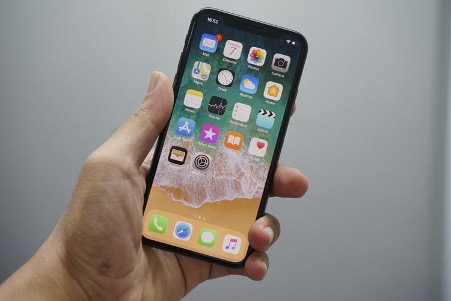 Whether it is for entertainment, work, productivity, or exercise, there is no denying that apps have become a major part of our lives. From phones to PCs and tablets, a huge chunk of our time with gadgets is spent on apps. With over 6.3 billion estimated smartphone users and 1.14 billion tablet users worldwide, it is fair to say that the app industry is thriving. By 2023, it is estimated that mobile apps alone will generate over $935 billion in revenue. The Apple App Store offers nearly 2 million apps, and the Google Play Store offers 3.48 million apps.
App developers, publishers and anyone who plans on jumping on the bandwagon of this fast-growing market knows that creating a user-friendly app is absolutely vital.
So, the big question is; How do you go about developing an app with user-friendliness at its core? Here are our suggestions for developing a popular, user-friendly app that enhances user experience, establishes your brand, and increases sales.
Research your Target Audience
If you want to launch a successful application, market research is a must. Thoroughly researching your target audience will give you valuable insights that will help your app stand out in the crowd. Socio-demographic characteristics such as location, age, gender, and occupation, as well as customers' purchase behaviour, will influence decisions like design and pricing. Use surveys and interviews to understand customer behaviour, needs, and goals. Target a problem area and offer a solution, just like the app EvolveYou does with women who need ongoing fitness support. The app is a fantastic platform that offers women of all ages and backgrounds specialised home and gym workouts, as well as nutritional and social support from experts in the field.
Invest in Great UX/UI Design
A successful app design needs to be functional yet creative and aesthetically pleasing. The correct use of colour palette, graphics, fonts, and special features like animations and video footage immediately attracts users. A great UI design is not only functional but also appeals to people's emotions and can impact conversion rates. A great example is the state-of-the-art Bet365 app, which has a competitive edge over other betting apps due to its unique user experience. Along with live sports streaming, the app provides a wealth of data and analytical tools to assist users in picking their selections.
Prioritise User Security
The foundation of an excellent user-friendly app is optimal security. Prioritising security is an aspect that shouldn't be compromised at any cost. A crucial step in ensuring this is bringing on reputable payment service providers. After all, you don't want the users' sensitive information—such as addresses and credit card numbers—to be compromised or exposed. Authentication, authorisation, encryption, logging, and app security testing are a few examples of the many kinds of app security features.
Easy Onboarding Experience
Provide an easy-to-navigate onboarding experience to ensure long-term engagement from users. From landing on the product to getting familiarised with its features, user onboarding is where the journey starts. An easy and simple onboarding experience ensures people are not overwhelmed or confused by your app. New users should feel encouraged to learn about the app's features and use them. Swipe-through screens, responsive designs, and informative tooltips are a great way to start an app tour and create gradual engagement. Some social media apps, for example, use data from other social media platforms to provide prefilled form fields and customise content suggestions to the user's profile.
Making a user-friendly app is all about understanding people's needs, behaviour and emotions and catering to those requirements. Follow our tips to create a product that is trustworthy and accessible.