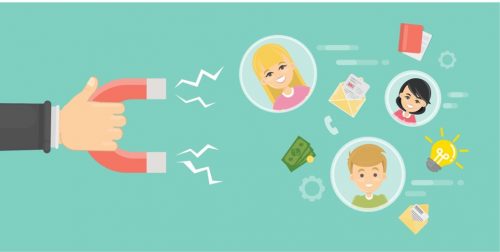 If a business keeps losing customers, how will it grow? Without a loyal customer base, no business can ever survive. This is particularly true for the online gaming industry, where players can easily switch to another gaming website without a second thought. Since the competition is so fierce, websites must focus on customer retention.
Did you know: A 5% increase in customer retention will increase your profit by 125% (Source: Entrepreneur). We are not saying that customer acquisition is not important. But it will only benefit your business if you can retain existing customers. So, revamp your customer retention strategy and get ready to build a community of loyal customers!
Here are some tips for customer retention in the online gaming industry:
Offer Incentives
Offering incentives is perhaps the oldest trick in the book, but offering your online gamers a unique incentive will attract them to your website and keep them coming back.  For example, giving a referral bonus will not only make your customer happy, but it will also help you get a new client!
Improve Payment Methods
One of the biggest deal-breakers for online gamers is inconvenient payment methods. Make sure your website offers a quick, easy and secure payment system. The payment method should also be aligned with the need of your customers. This is particularly important in online games especially online casino games which require frequent real-time transactions.
Online Gaming Etiquette
The world of online gaming has its norms and rules that may vary depending upon genres and games. However, any gaming platform that does not offer proper gaming decorum, will lose customers. Customers will prefer a platform where there is a welcoming and polite online gaming etiquette. Make sure you are offering a healthy gaming environment for the players and enforce these rules of etiquette diligently.
Improve Digital Marketing
Good marketing is the most effective way to create loyal customers that you can retain. Since everyone is hooked to smartphones and the internet these days, it is better to invest in digital marketing. Improve your marketing strategies and remind customers to return to you. Create email campaigns, notifications, text messages, and online ads to attract your customers. Once you keep reminding your customers, they will surely turn back to you. But don't notify them too much as that can become annoying.
Customer Service
Good customer service increases customer loyalty. Based on statistics, 75% of customers would return to a business with excellent customer service. How your customer service representative caters to the clients' requests or queries will speak volumes about your brand as a whole.
Conclusion
The online gaming industry continues to grow by leaps and bounds. Online gamers are devoted to online games, but this devotion is only limited to the game. With hundreds of gaming websites on the internet, customers have multiple options to choose from.
You should implement an effective customer retention strategy that will keep players engaged in your game. If you do not know where to start, follow the tips mentioned above and get lifelong customers – Good Luck!
---
Interesting Related Article: "How to Enhance Customer Experience in 2021 Through Personalization"