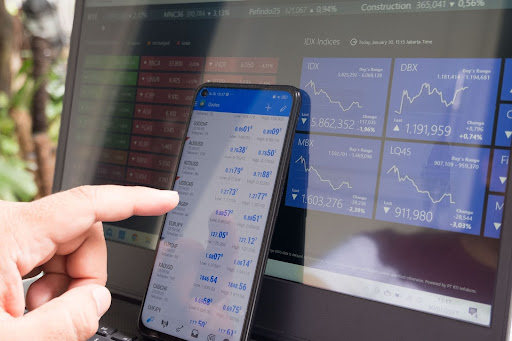 Many traders have turned to promote forex due to numerous advantages, such as 24-hour trading and a high level of liquidity, which makes it potentially highly profitable. Forex affiliate marketing can grow from a side income into a lucrative one within a few months.
A forex affiliate promotes a particular product or service a trader offers. They earn a commission if the referral or promotion results in a purchase.
However, being a forex affiliate marketer can be challenging, requiring specific skills and determination to succeed. As a beginner, it is more sensible to treat it as a bonus instead of your primary source of income.
Learn more about how to start forex affiliate marketing in this article.
Establish Your Presence as a Forex Authority
As an affiliate marketer, you advocate for the product. That means you tell your audience that this forex broker is worth their money and time.
To do this, you must set yourself up as a forex authority. You have to show your understanding of forex trading or financial investments. Highlight your credentials. Provide advice and analysis to establish a clear, decisive, and helpful voice.
Furthermore, your publishing content is crucial in establishing your presence as a forex authority. Post content regularly to keep your audience engaged with your social media profiles and site. This also helps improve your ranking in Google and other search engines.
Write Reviews About Trading Products and Platforms
Before you look for an affiliate program, start writing reviews about forex-related products and platforms on your website.
This way, your audience will get used to seeing reviews on your site, and promoting yourself with a particular broker won't look out of place. Also, it is an excellent way to naturally incorporate popular search terms or keywords into your copy naturally.
Writing reviews that compare various forex trading brokers and platforms is a great way to attract visitors when they search for comparisons. It also helps in encouraging your audience to choose your partner broker easier.
Collect Email Addresses
Creating an email list is a clever way to ensure you can communicate directly with your audience.
Consider including a pop-up subscription form on your site. You may also publish gated content, where people must enter their email addresses to access free top-quality content.
Conversion rates are significantly better for personalized emails compared to website copy. So getting email addresses is very valuable even if you only get a few hundred. And if you can approach these people effectively, they can be your most profitable prospects.
Sign up for an Affiliate Program
Once you have established your website, authority, and groundwork for your affiliate marketing strategy, it is time to choose the right forex affiliate program. Look for a program that fits your circumstances.
Ensure you completely understand the terms of the program you choose, including the process, payment structures, and how you will spread the word.
Be a Forex Affiliate Marketer Today
Starting a forex affiliate marketing career takes time and effort, especially if you are a beginner in this industry. Encouraging people to buy or invest is crucial in affiliate marketing. Therefore, you must establish yourself as an authority in the forex market.