In Malaysia, the weather is usually very hot and humid, so it's no surprise that the air conditioning service business has become such a huge industry. 
In fact, there are dozens of companies in Malaysia that provide AC installation services for businesses and homes alike. With all of these businesses providing similar services, it can be difficult to stand out and make a name for yourself. 
However, there are some key factors that can help you ensure your air conditioning service business is a success.
Offer All Types Of Air Conditioner Services
In order to ensure that you have a successful business, it's important to offer as many types of air conditioning services as possible. For example, if your service only includes installing AC units but not repairing them when they break down or cleaning dirty filters and coils, then you can expect some of your customers to go somewhere else for those things.
A successful air conditioning service company should be prepared to offer AC installation, repair, and cleaning services. To be able to offer different AC services, James Chow who owns a reputable air cond service company in Malaysia shares that you can hire more technicians and develop a proper training program so that they can provide quality services.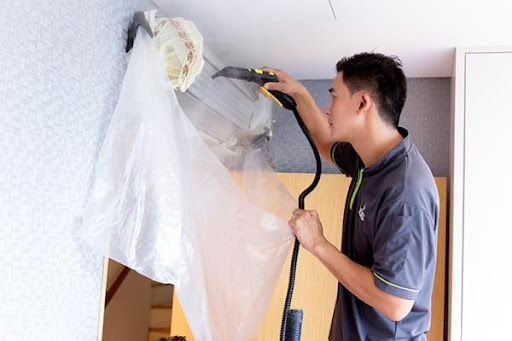 By hiring more technicians and providing them with good training, you can ensure that your customers will get the services they need.
Invest in the Latest Equipment For Air Cond Services
To provide the best AC services to your customers, it's important that you invest in tools and equipment. Investing in new tech helps ensure that technicians are able to provide quality service, repair any problems quickly, and prevent further issues from occurring.
For example, if you want technicians to be able to detect problems with AC units, then you should invest in a gas detector. A gas level indicator can also help technicians determine if the refrigerant levels are too high or low and how much coolant is needed for certain types of air conditioning services.
Top-Notch Customer Support
Another factor that goes into running a successful air conditioning service business in Malaysia is top-notch customer support. You need to make sure that your customers are happy and satisfied with the services you provide. If a customer is unsatisfied, they may leave negative reviews on review sites or even choose not to hire you for future AC services.
In order to ensure that customers have a good experience working with your company, it's important to make sure that you have a reliable customer support system. For example, you could hire customer service representatives who are able to take calls during normal business hours and provide customers with information about products or services.
Another method of providing top-notch customer support is your technicians can provide free advice to the customers on how to keep their AC units running smoothly. By providing advice and information to customers, you can indicate that you care about their satisfaction with your company.
Now that you know the three key factors that go into running a successful air conditioning service business in Malaysia, it should be easier for you to get started. By following these tips and suggestions, your company can provide customers with quality services while also standing out from other AC services companies in Malaysia.
---
You may be interested in: How You Can Save Money with Your AC