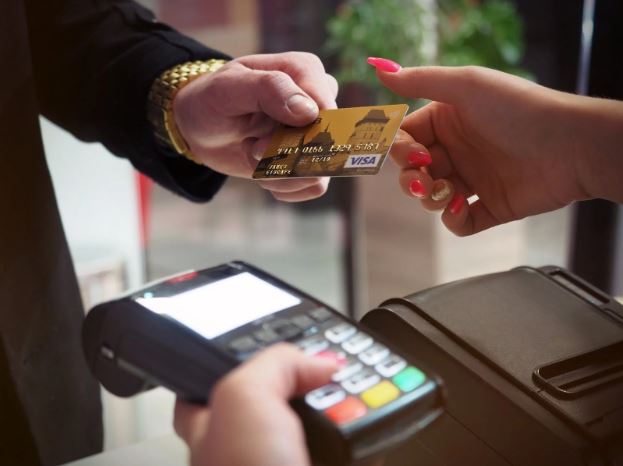 Even though most Americans possess smartphones and often buy online, many still have doubts about mobile payment systems that would let them pay for items in-store by scanning their phones or simply online through their phones. 
In a 2018 poll by the Pew Charitable Trusts, it was discovered that over 95% of participants had used at least one standard card in the previous year, as opposed to 56% who had used mobile payment.
With the introduction of mobile banking apps, online banking has completely transformed how we manage our personal money. 
One of the amazing conveniences we've all rapidly become used to is the ability to check your balance, pay bills or transfer money using a smartphone, but do we ever pause to consider how secure it is? 
Our cellphones are vulnerable to viruses and hacking efforts, much like internet banking from a desktop or laptop computer. To help you out, we have compiled a list of tips for staying safe when using payment apps. 
Protect Your Device 
Rhett Stubbendeck, finance expert and CEO of LeverageRx shares: "Although viruses and hackers may be a serious danger to the security of your smartphone, there is also a potential risk of the device getting into the wrong hands. For starters, always be aware of where your phone is. 
If applicable, make sure to lock it using a password, fingerprint, or facial recognition. When done using a mobile banking app or any other app that allows you to send or receive money, log out immediately." 
Improve Your Password Saving Skills 
Passwords may seem a little dated in the era of biometric ID, but they nevertheless provide an additional degree of protection. 
Ensure your password comprises both upper- and lowercase letters, digits, and special characters. 
If at all feasible, keep it exclusive to your mobile banking app; do not use it on any other websites or applications. Never record your password anywhere. 
Avoid using public WiFi 
Christian Sculthorp, owner of Wallpanels recommends avoiding public Wi-Fi. 
He states: "Although mobile banking encourages "on-the-go" banking, you should never use a public Wi-Fi network, such as those offered in malls, cafés, bars, and restaurants, to access your online bank account. 
These provide very little protection and are quickly compromised."
Send money only to those you know
Aliza Naiman, manager at Olgam Life states: "Payment applications are often made to transfer funds between friends, not complete strangers. You expose yourself to fraud if you use them to transmit money to an unknown recipient.
Money transfers should only be made to someone you have met in person and are certain about.
These applications may be a practical, secure, and effective method to transfer funds if you follow their instructions and are cautious about the phone number you send money to."
Be vigilant of unwanted messages, calls, or demands
Frauds are often committed when con artists contact you through text, phone, or other communication, pleading with you to pay money or accusing you of being overdue for a refund or a bill.
Fraudsters are constantly improving their skills.
Sending emails that are almost identical to official banking emails falls under this category.
Legitimate organizations won't text or call you urgently requesting money, but a cybercriminal may pose as the Internal Revenue Service or FBI and ask you to transfer a payment right away to settle a debt.
Another warning sign is that they often send you a letter rather than requesting payment through an app or gift card.
Identify fraud attempts
Tommy Mello, owner of A1 Garage Door Service says: "PayPal advises that if you get a payment request for an unknown user, you should cancel it without paying.
You may also snap a screenshot and send it to the email address [email protected].
In addition, PayPal advises against responding, clicking on links, downloading files, or dialing any phone numbers included in the request.
According to PayPal, you should immediately change your password, notify your bank, and report any unauthorized payments to PayPal if you unintentionally gave a scammer access to any financial or personal information." 
Use good password security
Make sure you don't have an unlocked phone on you. If your phone has no protection, a thief may quickly and simply break in and access any stored personal and financial information.
One of the greatest methods to safeguard your phone and the data on it is with a strong password. 
Don't disregard some of the additional security tools that the newest phones provide. Even more secure than a password or PIN might be features like face recognition, iris scanning, and fingerprint unlock.
For secure mobile payments, save credit card information properly
It's preferable for your credit card to be in danger rather than your debit card if a criminal has access to your mobile payment information. 
This is due to debit cards' worse fraud protection compared to credit cards. The majority of credit cards contain zero-fraud liability clauses, which take care of the possibility of any unauthorized transactions being made from your account. 
With debit cards, there is a higher chance that you will be responsible for the money that is stolen from your account. You don't want to have to wait for your bank to resolve the issue, even if they will.
Keep an eye on your credit card account
Always double-check your transactions as often as you can. Utilize all the security measures required to keep a close eye on the flow of money via your account.
You'll be able to spot any strange behaviors in your account right away by keeping a close eye on it. 
This enables you to notify your credit or debit card company of charges. This also lets you swiftly get replacement cards and a new account number and stop further unauthorized transactions. 
Reporting suspicious behavior will save you from financial responsibility.
Mobile fraud is increasing along with the growth of mobile payments. By taking these actions, you make it more difficult for someone to access your personal information. Although there is no foolproof method to totally safeguard oneself online, following guidelines will guarantee that you are protected when using online payment apps. 
---
You may be interested in: Business Password Security Guidelines