Money is everything when it comes to startups. It is not possible to make the dreams of your startup a reality if you do not have money. Therefore, the biggest obstacle you should overcome is funding your startup. Do not even begin to think of product development and marketing before overcoming this obstacle.
There are many ways to fund a startup. You will learn some of the ways of funding a startup in this guide.
Family and Friends
Many entrepreneurs use their existing networks to get their first clients. When you want to find people to fund your business, you can apply this same principle. In fact, several businesses took off after getting funding from friends and family members.
You can accept donations and personal loans to fund your startup or you can get things done by accepting skills. Asking is the best approach here because people can help you. The number of people willing to help you might even surprise you.
Private Lenders
There is nothing better than getting funding for your startup from a private lender. This is because it does not involve yourself with any government startup schemes. And it does not involve dealing with the guilt of borrowing money from your family members or friends. It is even hard to choose a private lender because there are so many private lenders these days.
However, not all private lenders are the same, so you must do your research. Check to see if they have a good reputation on the internet and read and understand their terms. Private lenders will always ask for money, so ensure you are not dealing with a lender that will become an obstacle in the future.
Short Term Loans
As a startup owner you can always get unsecured personal loans with no collateral to help with your startup. These may have higher interest rates but they can be very useful to help a business out of a short term situation.
Crowdfunding
Several businesses are getting off the ground due to the recent growth of crowdfunding. Some of the key players in this niche are platforms like GoFundMe, Kickstarter, and Indiegogo. They are great because they get startups in front of their target audience and they make the audience part of the journey the startup is going to take.
Therefore, crowdfunding gets you both a community and the money. This community is interested in the product at all of its stages. It is very easy to create a buzz because of the community. That is why this community is much more valuable than the actual money.
Angel and Seed Investments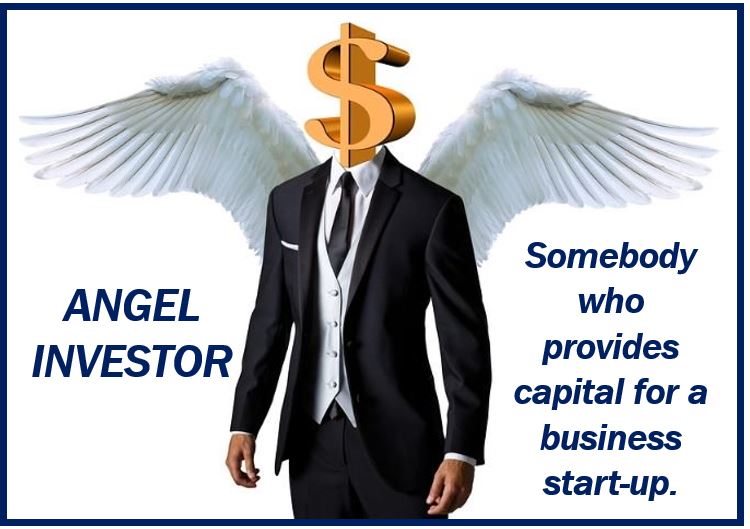 It is easy to find angel and seed investors because they are everywhere since several people would love to fund smart people with great ideas. You can find these people on the internet or within your personal network. Angel and seed investors provide far more than just capital investment. They use their established network of business expertise to make sure the startup gets off the ground.
Remember a solid business plan is a key quality that angel investors want to see, so your business plan should convince them to fund you or your idea. You will take up both their time and money, so this is very important.
Credit Cards
Need funds immediately? A short-term option is to eat into your credit card balance. You can do this using your personal credit card(s). But do not borrow from the credit cards of other people. Why? It can turn around and bite you if it goes wrong.
Keep in mind that this is only a short-term option. Why? You risk ruining your credit score, especially if you are taking up too much of your balance. This can have severe repercussions in the future.
Bootstrapping
What is "Bootstrapping"? It usually applies to businesses that are starting without any investments because they lack investments. In such cases, the business owners must get creative to get things done since their businesses are terminally short of cash.
This can lower the overall costs of starting a business and it brings valuable lessons to the entrepreneur. It does not come with responsibilities, which is the other benefit. There is no one to pay back if it is a self-funding startup, and you will never have to report your performance, especially after a slow period.
This option is more popular among startups. In fact, over 80% of startups become self-funding.
Final Thoughts
You should take your product for a test-drive first no matter the choice to choose to fund your startup. The worst thing you can do is to fund something that does not have a chance to get any traction with real world customers. That is why several startups do not seek out investment without building a small working prototype first. Also, they do basic testing in the real world before seeking out investment.
Video – What is a startup?
---
Interesting related article: "What is a Startup?"