Any business owner is going to want to grow their business. Starting small is great; in fact, it is the best way to start so as not to become overstretched and overwhelmed. However, staying that way won't give you what you are likely to be looking for when starting a business: a comfortable life and a success.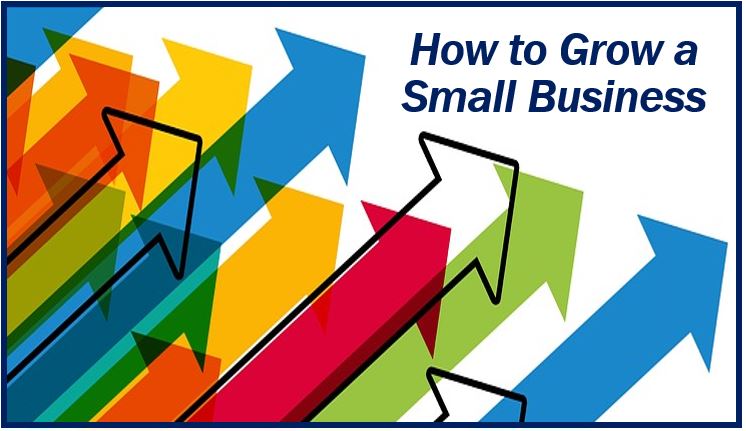 Therefore, you will need to understand what it takes to grow a business and how to go about it from the start. Even if you don't implement all the ideas right away, knowing what steps to take next will help you to move forward. Here are some useful tips for growing a business.
Use Predictive Analytics
Using a tool such as predictive analytics will help spot trends within businesses. You can use these tools to reduce wastage and make your business more efficient by focusing on the right areas. You'll be able to notice upcoming trends, for example, and therefore have the right products and services on offer to ensure that customers will buy from you.
It's not just about selling, however. Predictive analytics can also help you to improve your customer service. If you are sure of what is wanted and what won't be, you can be certain that you are able to meet your customers' needs, and you'll have a much better image of your business out in the world.
Look After Existing Customers
When it comes to growing a business, finding new customers is important. However, if you concentrate too much on this and don't look after the customers you already have, they will move on to somewhere else. You need to make them feel special, and they will remain more loyal.
One way to do this is to stay in contact with them through newsletters and regular email updates. By including them in all of your news and even asking them their opinion on certain decisions you are wanting to make, they will feel more a part of the business, and they won't want to go elsewhere because they know that you value their custom.
Find New Customers
While existing customers will give you a good base to build on, you should focus on finding new customers. There should still, of course, be a good balance struck between nurturing your existing customers and finding new ones, but new customers are what will build your business.
Finding new customers can be costly, but if you do it well, then this will be an investment rather than a waste of money. The key is to carry out effective market research to determine exactly who you should be selling to. That way, when you create marketing and advertisements, you will know who to pitch them at, as well as where to launch them. Some audiences will be more comfortable using social media than others, for example, so depending on who you are looking to attract, it may or not be necessary.
Social Media For Business
When social media first emerged, it was for people to connect with others, and there wasn't much more to it than that. However, as time has gone on, social media has progressed, and now it is an essential tool for growing a business. In fact, a business that has no social media presence might even be looked upon with suspicion.
Setting up a social media page on a platform such as Facebook, Twitter, or Instagram is a simple thing to do, but in order to make it work for you, you will need to keep it up to date. Not only that, but you will need to create interesting posts that people are happy to share. The more shares and likes you get, the more people will see your post, the more people will become aware of your business.
Not only do you need to create interesting, sharable content, you also need to interact with those who are following you. Engaging with your audience shows that you care about them and about the products and services you sell, and it shows that you are a real person. All of this is important to potential customers and will give your business a boost in its reputation.
Host Events
Hosting events such as talks and workshops is a great way to build your business. Firstly, it's a way to advertise what you do, which can be a difficult thing to do when there is a lot of competition. Secondly, it allows you to connect directly with your audience.
In order to create a successful event, you will need to decide what it is you want to let your audience know about. Are you going to focus on one particular aspect of what you do, or will it be more of an overview? Are you going to give a talk, or give your audience something interactive to enjoy?
Excellent Customer Service
One of the most cost-effective ways to grow your business is to ensure you offer excellent customer service. Today, people expect a lot from a business. They want to be cared for, acknowledged, and they want to know that they are getting the best from whichever business it is that they are dealing with.
This means offering more and going over and above what you might usually do. Anything that falls short of this could mean losing a customer to your rivals. Ideas to ensure that you are giving a good impression to your customers include:
Special offers and discounts
Free delivery
Thank you cards
A personal service
Give Back To Your Community
If you run a business within a specific community, it's a good idea to give back to that community when you can. You might, for example, sponsor a local sporting team. This will give you exposure, but also give you a good reputation as you will be helping out the people who live nearby.
A good reputation is essential if you want to build your business, and this is the ideal way to do it. Become vital to your community, and you will win business easily.
Video – What is a Startup?
If your small new company is innovative and will require additional funding from venture capitalists, angel investors, or a large corporation, it is a startup. Watch this Market Busines News video to find out exactly what the term startup means.