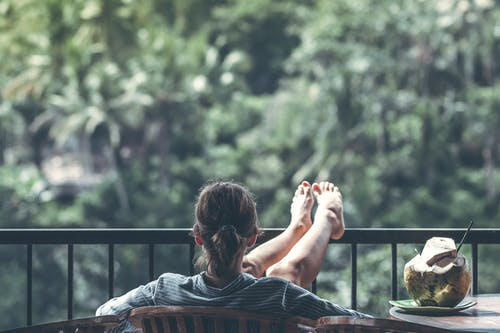 Planning a trip can be overwhelming. There are so many things to think about and all of the information is scattered in different places. 
There are many ways for travelers to save money while still enjoying themselves. It just takes a bit more planning and research- which we know is tough but totally worth it in the end.
To make your life easier, we have compiled this list of tips on how you can make the most out of your vacation budget.
These tips will help you get more for less when booking flights, hotels, activities, meals, and transportation while still fitting into your budget.
Let's have a look at them.
Start with a budget that you are comfortable spending to visiting a destination off-season
You can always adjust this as your trip gets closer, but it is useful to have an idea of what you're willing to spend before searching for flights and hotels. This will help keep yourself accountable when making decisions about where to stay, etc.
If your budget is going over the limit, consider traveling off-season when rates will be significantly cheaper. There are pros and cons however to visiting a destination off-season so be sure to understand what you will be sacrificing
It's easy to fall into the trap of saying "I'm not paying $500 for one night in Chicago" even if most other options are over your initial limit because once you start looking at places available under $300/night they all seem like good deals. 
Once you've decided how much money you think is reasonable to spend per day, you can take a look at our tips to get more for less.
Check out the hotel website and see if they offer any daily deals or discounts, like AAA or AARP rates (if you qualify) or senior citizen rates
Sometimes these are only offered online so be sure to check before booking over the phone. And if your stay includes free breakfast make sure it's worth it by looking up reviews of their food offerings first.
If there are no specials available when you're shopping around, don't forget to ask about last-minute availability right when you've booked everything else.
This is where people tend to drop off in searching because it feels awkward asking after already committing but sometimes that one last room comes up hours later be patient with it.
When booking flights, the best tip is to book as soon as you can
This doesn't mean that if prices are high now they will be higher later but it does mean that there's a chance of finding lower rates by waiting and shopping around for deals (be sure to check out our guide on how to find cheap planes tickets). 
Airlines also offer last-minute discounts so even if your plans aren't set in stone yet.
If you know roughly when you want to go it may pay off. Price comparison sites can help you get an idea of what different airlines charge for certain routes before committing yourself to one carrier. 
Also, keep track of price drops within 24 hours after purchase – some airlines give you a voucher for the difference if there's room on your flight (you can't use it on future flights though).
Be flexible with where you fly in and out of or stay
If possible, try to travel during non-peak times like weekdays instead of weekends. This will help avoid crowds and higher prices. Also, consider flying into one airport and out from another – sometimes even just switching airports without changing cities is enough of a chance to get new deals. 
Be sure when booking hotels that you are checking all nearby airports because rates vary between them and research transportation options so that you know what works best for getting around after arriving at your destination city/airport. 
Lastly, check other major areas nearby which might be cheaper and offer some of the same experiences (if your trip is to New York, for example, you might consider Newark rather than JFK – it's only a 20-minute train ride into NYC).
If planning on renting a car during your vacation check all options
There may be great deals out there by going through an online travel agency or hire a van with a rental company. Also, check sites that help automate price comparison from multiple providers so that you can see what different companies are charging and who has specials available at any given time.
Once again being flexible will pay off here too. Some locations have less expensive options in nearby areas but this doesn't always mean that getting more 'for less' means staying right where you are.
Consider increasing your reward points
If possible, use your credit card always ahead of time to get the most out of your rewards points. If that's not an option then check online travel agencies or other sites before buying in person – sometimes these can be cheaper than directly from the company itself because it doesn't have the overhead costs involved with running a physical storefront. 
Finally, don't forget Groupon and Living Social deals when looking at tours/excursion options. They often offer discounted rates so even if you're already getting a good deal on something else this could push you over budget. 
If all else fails, remember there are always free things to do around every city – take advantage while still having fun exploring with your family!
Finally, don't forget that this is a vacation and not just another work week
You can have fun doing things on the cheap or you can save up for something really costly. but remember to enjoy yourself no matter what because those memories will last forever. Be sure to share some of them with us after returning from your trip – we'd love to see how it goes.
What are some of your best vacation spots? Have you ever considered taking a trip to one of these places on the list? After all, it's always better when you can enjoy yourself without worrying about how much money is being spent. 
If not, then maybe this article will help convince you to take that next vacation. Whether or not travel costs have been straining your budget lately, there are plenty of destinations out there with unbeatable prices for tourists looking for an affordable getaway! We hope our tips helped make things easier by providing.
---
You may be interested in: How the Travel Industry has Become More Consumer-Friendly