Either you are a passionate art lover, an emerging art collector, or you just need to move your home, knowing how to pack and move art is essential. Unlike most other items, paintings, fine art prints, and sculptures are often extremely fragile and hence require extra care during transportation.
No matter how many artworks you have, the only thing that matters is your awareness. Understanding the basics of the safe packaging and handling of art will save you lots of time and effort.
If you do care about your art and want to play everything safe, the following five tips will come in handy when the time comes.
5 handy tips to pack and move art like a pro
1. Don't skip the planning stage
Buying just any packing supplies is not the best idea. Many people downgrade the importance of a detailed plan. Even an ordinary checklist can work miracles and help you organize the process to a tee.
First, you need to make a schedule that will guide you through the days. Second, buy only those art packing supplies that you do need, taking into account the mediums and shipping requirements of your artworks. Finally, don't forget about the budget, which should also be an essential part of your plan.
2. Learn some packing techniques
Art is not something you would wrap in a blanket. Different items require different approaches, so you must do your homework carefully and learn more about art packing techniques. However, sometimes, even guides from the Internet won't help you much because you may lack experience.
It concerns high-risk objects like some glass sculptures or museum-quality antique icons. In this case, you might well need the help of professional art packers who know how to care for delicate artworks.
3. Insure your art
Whether you pack everything yourself or hire someone else for this job, art insurance is a necessity. You may have standard insurance, but you should still ask for extra insurance that covers fine art and antiques.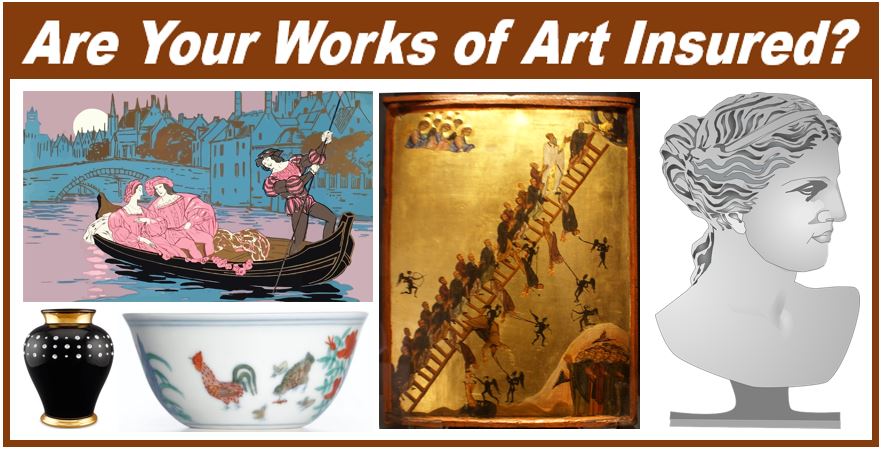 If the company you hire doesn't provide such a service, you should either find another company or find third-party insurers. Also, make sure to learn more about different types of coverages. This information is not obligatory, but it is best when you understand all the conditions of the contract you sign.
4. Take a step back when it comes to sculpture
Large and delicate sculptures are typically a serious pain posing lots of moving problems to owners. When it comes to relocating such items, you have to be sober-minded about your skills and the risks you take. If you are a newbie, you need to start with small steps and entrust larger ones to professionals.
5. Hire a pro
To become a pro yourself, you need to work with those who already have experience in moving fine art. Professional fine art movers are a good example to follow. Not only will they handle and ship your art, but they will also share lots of secrets and tricks with you. And don't forget about art consultants who can answer all of your questions right away. The chances are that you will gain plenty of experience working with them.
What's next?
The only thing that remains is to transfer the knowledge you have just gained into practice. These tips are not a 100% guarantee that everything will go smoothly, but they can eliminate lots of risks that usually harm those least prepared to cope with the nuances of the art moving process. Good luck!
---
Interesting related article: "What does Logistics mean?"