When it comes to sports betting, Canadians are very keen participants. The sports betting sector has significantly grown over the last few years. In fact, the trend has become more mainstream in Canada.
Sports betting has become so popular that it is discussed even in sports media and has its big events. It is one of the major reasons why sports betting has received more attention over the years and is now creating a new image for itself in the industry; removing the old taboo and thoughts related to it.
The sports betting industry in Canada has also become more streamlined. It now has several web portals that have been specifically designed to provide users with a betting platform that is completely managed online. These websites allow users to use digital money to place their bets and provide them with all the necessary information they require to decide what to do.
Even though Canada's sports betting sector is vast, i.e., there are many websites to choose some, you still need to be selective. Some of them should definitely be avoided. Before you start placing your wagers with your heard-earned money, you need to carry out some research.
Team and match stats
Since most of the online sports betting websites allow you to bet on multiple sports, users need to get their hands on records of the matches, teams, and other details to make sure that they are making the right bet.
A good betting website would generally provide you with a section where you can check both the teams' and players' track records. You chances of winning some money are significantly if you study form. Study form, in this context, means checking a team's, players', or venue's track record. The term is popular in the world of gambling, especially horse racing and sports betting.
Payment options
One of the major highlights of a good sports betting website in Canada would be the digital payment options that a user can get. Easy deposits and withdrawals from the website are key factors that make a user bet on the website. Unless the payment methods are fast and responsive, users will never invest their money through that portal. Therefore, one must check all the deposits and withdrawal payment options that the website provides. As per the Sports Interaction review, a good betting website will have almost all payment methods available online.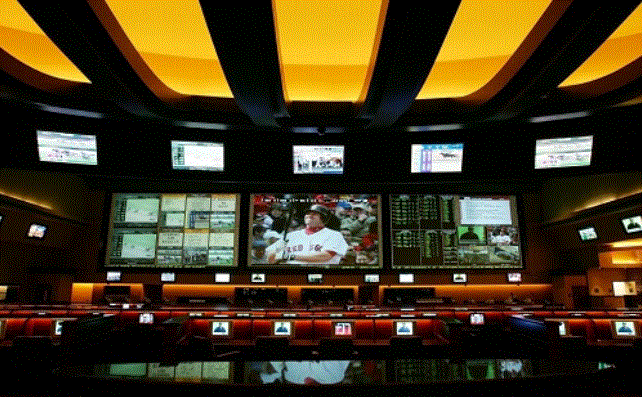 Easy to navigate and use website
If you cannot navigate properly on the website and find what you are searching for, you should probably stay away from it. A good website designed for sports betting would allow you to search for a certain match or sport easily and make it easier for you to bet in the least steps possible. One should stay away from websites that have been poorly designed and are not user friendly.
Track your bet and check for bonus and loyalty programs
As per the Sports Interaction review, a good sports betting website in Canada would allow you to track your bets and provide real-time stats constantly. At the same time, these websites also provide the option to place multiple bets for users.
A person should also check for loyalty and bonus programs on such a website, which allows the users to get more than what they invested in. Such programs generally provide you with extra cash to bet or help you with an option to reduce the risk of losing on the bets. These loyalty programs are available for new users and users who have constantly been betting on the same domain in multiple sports.
---
Interesting related article: "What are Games of Chance?"