You feel like trying your luck with the lottery, but you don't feel like going out to buy a ticket. You look at your phone, your tablet, your laptop. Surely, there are plenty of options to be found on the internet. But is it safe to play lotto online? Aren't there scammers everywhere? The good news is that there are lots of safe and fun ways to get a lottery ticket online. You just have to be careful!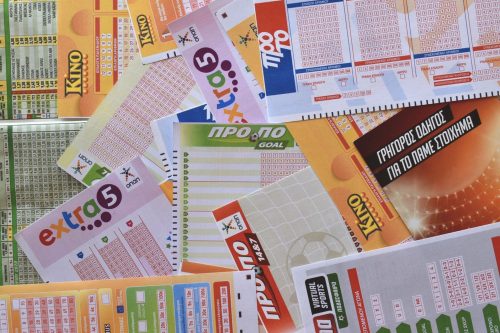 How to Find Legit Sites and Apps to Play Lotto Online
The best way to safely play lotto online is to visit the website of your favourite lottery and see if they sell tickets online, or have a mobile app which you can download. Knowing where to play lottery online is no different than knowing where you should play any game online – in a safe casino! Although there are still parlors that sell paper tickets, the easiest way to play the lottery is online. You'll find a wide variety of lotteries and you can even take your chances at a national one! Then you can be confident that you're playing with a trusted brand that is compliant with all of the rules and regulations surrounding lotteries.
But if you're looking to try something new, do your research before signing up and sharing your financial information. If you're considering downloading an app, read the reviews in the app store. If you're considering a website, search for reviews on lottery sites, search for scam reports, and more. Beware of any site or app whose reviews seem very repetitive, or which simply has lots of 5-star ratings without any text reviews explaining why people enjoy it.
Be aware of any unsolicited emails promoting lottery sites. These are frequently spam! If an email catches your eye, look for these tell-tale signs of a scam: The email was sent from an address that is either not related to the lottery site it's promoting, or it has a very similar domain name. The same goes for any URLs the site is directing you towards. Be aware of look-alike domains that simply switch up letters, or use a well-known lottery's brand name paired with a weird extension (think famouslottery.golf).
More Tips for Safe Lottery Play
Once you've chosen a site or app to play lotto online, there are a few best practices you can observe to have the safest and fun experience.
When setting up an online lottery account, always use a strong, unique password that you're not using for anything else. If possible, enable two-factor authentication (which will require you to verify your login via email or SMS). This is especially important if your account is set up on a device that you share with any minor children, as you don't want them playing lotto!
Learn how the lottery organisation will contact you to notify you of a win or an issue with your account. Learn what information they'll ask you for if they do have to contact you. Ignore any communications that fall outside of these parameters, as they will likely be phishers attempting to get your account credentials or financial information!
Lastly, always play responsibly. Set a budget for your lottery play and don't exceed it. Learn the signs of problem gambling, and if you or anyone you know exhibits them, know that help is available.
It can be fun to play lotto online if you follow these simple guidelines!
---
Interesting Related Article: "The psychology of playing the lottery"