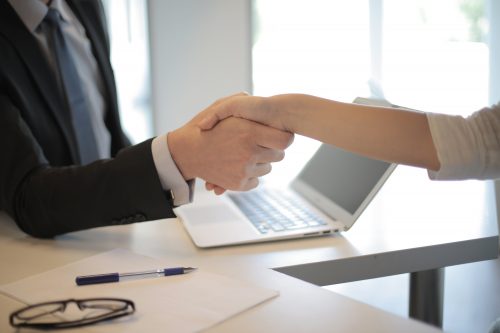 Employee onboarding used to entail a lot of paperwork and communication back in the day but thanks to the technology the whole onboarding process became much simpler. But still, many organizations feel that employee onboarding is a very time-consuming task. It's a daunting task for the HR and L&D departments if there isn't a proper onboarding structure in place.
Transboarding the onboarding process can save you lots of time, energy, and money. The whole maintenance process should be easy especially since your team is handling onboarding, off-boarding, and managing people's operations at once. If the whole onboarding process is simple and effective, it takes you a long way in creating the first impression in your new hires and retaining them.
Onboarding usually consists of policy education, compliance training, sign-ups, and other formal paperwork. However, it can be a little fast-paced and effective. According to the Career builder Survey, around 36 percent [1] of the organizations don't have a proper onboarding process in place. This might be one of the main reasons why the employee turnover rate is high in the initial 12 months. But organizations can improve these numbers if they fix their onboarding process. To help you better with this, we have listed down some amazing tips that can help your organization improve its employee onboarding process.
Automating whatever process you can is the first step to improving your onboarding process in this fast-paced tech world. Automating forms, policy education, and video training will help your HR team and new hires ease out the process a little bit. With employee onboarding LMS software like Docebo, you can create onboarding programs that are social and interactive, most relevant online training materials. You can offer customized training programs for your new hires with these tools.
For your new employees, ensure all the paperwork is done before they join and want to start the work. In this way, they can right start their work on the first day rather than sitting all day filling the forms and all the paperwork.
The initial few days can be tough for your new hire as they aren't much aware of the workflow, people, and the culture in the organization. Team lunches, formal introduction to the other team members, and healthy relationships are the way to retain your top talent in the long run. Provide mentoring support and provide opportunities to learn from senior managers so that the new hires feel a lot more comfortable.
Assigning a mentor or a peer buddy to the new hire is also an effective way to improve productivity and engage them. Most successful organizations assign mentors to new hires to improve productivity. You can also consider forming a social media group for new hires where they can share their problems and interact with each other.
Plan something out of the box:
You have to make your new hire feel special by sending an indirect message that says that they are valuable to the company and you are glad to have them. Some of the organizations send a personalized gift to their new hires on the first day to make them feel special. It gives them a peek into your culture and the way the organization treats its employees. Along with the gift, send them an email that describes everything about what they should expect for the first day and where they need to arrive at the office etc. This small gesture can boost the employee morale and calm down their nerves.
Make onboarding engaging:
In the online training content, add interactive videos, images, quizzes and webinars so that your new hires can comprehend the topics easily. You can leverage gamified LMS platforms which have amazing features like points, rewards, and leaderboards that create healthy competition among the online learners. With some tools, new hires can create personal employee profiles. For instance, employees can add their name, photos, skill-sets, department and educational background, etc which helps the new hires to know each other.
Inspire and motivate them:
Set clear goals and expectations initially and tell the new hires what it takes to achieve them and how they can lead a successful career going forward. Help them to know what are the key priorities, show them the key performance indicators, let their manager discuss their approach and finally let them understand how high-level decisions are taken in the organization.
Switching to a new job or a role might be difficult as you need to learn a few things from scratch. Let your new hires learn more about their role, the company's culture, what is expected of them, and much more. Try to spread the process over a period to ensure they have enough time to digest information and ask questions. There is no one size fits all approach, you need to be patient with your new hires as everyone learns at their own pace.
This is one of the most ignored aspects among all of them mentioned. Solicit the employee's feedback and proceed forward based on your findings. By being open to employee feedback, you can make improvements and it also sends out a message to the new hires that you care about their concerns and give importance to them. This will help you retain the employees in the long run.
If you do direct surveys, you might not get genuine feedback as some people would get a little uncomfortable sharing feedback. Conduct anonymous surveys and ask specific questions in them. For instance, questions like how was your onboarding experience? What changes would you suggest? By asking these kinds of questions, you can get valuable insight into your onboarding strategy.
Conclusion:
To wrap up, onboarding is the first process that provides an opportunity for the organizations to send a positive vibe over the new hires. It helps to make a good first impression. Thus every organization should ensure that their onboarding process is the most updated and relevant one.
Reference:
[1] https://press.careerbuilder.com/2017-05-11-Thirty-Six-Percent-of-Employers-Lack-a-Structured-Onboarding-Process-for-New-Employees-According-to-New-CareerBuilder-Survey 
---
Interesting Related Article: "Secrets of Successfully Onboarding a B2B SaaS Customer"