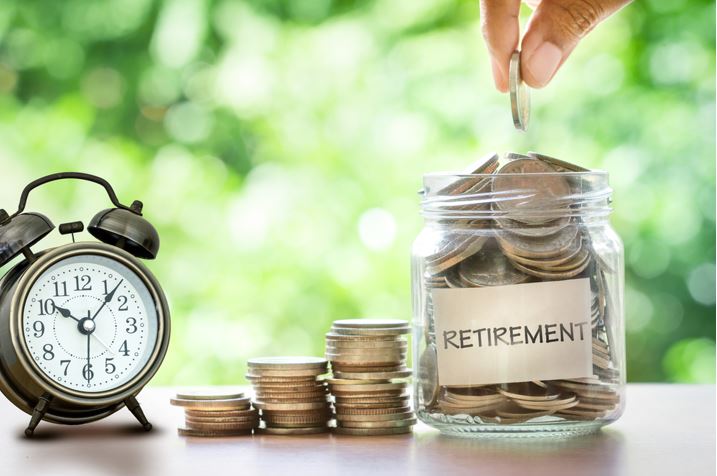 When it comes to managing your finances when you are retired, it can be a challenge. You have to learn how to budget your money and how to make sure that you are saving enough money to live on. The following tips can help you avoid burning through your savings too quickly and make your retirement experience as positive as possible.
Making the transition from being engaged in the workforce to being retired can be a difficult one. Sure, you've planned for retirement for years, but the reality is that it can be quite scary. You might be wondering if you have enough money saved to last your lifetime, and if you do, you may wonder what kind of lifestyle you can afford to live. There are a few ways to ease the pressure during this time, and here are five great tips for managing your finances when you are retired.
What's Your Retirement Investment?
Being retired is supposed to be fun, but, in reality, it isn't always so. Deciding to retire comes with a lot of challenges, from making sure you have enough money to live on to transitioning to a different lifestyle. One of the toughest challenges of retirement, however, is managing your finances (how to manage your retirement finances). One of the best ways to ensure that you are able to enjoy a comfortable retirement is to begin by saving and investing what you can.
There are many myths surrounding retirement planning, and one of the most popular is the idea that your retirement goals are set in stone. As a matter of fact, it's important to have a clear understanding of your goals and then work toward achieving them. Life changes and unexpected events can throw a kink in the plans you make today, but it's up to you to decide how to react to these events rather than automatically adjusting your goals to accommodate them.
The best time to start saving for retirement is before you actually need it. This is especially true if you're self-employed or a freelancer, or you otherwise have a paycheck that varies from week to week. If you have a steady income, it's generally easy to set aside a chunk of your paycheck for a retirement account. That's why many people find that investing early and often is the best way to ensure they'll have enough money when they need it.
Retirement is a time where your income is supposed to decrease to the point where you have no choice but to cut your monthly expenses as much as possible. This is a good thing because it will simplify your life by making you focus on the only three expense categories you have that will always be there: housing costs, utilities, and food. You can still have nice things, but you will do so by learning how to re-purpose items you already have.
Tips to Manage Your Finances When You are Retired
Planning is Very Important
The key to managing your finances when you retire is to start early and plan ahead. While retirement might seem a long way off, the less you are spending and the more you are saving, the more you can enjoy in your later years. The first step to getting your finances in order is to figure out where you stand. This may sound simple, but most people don't know where their money is going or how much they spend each month. If you don't know where you stand now, it's a lot harder to know what your future might hold.
Finding and Making Most of Your Existing Assets
If you're retired, you probably feel like you finally have all the time in the world to accomplish the life-long goals you've set for yourself. And while that's true, you may have a hard time turning that free time into an asset that allows you to achieve your goals. It's easy to feel overwhelmed and discouraged at the thought of managing your money, especially if you're not used to it. But, there are strategies you can use to make sure you're in control of your finances.
Be Mindful of Your Savings
You've been working your whole life to save up for retirement, and now you're making the most of it. But if you're like most people who've put off financial planning until now, you're discovering that retirement isn't all it's cracked up to be. Maybe you're worried about running out of money or spending too much of your savings. Or perhaps you're even thinking about going back to work because your financial situation isn't what you imagined it would be.
Invest on Gold
Gold is a precious metal, and many people are using gold to protect their wealth. Gold is a great way to invest money. Investing in gold is not a new trend. Most investors who are concerned about the safety of their retirement investments opt for gold IRA company. Investing in gold is a good idea, but you should invest in the right way. You should buy gold bullion online and invest in gold bars and coins.
Diversify Your Portfolio
Diversification is key when you are building a strong portfolio. Too many people rely on a few stocks, bonds, or funds. That is not a good idea, as what works today may not work tomorrow. In fact, a recent study showed that a portfolio made up of 5 different mutual funds has a lower risk of losing money, and a higher potential of gaining money, than a portfolio, made up of only one mutual fund. As with everything else, the more things you can do to protect your portfolio, the more possible it is that you will have enough money saved up for retirement.
Invest In Stocks and shares
The best way to go about it, if you are not very sure of how the stock market works, or if you are new to it, then, you should look for a brokerage house that provides secure share trading services and offers you safe investment options. If they will guide you through the whole process and provide the requisite security measures then, you need not worry about your investment.
Investing in stocks and shares is as (if not more) risky as investing in real estate. Without shareholder protection insurance it may cause your money to disappear overnight. Although this type of insurance is not common, it is also a must-have, since it can protect your investment from the risk of insolvency.
Are You Ready to Retire and for a Better Life?
If you are like most people, you have probably worked your entire life to get to the point where you can retire and enjoy life, but maybe you are not prepared for what lies ahead. The truth is that there are a lot of things to do when you retire that may seem overwhelming, but if you know what to do, then you can enjoy a better retirement.
A lot of people dream of one day retiring, but when it comes actually to do it, they're not so sure. If you are one of these people, you might be wondering if you are ready to retire—and if you are, you're probably also wondering what life is like when you are retired. For some, retirement is a significant life event, but for others, it is simply something that happens without much fanfare. For those who have never retired, learning about what it is like to do so can help you decide if you are ready for it.
As we approach the end of 2013, there is no better time to consider investing in gold. Gold has been a solid investment for centuries, and it has the potential to weather economic storms and financial crises as well. But investing in gold is a lot different from investing in the stock market or even buying a house. Here are five tips to consider if you are thinking about investing in gold. Make sure you make the most out of your retirement.
---
Interesting Related Article: "Ways You Can Boost Your Retirement Savings"