Nine out of ten startups fail within the first twelve months. Some analysts even advise budding entrepreneurs to plan for failure before launching their businesses to cushion against shock. These cold statistics notwithstanding, a good ten percent of startups sail through the first year and morph into successful ventures.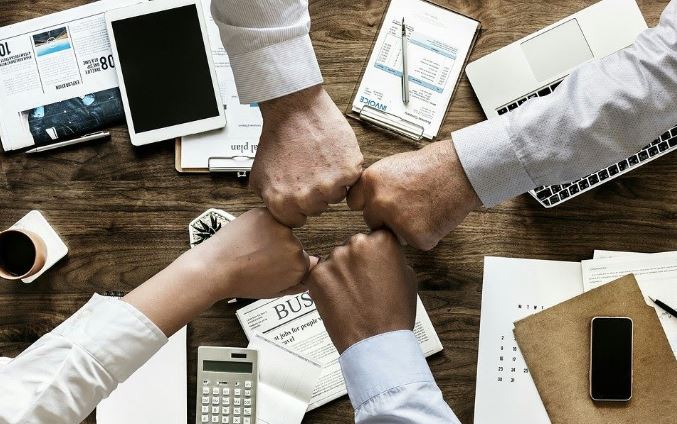 What makes these endeavors the exception?
The business idea could be spot on, and the market responds with great enthusiasm, or it could be a combination of several factors. If you are just starting or have failed many times over and wish to start again, here are four great tips to help your startup get through its first year.
1. Create the Right Product for Your Market
The foremost reason why startups fail is introducing goods or services that nobody wants. You need to investigate your target market to see if your product is necessary and create an audience for your unique offering.
Market research companies often conduct market feasibility studies on behalf of companies wishing to expand. Consider investing in scientific research or, at the very least, do your homework thoroughly.
Piloting the product with a focus group is one way of knowing how the market may respond. Give free samples to prospective customers at the mall or through online channels and pay attention to their raw feedback.
2. Practice Willpower for the Hard Times
Before writing that business plan and pitching to investors to back your idea, entrepreneurs must have the willpower to carry them through the process. Motivation is essential when starting, but one cannot always count on it. Rough months can dampen your morale, pushing you to the brink of closing, but sound planning will keep things afloat.
Developing strong willpower can help you appreciate the roadblocks ahead and not allow your thoughts to overwhelm you. Negative thinking may paralyze you into inaction and affect your creativity, a vital trait for anyone venturing into business.
Sometimes you will be forced to think on the fly and improvise ideas. Mastering your willpower comes in handy as there will be lots of obstacles to deal with in your first year.
3. Keep Your Expenses Low
Kicking off a new venture comes with numerous expenditures such as acquiring a new office space, leasing vehicles, buying equipment, salaries, and wages, etc. No matter what budget you are working with, you will often find yourself stretching resources too thin.
Seasoned entrepreneurs will give you sound advice; always look for ways to save a penny, such as doing some things yourself. For instance, you could opt to balance the books instead of outsourcing or hiring accountants as this is expensive. Take an accounting course, so you are prepared to take on this crucial role.
4. Maintain a Safe Work Environment
Toxic workplaces are dangerous for flourishing companies and even more so in startup situations. If you sit at the helm, you must ensure that everyone understands no form of harassment will be condoned.
Implement rules and regulations that prohibit such unbecoming behavior by employees in whatever rank they fall in, and do thorough training. This should happen during the onboarding of permanent and temporary workers, with recurring sessions happening as deemed appropriate by the HR department.
Overlooking the office culture is detrimental even for more established companies. Company policy on matters affecting the general work environment should be included in contractual agreements. As well, consider having an advisory board to spur ideas, so there is less pressure on you.
Entrepreneurship can be a rewarding journey, but only if you have the right product, strategies, and team to back you. Having the grit to hold on during tough times will keep you headed in the right direction.
Video – What is a startup?
---
Interesting Related Article: "How to Promote Your Startup Online In 2020 "