Sustaining a personal injury in Brisbane can be a traumatic and stressful experience. In this is your situation, you could be due compensation. Having the best legal representation is essential to navigating the complex personal injury legal process. Whether you've had a car accident, suffered a workplace injury, or been hurt in a slip and fall incident, finding your best Brisbane personal injury lawyers can make all the difference in the outcome of your compensation claim.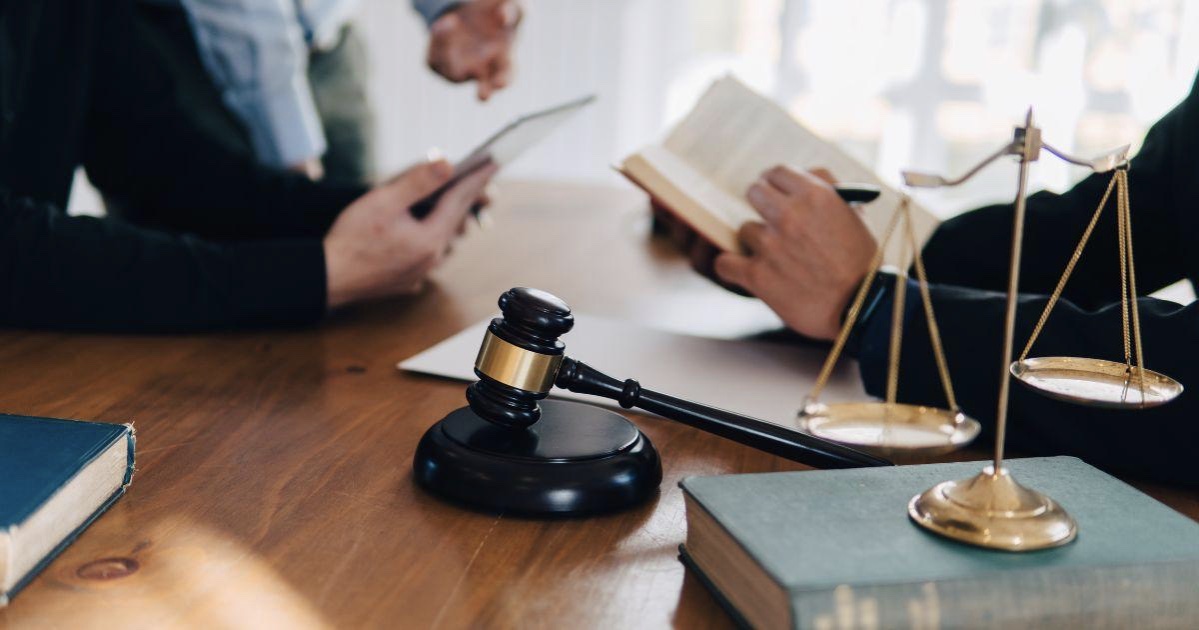 Factors to Consider When Selecting the Best Personal Injury Lawyer in Brisbane.
When selecting your best personal injury lawyer in Brisbane for a compensation claim, it is crucial to consider various factors to ensure the best for your legal matter. We recommend you consider these attributes when making this essential decision.
Experience – When seeking legal representation, looking for a lawyer with expertise in compensation claims matters like yours is beneficial.

Communication – You could be working with your personal injury compensation lawyer for a long time, so choose one who can communicate effectively and keep you updated about the progress of your case.

Track Record – It is essential to review your lawyer's past performance in personal injury cases to help determine their success rate and ability to achieve positive results.

Legal fees: There can be a considerable difference in the legal costs of a Brisbane personal injury law firm. Be sure to ask your lawyer about their pricing structure, so you can make an informed decision about whether their services are within your budget.
Best Personal Injury Lawyers in Brisbane
To save you time and effort, we have considered these factors, and here is our list of the Top 10 Best Brisbane Personal Injury Lawyers for compensation legal advice. 
Splatt Lawyers 
 What makes Splatt Lawyers one of the best Brisbane law firms?
Splatt Lawyers is a prominent personal injury law firm based in Brisbane. For almost three decades, they have assisted Queenslanders seeking injury compensation. The team of lawyers and solicitors at the firm work with the direction of Kerry Splatt, a Queensland Accredited Specialist in Personal Injury Law. When you need effective legal representation in Brisbane for motor vehicle accidents, work injury claims, public liability claims, product liability claims, catastrophic injuries, TPD & insurance claims, & professional negligence, contact their friendly local team.
Queenslanders love Splatt Lawyers' 100% No Win, No Pay financing policy. Their No Fee funding means you have no upfront or ongoing legal costs. When you choose their Brisbane compensation legal services, you have no financial risk for your claim. They will also cover the costs of related legal expenses (referred to as disbursements). Unlike many personal injury legal providers, Splatt Lawyers will not ask you to agree to a costly disbursement loan. They also fund your rehabilitation expenses so you can start your recovery immediately. Once they win your claim, these costs are recovered. If you lose, you pay nothing at all to Splatt Lawyers.
When you choose Splatt Lawyers for your Brisbane personal injury claim, you can relax knowing they have a 99% claim success rate for settling out of court. You can save on costly legal fees and other related expenses by avoiding court action. Splatt Lawyers have eight locations in Southeast Queensland, providing easy access for clients. Knowing your legal rights and eligibility to claim is free.
Offices at Brisbane, Logan, Sunshine Coast, Gold Coast, Ipswich, Caboolture, Bundaberg, Toowoomba
McInnes Wilson Lawyers
McInnes Wilson Lawyers has been providing specialised legal services for more than 40 years, and their team of Brisbane personal injury lawyers offers knowledgeable assistance to clients pursuing their rightful compensation. As a sizeable national law firm, they advise in diverse legal areas, including wills, taxation, defamation, migration, employment, litigation law, and many more.
McInnes Wilson Lawyers is an affiliate of Globalaw – a prominent international group of more than 80 law firms practicing in over 75 countries. With access to a vast wealth of knowledge, they are one of the Best Personal Injury Law Firms in Brisbane.
https://www.mcw.com.au/
Wilson Lawyers
Wilson Lawyers, located in Brisbane, is a litigation law firm specialising in personal injury law with past results that demonstrate successful outcomes for their clients. They focus on out-of-court compensation settlements to minimise hassle and additional legal costs. 
As a boutique firm, they have the flexibility to quickly adapt to new circumstances, which means they can manage legal enquiries across a wide geographic area and aim to provide effective and efficient solutions for sometimes complex legal cases.
https://www.wilsonlawyers.net.au/
GKS Law
GKS Law, a team of experienced and reliable Brisbane personal injury lawyers, has collaborated with people in Queensland for over two decades. They specialise in assisting those who have faced physical or psychological harm due to the negligence of others, companies, or other entities.
Their team of experienced professionals has consistently helped our clients successfully process their claims, assisting them to return to a state of normalcy and achieve the compensation they are due. Our firm offers a No Win, No Fee option to help our clients in difficult situations.
https://gkslaw.com.au/   
Firths – The Compensation Lawyers 
Firths Qld acknowledges that most injured persons experience feelings of uncertainty beyond the results of their accident. Victims of accidents desire their personal injury lawyers to be open, straightforward, and professional concerning the process.
Firths Qld upholds the "Walk with you" value, which involves all members of staff operating with a singular mindset to ensure that clients experience their lawyers as dependable allies.
Firths personal injury practice assists individuals affected by car accidents, workplace accidents, public place accidents, physical abuse, or unknown causes that prevent them from working. Firths are among the top-rated personal injury law firms in Brisbane.
https://www.firths.com.au/ 
Sinnamon Lawyers
Sinnamon Lawyers are based in Brisbane CBD and offer effective legal counsel in personal injury law. Their compensation lawyers have experience handling various injury cases and can assist you with accessing your entitlements if you have experienced harm in an incident.
Sinnamon Lawyers offer legal services with a No Win, No Fee arrangement. If unsuccessful, you will not be liable for their legal fees. They provide the funding for medical and expert reports until a successful resolution is achieved, and these costs are then repaid. They have legal offices in several locations Queensland-wide.
https://sinnamonlawyers.com.au/ 
Carter Capner
Carter Capner is a reputable personal injury law firm based in Brisbane with a lengthy history of supporting injured Queenslanders.
Carter Capner offers experienced legal services to businesses, individuals, and families who have experienced harm due to unforeseen events. Their compensation lawyers are located in Brisbane CBD and receive legal instructions in various personal injury matters, including car accidents, public place accidents, insurance claims, and more. See their website for more information:
https://cartercapner.com.au/
East Coast Injury Lawyers
East Coast Injury Lawyers is a reputable personal injury law firm in Brisbane specialising in compensation matters. Their law firm has solid Google reviews and a thriving success rate.
Like other Brisbane lawyers, they provide legal representation on a no-win no-fee basis. You can view their website to learn more about their pricing policy. The team at East Coast Injury Lawyers helps with a range of compensation matters and will visit you at a time and place that is convenient.
For a free legal review of your circumstances, visit  https://www.eastcoastinjurylawyers.com.au/
Denning Insurance Law
Denning Insurance Law is an established personal injury and compensation law firm, as recommended by Doyles Guide. Kate Denning, an Accredited Personal Injury Law Specialist with extensive experience, leads Denning Insurance Law.
At Denning Insurance Law, one senior lawyer takes full responsibility for each case from start to finish, and no client interactions are transferred between lawyers. They aim to collaborate with their clients to ensure optimal outcomes, maintain cost efficiency, provide tailored services, and foster long-term trustful relationships.
Like most Brisbane personal injury law firms, they provide legal services with No Win No Fee funding to approved clients. Denning Insurance Law provides personalised service with a FREE 1-hour case assessment. They will outline the compensation claim legal process and give you clear advice about the next steps.
https://www.denninginsurancelaw.com.au/ 
Rin Kin Law
Rin Kin Law is a boutique personal injury firm in Brisbane's Central Business District. They provide specialised knowledge of compensation law from a multicultural perspective due to fluency in Korean and English. Legal guidance is available for road accidents, workplace incidents, and public place accidents.
They provide a free case review, like other claim lawyers. You can find further information on their legal offering on their website.
https://www.rinkimlaw.com.au   
---
Interesting Related Article: "Types of Cases Handled by a Personal Injury Lawyer"