When you're looking to grow your own cannabis plants, feminized cannabis seeds are the go-to. Like most plants, individual cannabis plants have gender and reproductive parts. However, only female cannabis plants produce flowers with cannabinoids, the compounds that get you high. 
Since no one wants to grow cannabis plants that don't get you high, scientists and plant breeders have created feminized seeds. These are seeds specifically bred to avoid auto-flowering into a male seed. The chromosomes are simply eliminated from the equation, ensuring that your seeds won't grow into a male plant or fertilize your precious flower. 
Buying feminized seeds streamlines the growing process and makes the process of growing a plant more accessible to newcomers. With the hard part covered, you can focus on the fun part: figuring out which strain to get. There are many places where you can buy cannabis seeds, but Seed City is one of the most popular websites that offer cannabis seeds for sale. These are the ten best-feminized marijuana seeds for sale on Seed City. 
Rainbow Runtz Weed Strain
Enjoy a delicious, full-bodied flavor with a kick! Rainbow Runtz is a rare cannabis strain from Grower's Choice. The origin of Its genetics comes from California.  Rainbow Candy (a combination of Zkittlez and Do-Si-Dos) with the famous Gelato 41. Now you can get this exotic strain in feminized seeds available for sale. 
The result is a powerful indica-sativa hybrid high that mellows out the body and lifts the spirits. With THC content ranging from 25% to a boggling 35%, Rainbow Runtz will have you feeling great in no time. 
Rainbow Runtz is also known for its insane taste profile, boasting sharp fruity flavors with an ice cream finish. 
Purple Dosi Punch Strain
Potent, layered, and beloved, the Purple Dosi Punch from the same cannabis seed bank above, is a fan favorite for a reason. Taking the classic Do-Si-Dos and combining it with Purple Punch has created a dynamic strain known for its versatility and great effects. 
Users report a full-bodied high that promoted relaxation. The flower is sativa dominant, making it a very cerebral high. With earthy and sweet terpenes and a strong high, it's easy to enjoy one of the most popular strains available from this 420 seed bank.
Peanut Butter Cookies Strain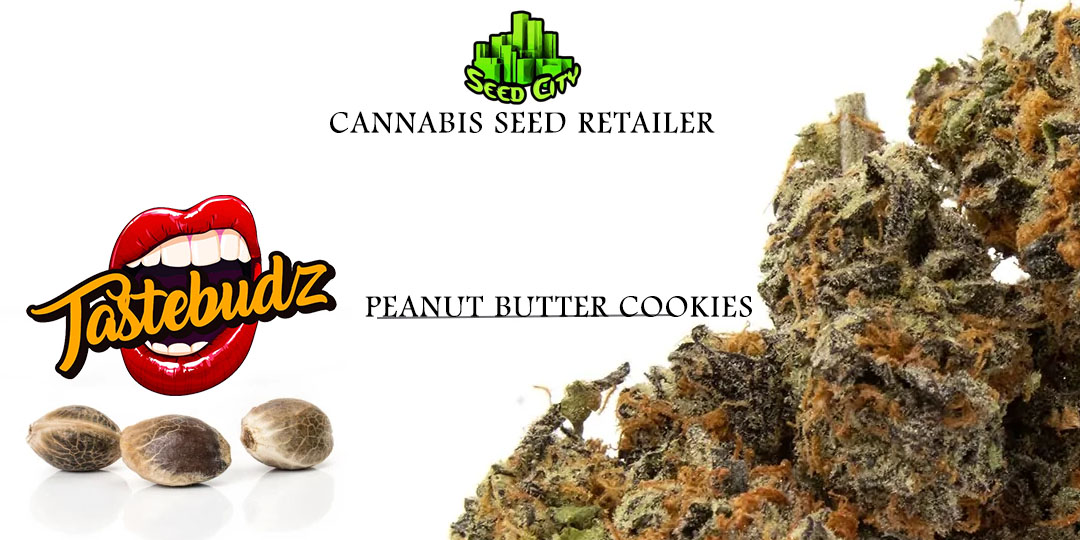 The Peanut Butter Cookies feminized seeds is another rare strain that's available at the Seed City cannabis seed bank. 
Tastebudz Seeds built their entire brand off of creating some of the most dynamic and delicious flavored strains on the market, and Peanut Butter Cookies exemplifies this perfectly. The strain is a combination between OG Kush Breath and Do-Si-Dos and combines earthy undertones with a smooth and nutty flavor that is utterly unique. 
Peanut Butter Cookies are excellent for treating a lot of symptoms, including insomnia, general pain, stress, and chronic pain. The high is long lasting and the THC content reaches 25%, ensuring that your bud will last. 
Sharblato Cannabis Strain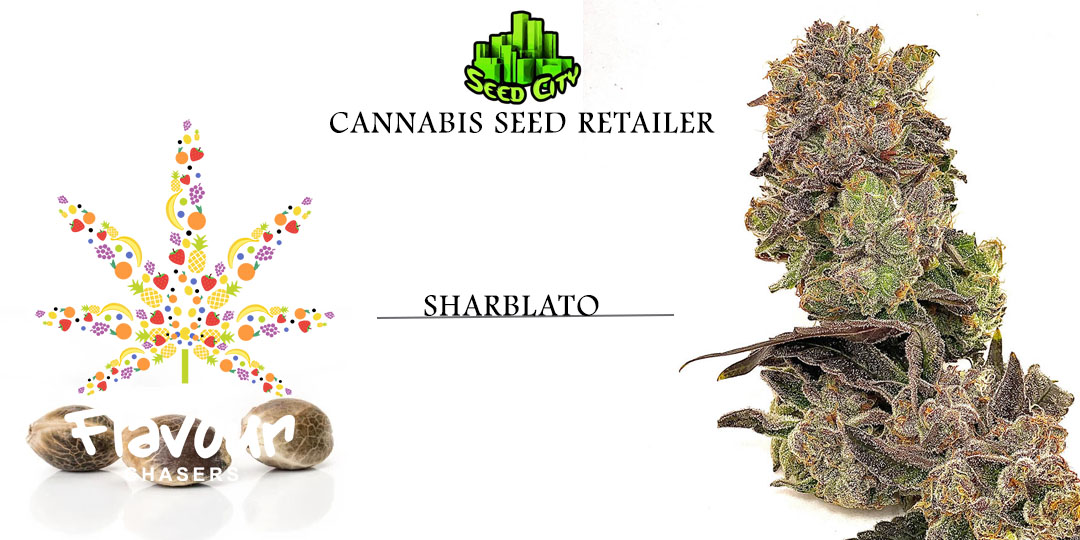 Stimulating, diverse, and flavorful, the Sharblato from Flavour Chasers is a flagship strain that will blow your mind with how delicious it is. Experience tangy berries and a skunky aftertaste colliding with notes of vanilla, citrus, and cinnamon. 
Sharblato is a cross between Sunset Sherbet and Gelato, yielding a strong indica hybrid that brings out the best qualities of an indica. Sharblato potency ranges from 15% to 20% with a tendency to couch lock users into a state of euphoric bliss. 
Sour Zkittlez Weed Strain
An additional popular and hard to find cannabis strain is the Sour Zkittlez. It's a new twist on an old classic. Made from the famous sweet Zkittlez strain, the GC cannabis seed bank has attempted a sour counterpart by combining it with Sour Diesel. 
The results are wonderful, retaining the long-lasting high from Zkittlez with a bold flavor profile that improves on the tangy sweetness of the original strain. 
With a 25% THC content, this Sativa dominant hybrid is perfectly balanced. 
Purple Sunset Strain
 Enjoy the taste of tropical fruit and smooth delicious cream with the Purple Sunset from this marijuana seed bank. This strain is a combination between Purple Punch and Sunset Sherbet. 
The strain yields both high THC and CBD content, making Purple Sunset perfect for those looking to manage pain. This is a 50-50 hybrid, perfect for casual users and those looking for a mellow and easy high. 
Purple Runtz Cake Strain
Runtz Seeds are in high demand and the Purple Runtz Cake Auto is no different. Purple Caper Seeds created this strain by combining Wedding Cake and Gelato. 
With a sweet smell reminiscent of cake, this hybrid seed is sought after for it's premium genetics and amazing flavor. 
Baklava Strain
A delicious new experience from The Plug Seedbank, Baklava is a sweet and potent weed seed that flowers into a stunning plant. 
Baklava is a combination between Wedding Cake and Gelato. With strong lineage, you're guaranteed a wonderful high and delicious terpene. This is a hybrid strain that stays in demand due to its insanely high THC content. 
Frosty Gelato Strain
Decadent and dynamic, Frosty Gelato is an iconic strain from the GC cannabis seed bank. 
Bred specifically for flavor and balance, the strains Brain Damage and Gelato. Frost Gelato has both high CBD and THC content, creating a potent high that's perfect for medical and recreational use. 
The flavor profile embodies the sweet taste of ice cream like no other strain before. This is a Sativa dominant strain that offers a strong and reliable high. Frosty Gelato is one of the most popular strains in this 420 seed bank, both in terms of flavor and potency. 
Cali Cookies Weed Strain
Push your THC to the next level with Cali Cookies from BSB Genetics. 
Cali Cookies is a cross between Og Kush and Durban Poison. The strain boasts an impressive 28% THC content, with an Indica dominant high that's perfect for medical conditions like general pain and nausea. 
Users of these strain report feelings of euphoria and note that the high is very cerebral. The flavor profile is a delectable combination of chocolate and mint. This is a well-loved strain from BSB Genetics, a company behind some of the most popular west coast strains like Zkittlez and Gorilla Glue. 
Besides having some best-feminized seeds for sale, also check out their auto-flowering, and regular options too. There is a ton of rare 420 seeds available in this seed bank, coming from all over the world. Built on a decade of connections made.