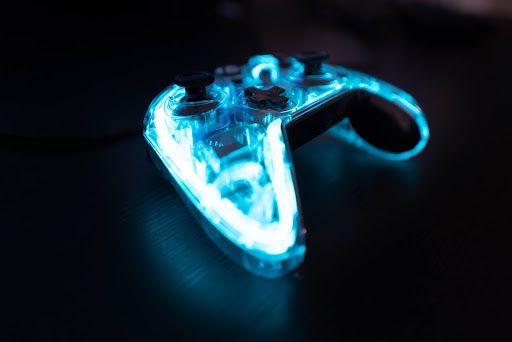 There are quite a few upcoming NFT games that are sure to have enthusiasts on their toes. These play to earn games without investment are easy to navigate, and we've curated a list of the ten best ones here.
Chainers
Chainers NFT game is the perfect release for crypto lovers with creative minds. The game's metaverse allows you to make virtual houses, furniture, apparel, and more. Everything you do as a player impacts the virtual universe, consisting of various innovative games that all contribute to a single gripping story. You may make your own stories to go along with the larger whole!
The developers of Chainers Metaverse aim to provide a space for people to interact and express themselves.
Silks
Thoroughbred horse racing is the focus of Silks, one of the top play to earn games 2023. This release perfectly mimics real-life horse races. As such, when a horse succeeds in reality, the same occurs in Silks, and players can win prizes.
Lucky Block
The advent of Lucky Block, a novel platform for NFT tournaments, has piqued the interest of cryptocurrency enthusiasts. It's worth mentioning that players can purchase Lucky Block NFTs and participate in giveaways for tempting prizes.
Tamadoge
Inspired by the Doge ecosystem, Tamadoge is a meme cryptocurrency NFT game with P2E features. As a component of the metaverse, players will be able to breed and train their own Tamadoge in this crypto game. Players can compete with their Tamadoge NFTs to get monthly rewards by getting the top spot on the game's scoreboard.
Decentraland
Players in the Metaverse can use Decentraland as a platform to create their 3D universe. Land in Decentraland can be purchased with NFTs. After buying land, the player can build on it, landscape it, or even cultivate it.
The Sandbox
Sandbox is an exciting new method to bank on the development of P2E and metaverse gaming. Decentraland and this well-known metaverse platform share many similarities. The Sandbox is also a metaverse environment, but unlike Decentraland, it is currently in beta; hence, its access is more restricted. Here, participants need an Alpha Pass, which they can win through various methods, including lotteries.
Axie Infinity
Axie Infinity, an NFT game inspired by Pokemon, was released in 2018 on the Ethereum blockchain. It's tagged a "Pokemon-inspired" game due to the numerous shared elements between it and the popular franchise. Thanks to blockchain integration, the best thing about this game is the immersive experience it creates.
Battle Infinity
Battle Infinity is another widely played NFT game with cryptocurrency rewards. The game's virtual world is also connected to the metaverse. The IBAT Premier League is the main draw, as it lets users build a "dream squad" of their favorite athletes from a specific sport. Players, however, will need to purchase an NFT pass if they want entry to the IBAT Premier League.
PirateXPirate
In the middle of 2022, a new NFT game called PirateXPirate launched. The fact that the project's creators are responsible for one of the most loved board games in South East Asia proves they can successfully introduce it to a broad audience.
RobotEra
This NFT game gives its players access to a wide range of metaverse-based tools, allowing them to design their adventures. The metaverse of RobotEra is a social hub where players can enjoy each other's company.